Everything about Sloane Stephens' US Open win is epic - from her comeback story to the post-match hilarity to those killer dimples.  She's the YBF Inspiration you need to see this morning....
When your first Grand Slam EVER is a US Open trophy...and you're the first American woman to cop it in DECADES whose name isn't Venus or Serena...EPIC.
The 24-year-old super gorgeous & talented athlete, Sloane Stephens, had the most insane comeback we've seen, maybe ever.  After severely injuring her foot last year and being completely out of the game she loves during recovery, her immediate future in tennis looked shaky at best.  But chick wasted no time in getting back to it.  Like, none.
Even after her big stint in the 2016 Rio Olympics and defeating Serena Williams in the Wimbledon Quarterfinals in 2013, her ranking dropped to 975 at the start of the tennis season this summer.
Sloane basically gave zero f's, and still had tunnel vision for that Open crown.  Talk about the audacity of hope!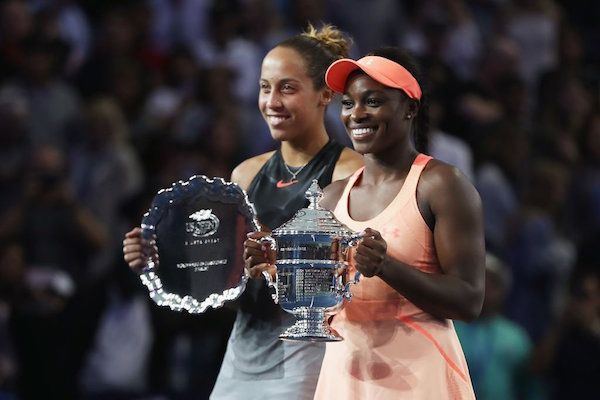 She and her good friend Madison Keys were a part of history when they made it to the Semifinals: It's the first time four American women made it to the Semifinals, and the first time there was an all-American finals.
Sloane beat Venus Williams to make it to the Finals, and Madison beat fellow American CoCo Vandeweghe.  The stage was set, and Sloane won it all Saturday afternoon. By the way, this was her first time at the US Open. And the significance of this YBF chick winning at Arthur Ashe Stadium isn't lost on us.
Sloane is also the sixth African American and only the second unseeded woman in the Open Era to win the Grand Slam.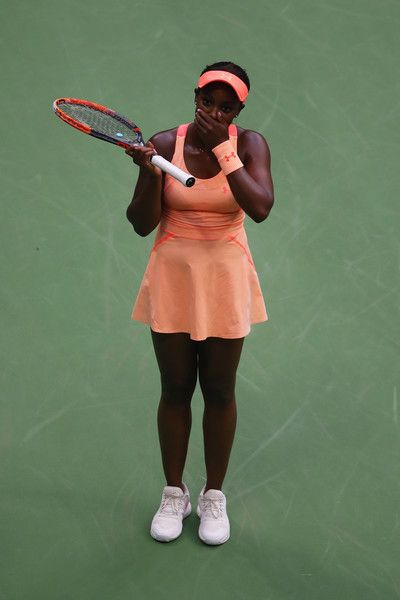 Yeah, we had this same reaction.
Relive the win below:
.@SloaneStephens is your 2017 #USOpen champion!

She defeats Keys 6-3, 6-0.

— US Open Tennis (@usopen) September 9, 2017
The trophy wasn't the only major takeaway for the new champ.  Sloane copped a $3.7 million check as well, and her reaction was priceless:
There's some great @SloaneStephens photos out there but her reaction to being handed a check for $3.7 million takes the cake. pic.twitter.com/vo7IMemugP

— Arash Markazi (@ArashMarkazi) September 10, 2017
The hilarious reactions from Sloane Stephens and Madison Keys when check time came #usopenpic.twitter.com/8nR0BD85fI

— Andrew Jerell Jones (@sluggahjells) September 9, 2017
Ha!
Her post-match press conference also had us cackling, per usual:
Sloane Stephens on US Open win: 'Did you see that cheque that lady handed me?' pic.twitter.com/2HU55dxuvI

— Guardian sport (@guardian_sport) September 10, 2017
She's totally on cloud 9 on social media too:
BEST. DAY. EVER. pic.twitter.com/R8ARc09Qwb

— Sloane Stephens (@SloaneStephens) September 10, 2017
She got plenty of love from her coach, former FAMU tennis player Kamau Murray, and her gorgeous mom, Sybil Smith. And this call to her granddad after her win has us in tears: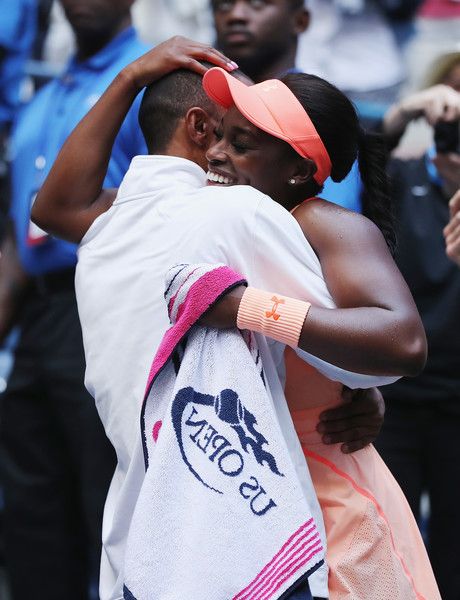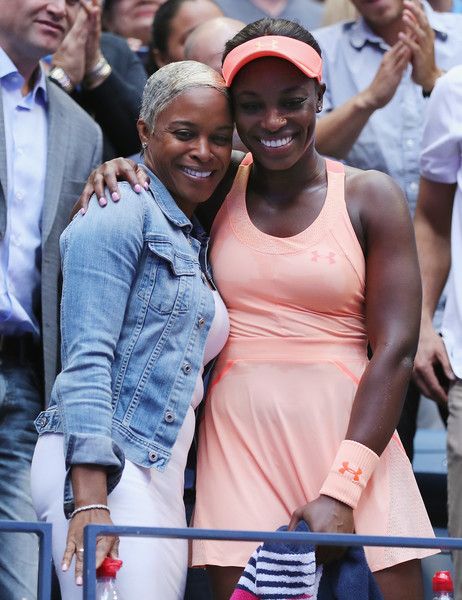 Sloane Stephens in tears after talking to her proud grandfather on the phone pic.twitter.com/oN2ZbMxBE6

— Andrew Jerell Jones (@sluggahjells) September 9, 2017
After her big win, she headed to the Men's final to watch Rafael Nadal win his 16th Grand Slam title...and to sign some autographs in the stands: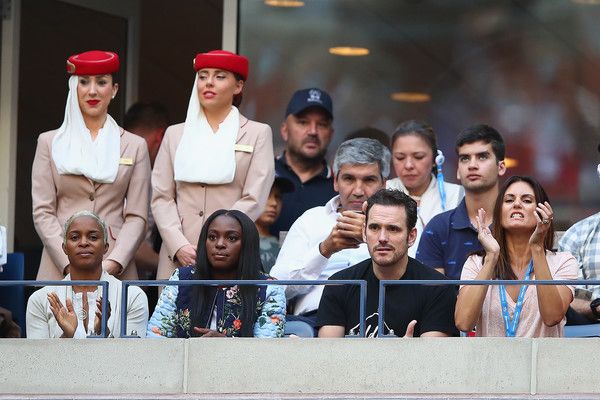 Signing autographs as a Grand Slam champion @SloaneStephens#usopenpic.twitter.com/8f41NHo2B9

— US Open Tennis (@usopen) September 10, 2017
Sloane snapped it up with tennis legend Billie Jean King and actress Emma Stone, who's playing Billie Jean in the upcoming flick Battle of the Sexes.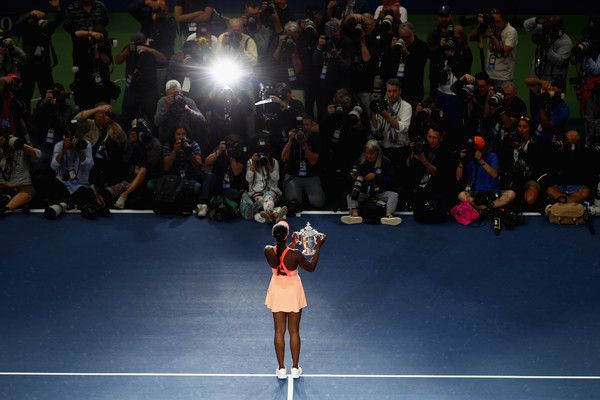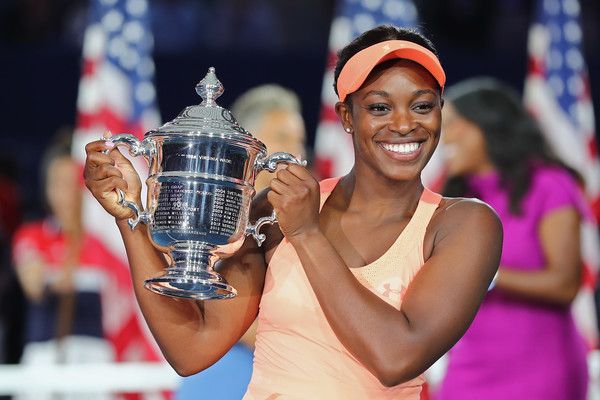 We're in awe, still. 
Congrats Sloane!
BONUS: Sloane - in the cutest outfit - brought her trophy to "Live with Kelly & Ryan" this morning:
Photos: Getty