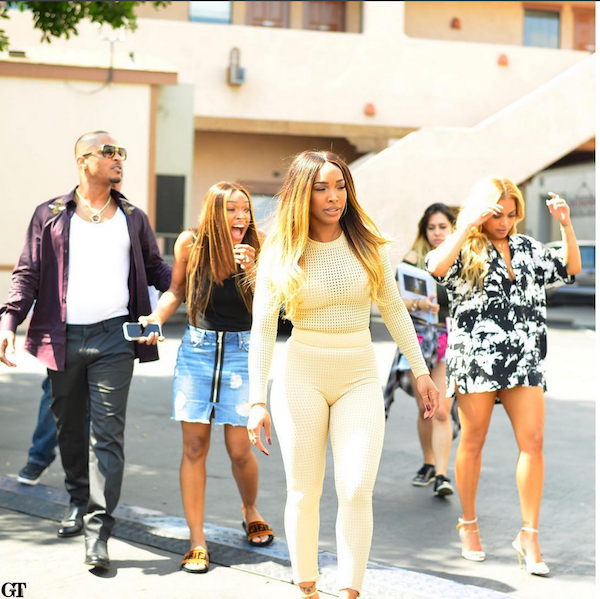 It was a family reunion right before the weekend, of the ATL kind.  An update on ATL 2 inside...
They're baaack.
As the sequel to the blackbuster classic ATL gets written and produced, the stars who are set to reprise their roles linked up in L.A. this weekend.  And it's giving us the hint we need into what to expect.
T.I., Lauren London and the Haqq twins - Malikah and Khadijah Haqq - taped the Hip Hop Squares show a few nights ago.  Center square T.I. was there too, of course, and he snapped a selfie with Lauren teasing the upcoming movie:
T.I. confirms the sequel is on the way.
The rumors and news about whether New New & Shad will officially reunite on screen have been all over the place, but it looks like we're already in the production phase of ATL 2. Here for it!
Photos: Instagram