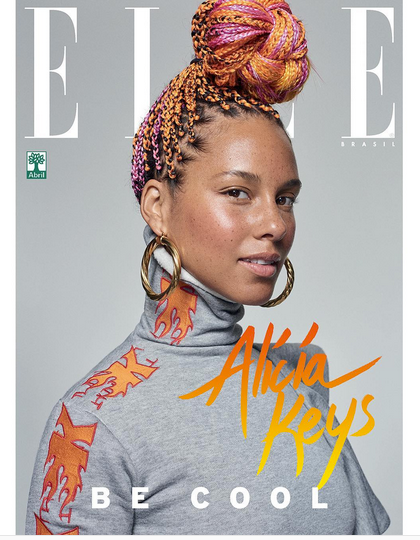 Alicia Keys graces the cover of not one, but 4 ELLE Brasil magazines. And she's lighting up the magazine circuit with her new tropical braids. Meanwhile, Janet Jackson's post baby body is ready and she'll be showing it all off during her upcoming tour. More inside…
Alicia Keys is showing off her true colors in her newest magazine feature. The R&B singer and her neon braids are featured on multiple ELLE Brasil magazine covers. A
After debuting her tropical look last month, the "Girl On Fire" singer rocked her tropical braids for the cover of the high fashion magazine. On Instagram, she thanked the magazine for capturing her essence, writing,"Thank you @ellebrasil for capturing my true colors. Can't wait to come to Rio and feel all that magnificent energy!!"
She'a also still riding her #NoMakeup wave, baring her natural beauty on all four covers.  There's clearly SOME makeup used -- likel to control shine and even skin tone -- but we get it...
Peep the rest of her covers below: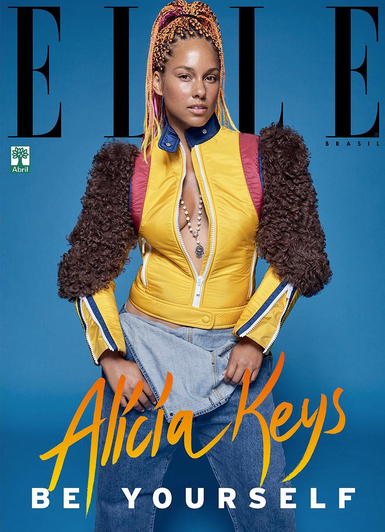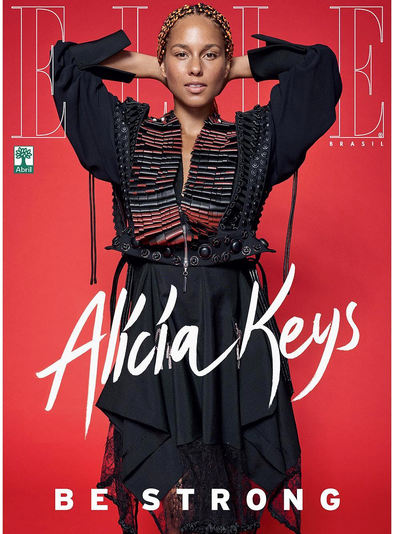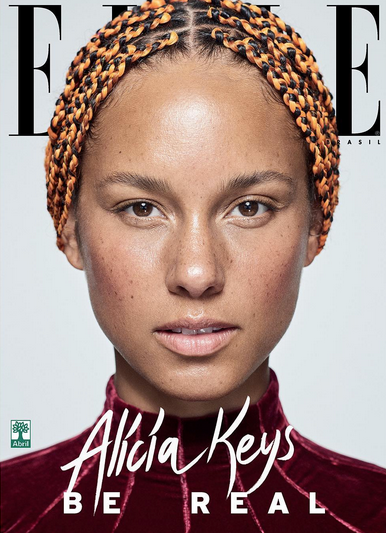 Which is your favorite?
In other R&B news...
Janet Jackson's revenge body is READY.
The 51-year-old singer, who's currently divorcing her billionaire husband Wissam Al Mana, has been working it out in the gym and sources say her ABS are back after giving birth to her baby boy in January. 
It's reported Janet will be showing off her post-baby body in a series of skin tight costumes when she hits the road for her State of the World Tour. The 56-city run will begin September 7th in Lafayette at the Cajundome.
Janet's creative director, Gil Duldulao, told RadarOnline she has lost more than 60 pounds. "Honestly, I told her — I was like, 'You are skinny. You are really thin. So, if anything, I think we are going to have to have some seamstresses on hand to bring [the costumes] in more. Because she is losing weight every day. I am telling her, 'Girl, you are skinny. Are you sure [you do not want to wear this]?'"
Damn Janet. Oh, and her set will be just like she's always been (pre-latest marriage), sexy with a bit of raunchiness. Y'all know how Janet does. Get those coins Ms. Jackson!
Photos: ELLE Brasil/Getty