Treach had a heart-to-heart moment with his daughter Egypt discussing physical abuse mentioned in her mother Pepa's book. See their intimate conversation, plus get the deets on Christina Milian's new 90s show inside….
A new episode of "Growing Up Hip Hop" premieres tonight where a father will have to face a tough discussion with his daughter over alleged physical abuse towards her mother.
Naughty By Nature's Treach sits down with his daughter Egypt to discuss the allegations made about him in her mother Pepa's autobiography.
While discussing Pepa's biography, Treach gets choked up while opening up to his daughter. He admits things did get physical between himself and her mother, but it never went to the extreme like Peppa claims in the book. After hearing her father's side, Egypt feels torn because she feels like one of her parents are lying and she doesn't know who it is.
Peep the sneak peek below:
And an exclusive extra sneak peek:
Angela Simmons prepares for a hair event at her store in NYC and attempts to give a peace offering to her estranged half-sister, Daryan. They're finally on speaking terms.
Catch the full episode tonight at 9/8c on WEtv.
In other TV news:
Christina Milian just landed a new gig with MTV.  Yes, she has a job for anyone wondering.
She'll be teaming up with NYSYNC's Lance Bass to host a brand new series called "90s House." It's like "Real World" when it first came out with a "Fear Factor" component.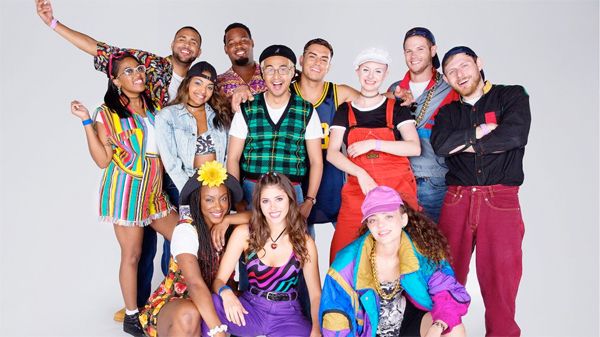 TV Insider breaks it down (via press release):
The competition show places 12 millennial housemates in a 90s-inspired house that forces the young adults to officially unplug their modern-day devices and party like it's 1990. With only the technology, catch phrases and fashion from that decade, each episode, opponents will face elimination by competing in various 90s-themed challenges. The raddest contestant will win $90,000, a Mazda Miata and two VIP tickets on a 90s cruise.
The show will feature several celebrity guests, including Salt 'N Pepa, Tatyana Ali, Kid N' Play, Kel Mitchell, Marques Houston, Bill Bellamy, Tyson Beckford and more.
Relive the 90's when "90s House" premieres September 26th at 11/10c on MTV.
Photos: Screenshot/Patrick Wymore/VH1