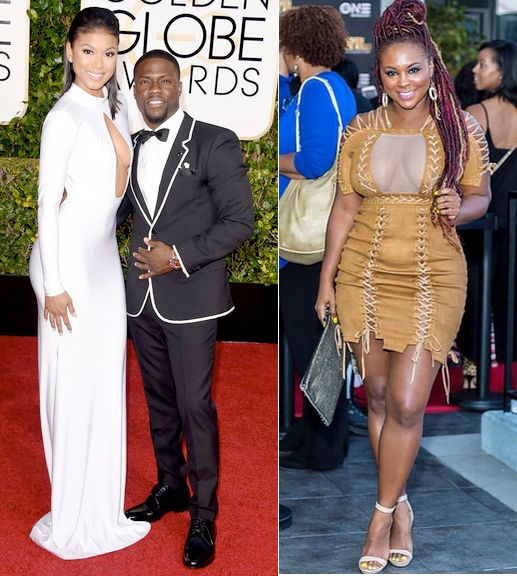 There's trouble in the blended Hart family following Torrei Hart & Eniko Hart's social media showdown. Mel B apparently broke up with her Beverly Hills cop beau after discovering he's married. And the Westbrooks are celebrating their 2-year anniversary. Deets and pics inside…
Kevin Hart has an issue on his hands when it comes to his ex-wife and his current .
Things got heated between the ladies after Eniko, who's currently pregnant with Kevin's baby, responded to a comment on one of her wedding anniversary posts. She basically came for Torrei with claims she's NOT a homewrecker and that Torrei is/was the one spreading rumors about her being a mistress. Torrei, the mother of Kevin's two older children, popped back, warning Eniko to keep her name out of her mouth.
Now, the former "Atlanta Exes" star claims she and Eniko no longer speak.  At all.
In an interview with In Touch Weekly, Torrei advised Eniko to tell the truth and confirmed they're no longer speaking. However, she and the Central Intelligence are still speaking.
"I feel like if you're going to respond to something like [social media comments], let's just be honest and truthful. And that's that," Torrei said. "Right now, me and Eniko are not speaking, but me and Kevin, we're still speaking,"
So, has she spoken to Kevin about it at all? Short answer: Nope.
"He's no longer my husband. I don't concern myself with that," she explained. "I'm only concerned with whatever goes on between me and him for [our] children [Heaven, 12, and Hendrix, 9]. Everything else, it's none of my business. I don't see where Kevin has said anything publicly about it."
Dang. They were doing so well at one point.
In breakup news...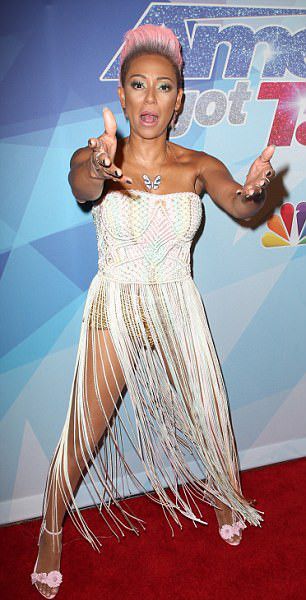 Poor Mel B!
The singer/host has called it quits with her new boyfriend after learning he's still married. All of this amid her nasty divorce from estranged husband Stephan Belafonte.
Last week, it was discovered Mel B's new boo, a Beverly Hills cop, is still legally married to his wife, so she called it quits.
A source told In Touch Weekly:"...in early May, when Mel and the Beverly Hills police officer started dating, Scary Spice told friends that her guy had been unhappily married and had planned to separate from his wife prior to meeting Mel. She has absolutely no clue that he was still with his wife!"
Yikes.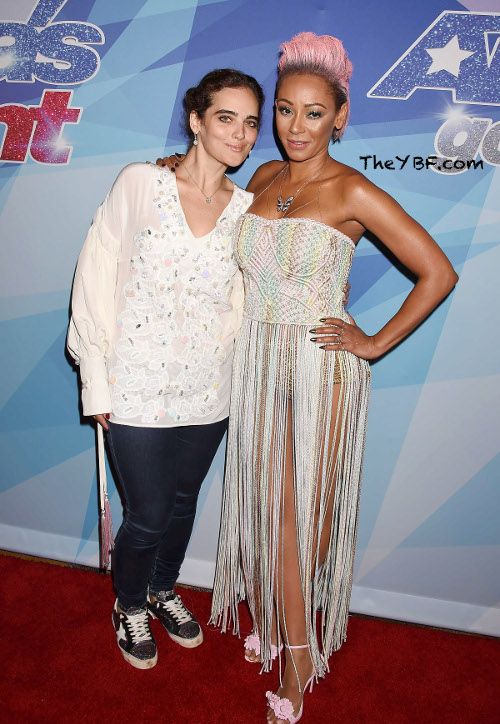 Meanwhile the wife has been busy dragging Scary Spice (above at the "America's Got Talent" Season 12 Live Show in L.A. last night) on social media. She apparently posted a video mocking Mel B with the caption, "You will never be me."
The wife told the publication that she had no idea her (estranged?) husband was cheating on her and that she thought everything was going good in their marriage, especially since they had just taken a vacation together.
Sounds like f*** boi antics to us.
In happier news...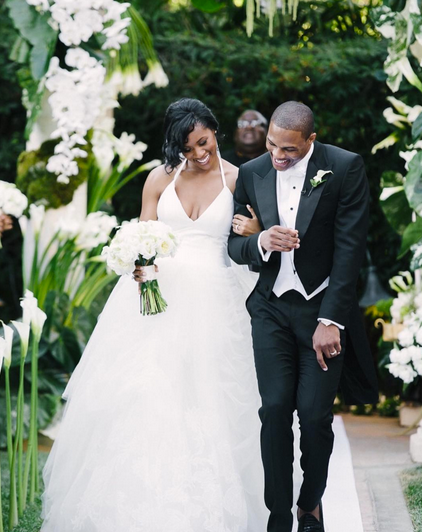 It's their anniversary!
Oklahoma City Thunder baller Russell Westbrook and Nina Earl Westbrook are celebrating two years of marital bliss. The UCLA sweethearts tied the knot in a star-studded outdoor Beverly Hills ceremony tow years and they're still all wrapped up in the love.
The new parents both hopped on social media to profess their love and celebrate their two-year mark.
Russ captioned,"This will continue to be the best day of my life with the most beautiful woman in the world. I'm so blessed to have you has my wife, and I'm excited to see what the future hold for us. HAPPY ANNIVERSARY SUGA! Love u"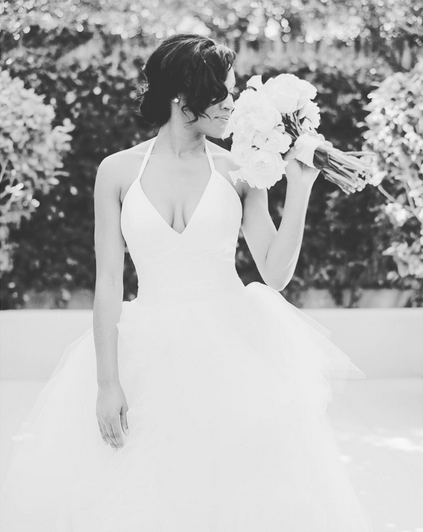 Aww! Congrats!
Photos: @jasongphotography/Pacific Coast News/Splash/Russ' IG/Nina's