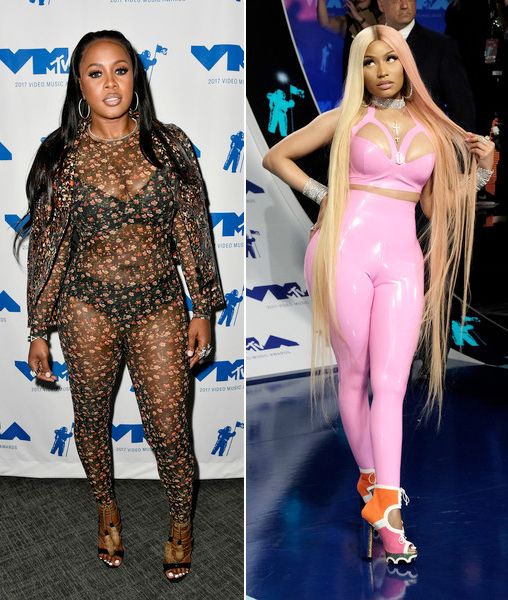 We knew something would pop off being that rap nemeses Remy Ma and Nicki Minaj were under the same roof. Catch Remy's shade, plus peep Nicki's "Swish Swish" performance with Katy Perry inside…
Remy Ma and Nicki Minaj were both under the same roof at The Forum for the 2017 MTV Video Music Awards. And Rem served up a healthy dose of shade aimed at the Young Money raptress.
While wrapping up segment alongside Terrence J, the "All The Way Up" rapper threw in a quick shot aimed at Nicki Minaj. She pulled a 2015 Nicki on the Head Barb, asking her "Nicki, what's good?" Yeah, we caught that one Rem. You have to listen really good to hear it because she slipped it in at the end of talking points.
Remember when Nicki popped off on Miley Cyrus at the 2015 VMAs asking her, "What's good?"
Well, Rem wants to know, what's good Nicki?
Peep the clip below:
Shade!
We'll bet our last dollar the only reason Nicki decided to show her face is because she had to perform. Rem made it known Nicki has an issue showing up at the same events as her.
On the carpet...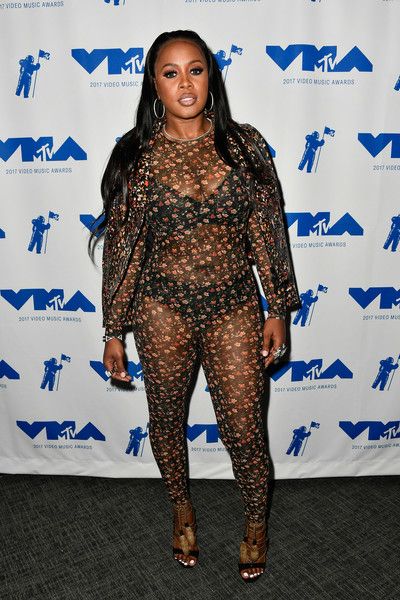 Before getting to her presenter duties, the Bronx raptress made her way on the blue carpet in a see-through Dsquard jumpsuit topped with a matching jacket.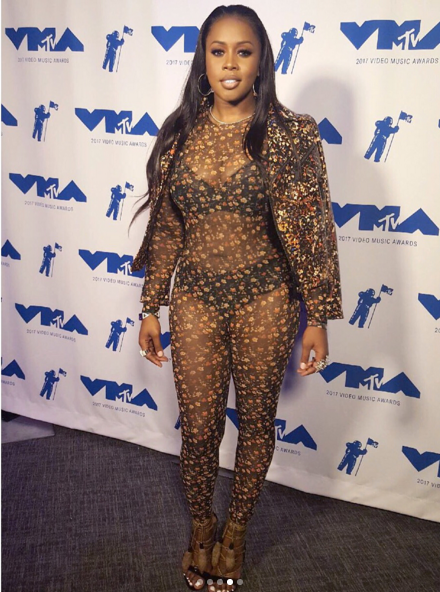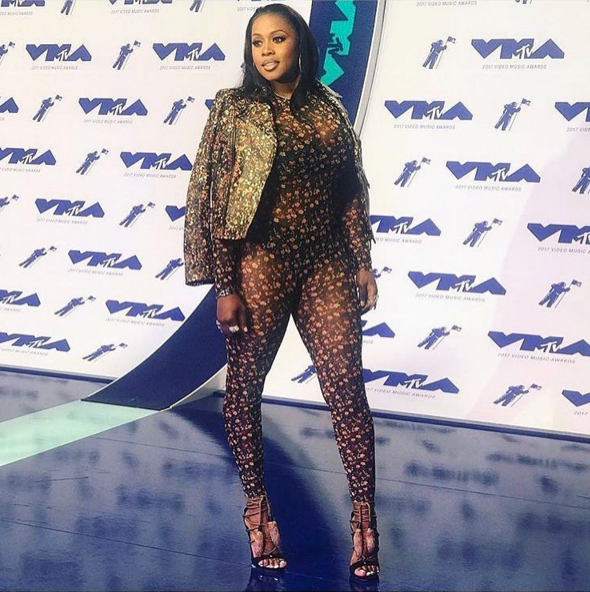 We feelin' it?
Meanwhile...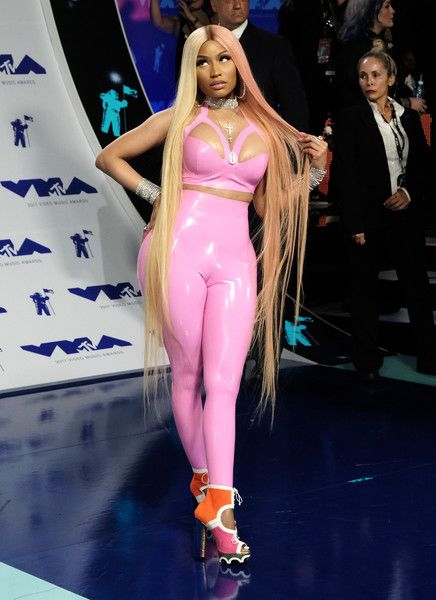 Nicki showed off her curves in a pink latex Atsuko Kudo catsuit paired with a pair of pink and orange color blocked heels.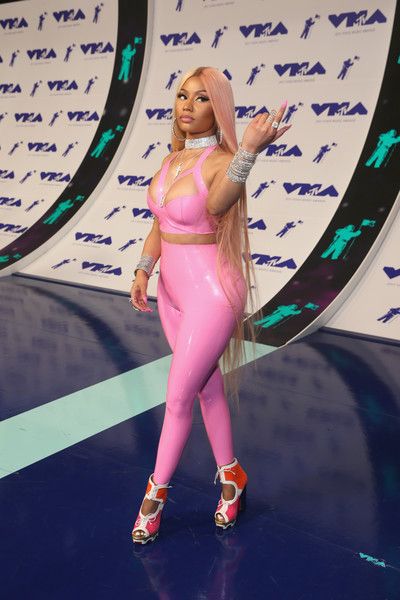 Before heading inside, Yo Gotti joined Nicki on the carpet to chat with Terrence J about their new visuals for "Rake It Up."
See Nicki in action for her performance of "Swish Swish" alongside Katy Perry below:
Photos: Getty/Remy's IG/Nicki's IG