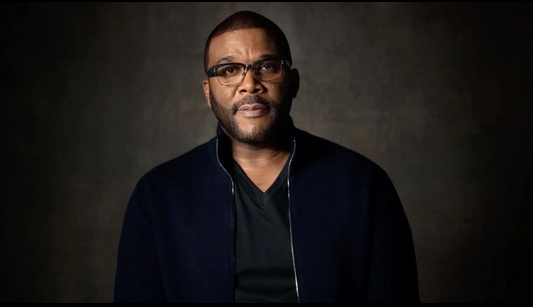 Tyler Perry reveals why he's taking care of the man who abused him as child. Meanwhile, a white woman in a viral video is explaining why she had to "lay hands" on a racist white woman. Get it all inside...
It takes a strong person to forgive someone who abused them in the past. It takes an even stronger person to take care of their abuser.
A man Tyler Perry thought was his father abused him as a child. Now, the famed filmmaker is taking care of the man who brought so much turmoil to his life.
During a recent episode of "Oprah's Master Class," Tyler gets candid about his life where he revealed he financially supports the man who physically and verbally abused him as a child.
"Number 1, my mother asked me to because she loved him," Tyler shared. "And secondly, as terrible as he was, and as horrible as he was, he never once left us. We were never hungry. And every time he'd go to work, all week, he'd bring all the money home."
While he's financially supporting Perry Sr., he explained they don't have a relationship. And never will.
"I'm giving him what he gave to me," he explained. "I had shelter, I had food. He has shelter, pretty nice shelter, and any food that he wants to eat. What I missed from him, being in a relationship, is also what he's missing from me now. So, he doesn't have everything. He has what's easy."
Peep the clip below:
In real life news...
Don't start none, won't be none.  This white racist woman found out the hard way.
The woman in the teal dress got her a** whopped after mouthing off racial slurs toward a Haitian security guard inside a La Quinta hotel in Coral Springs, FL.
The woman in the teal dress Is 39-year-old Summer Cortts and she has been charged with disorderly conduct and inciting an affray (fight) after she got HER behind handed to her.
23-year-old Colleen Dagg witnessed Summer berating the security guard, so she stepped in. Their verbal argument turned physical when Summer got in Colleen's face and hit her. All hell broke loose after that. Colleen laid them paws on her while hotel employees watched before breaking it up. Peep the clip above.
After the beat down went viral on social media, Colleen has been dubbed "Becky Knuckles." Ha! She took to her Twitter and explained why she went total bad a** on Summer:
— Colleen Dagg (@DaggDagg94) August 23, 2017
Bloop!
Photos: Screenshot