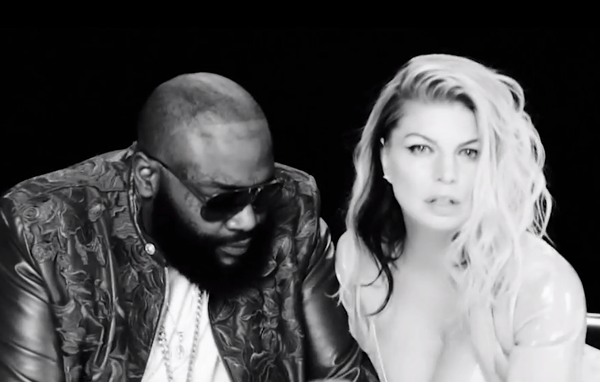 It's Friday, and everybody's delivering up some heat for the weekend.
Fergie just dropped two new tracks and a video treatment with Rick Ross and Nicki Minaj as she gears up to release her new solo album Double Dutchess. Meanwhile, Miguel, Master P and Romeo also have new visuals. Check them all out inside…
Fergie's solo sophomore album is coming on the heels of new that she's no longer a member of the Black Eyed Peas. Her new album Double Dutchess is expected to drop September 22nd.
The Dutchess is tapping more so in the Hip Hop realm based on these two newly released tracks, one featuring Rick Ross and the other Nicki Minaj.
On the Yonni and JP Did This- produced track "Hungry," featuring Rick Ross, Fergie taps into her inner rapper and spits a few bars in the cinematic clip. It's directed by Brazilian artist Bruno Ilogti and features some wild lighting and dance moves.
Check it out below:
Fergie also has a new collaboration track with Young Money rapper Nicki Minaj titled "You Already Know," produced by Black Eyed Peas member will.i.am, which features a sample of "It Takes Two." Take a listen below: 
Fergie will feed her fans the new album when it drops September 22nd.
Miguel is back with a new vid...and his obsession with mixing all the prints he can find. "Sky Walker" featuring Travis Scott is produced by Miguel himself alongside Happy Perez and the vid is directed by Director X.
He's been covering other people's new songs a capella on Instagram, and he's killing it.  We're def ready for some new Miguel heat.
Check it above.
In another new video...
Father-son rap duo!
After last night's episode of "Growing Up Hip Hop," Master P and Romeo dropped their video treatment for P's single "Ain't Right." It's a fun clip of Master P and Romeo flexing in their expensive toys surrounded by a bevy of women in bikinis. Check it out above.