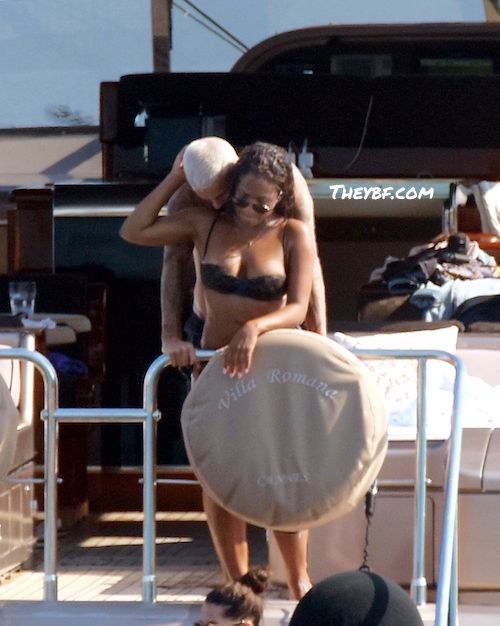 Christina Milian and her rumored new boy toy Matt Pokora were all loved up on a yacht. Peep the pics, plus hear a snippet of Mariah Carey's "Unforgettable" remix with French Montana inside....
Well look what we have here.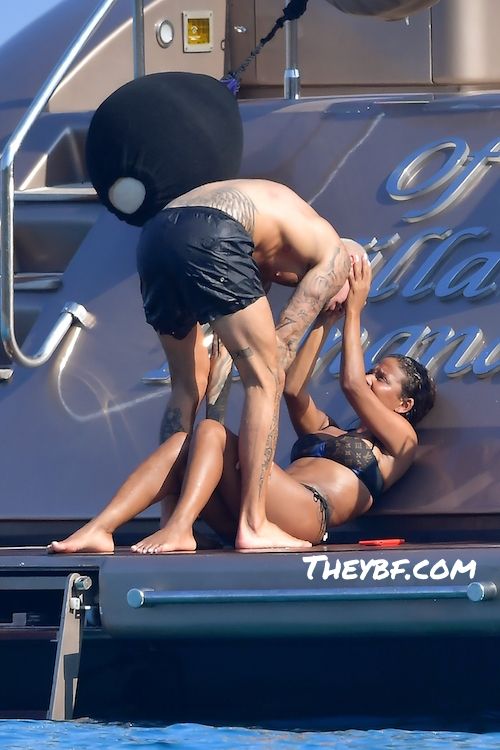 It's Christina Milian cozying up to Matt Pokora. Earlier this month, we showed you flicks of C-Milli and the French singer/vocal coach living it up on vacay in Saint Tropez. Y'all didn't want to believe there was anything there, but these new pics say otherwise.
The singers, who randomly share the same birthday, got extra touchy feely while cruising on a yacht in their swimwear in St. Tropez. Yep, they're back after C-Mill's Miami beachtakeover.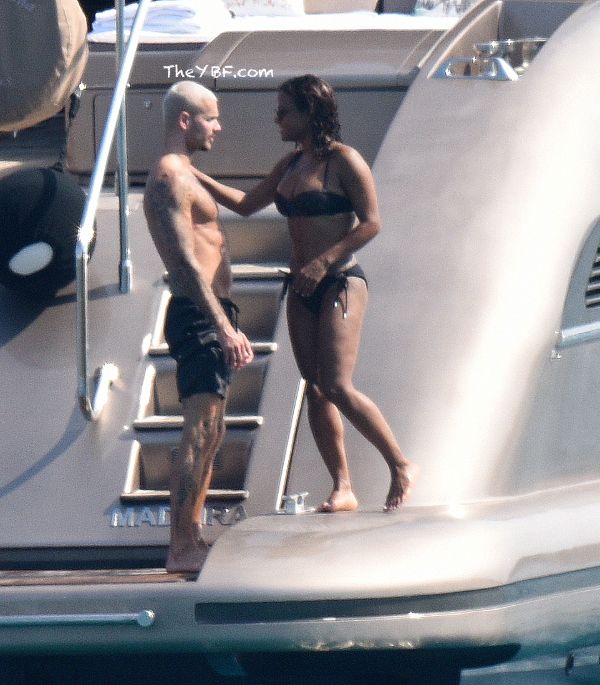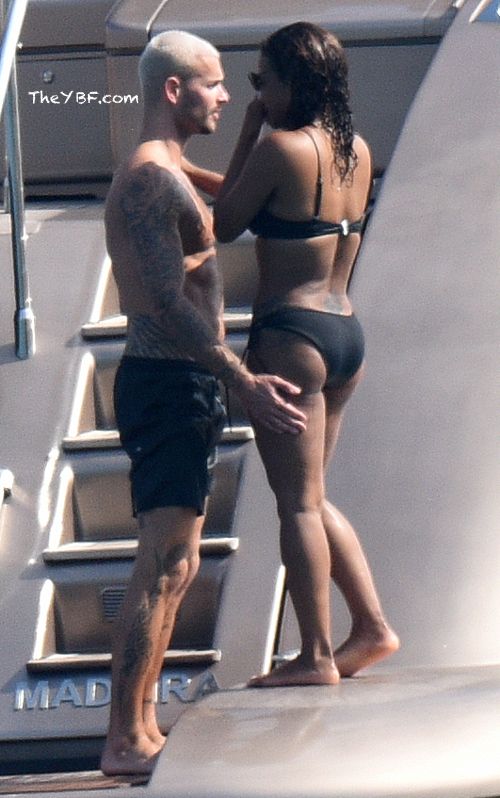 They'll both be celebrating another year of life on September 26th. We wonder if they'll throw a joint party. You know, the cheesy ish new couples tend to do way too early on....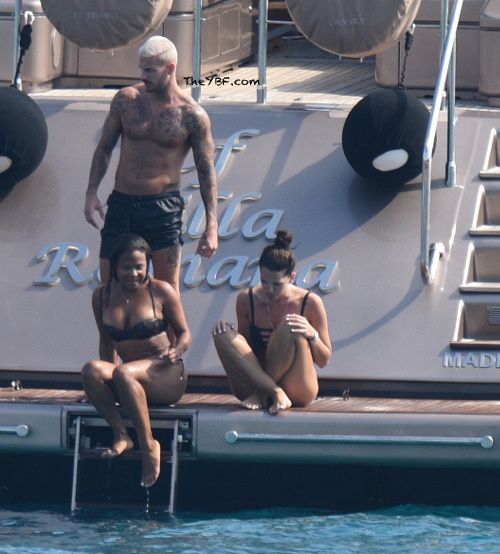 During their yacht festivities, photogs caught them tonguing each other down and it appears they could hardly keep their hands off of each other.
Mmhmm....
In music news...
While making her tour rounds with Lionel Richie, Mariah Carey is gearing up to drop some new vocals. French Montana just tapped the Grammy Award winner to remix his platinum track "Unforgettable," featuring Swae Lee.
MC lends her vocals on the chorus and she sounds flawless. Take a listen to a snippet above. You can cop the full version on iTunes here.
Meanwhile, the Elusive Chanteuse singer was spotted hopping off her tour bus after arriving in Toronto on Wednesday. Peep the pics here. Mimi and Lionel will hit the stage at the Air Canada Centre tonight.
Also pics of Mariah's ex-billionare fiancé James Packer have surfaced and he has clearly packed on some extra pounds. Missing Mimi much? Check them out here.
Photos: Instar