Tyra Banks was spotted with her adorable son York for some mother-son quality time. Meanwhile, Naomi Campbell is causing some controversy over at VOGUE. Everything inside…
This deserves a collective "Aww!"
Not long ago, Tyra Banks said she was trying her best to keep unwanted pictures of her son being sold to the media, going to extra lengths to keep him covered. But now that she has introduced him to the world already, it appears she's a bit more laid back.
The supermodel carried her baby boy York as they made their way to breakfast with a few friends in Brentwood, California recently. Twinsies!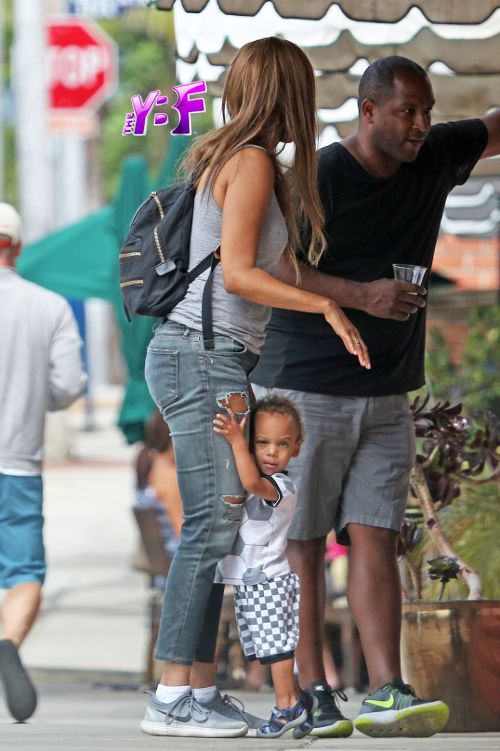 After dining with her baby boy, she hit up the Fonda Theatre stage in Hollywood to speak at Galore Media's first annual female empowerment-focused Girl Cult festival. The 43-year-old businesswoman dropped some gems on the ladies about overcoming adversity and hate, saying:
"I want to talk to you about adversity and obstacles and haters and things in life that get in the way of whatever the hell that we want! Somebody telling you that you are not good enough, you can't do it, it's not gonna happen, it's impossible, sit down, shut up, step aside, and move over for somebody else. I am here to tell you to tell them to kiss your big fat ass! Or your flat ass or your cellulite-and-stretch-marked ass. Whatever kind of ass you have, you tell them to kiss it. It's so important to look past that and acknowledge that they're tripping and they have their pain, but we're not gonna let that keep us down."
Facts.
In other supermodel news...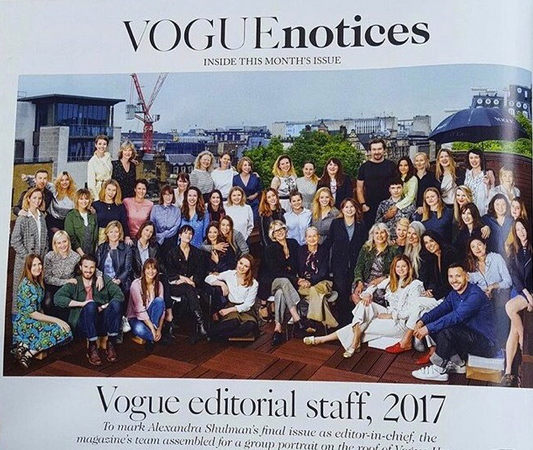 Now that Edward Enninful is the editor-in-chief at British VOGUE (and the first black person to be given the title), supermodel Naomi Campbell is looking forward to some changes.
The legendary runway slayer, who is now a contributing editor at British VOGUE, posted the magazine's last staff photo and as you can see, there's not one black person in the editing room. 55 editors and they're all white.
She posted the picture with the caption,"This is the staff photo of @britishvogue under the previous editor #AlexandraSchulman. Looking forward to an inclusive and diverse staff now that @edward_enninful is the editor hear your thoughts ?"
Bloop!
Let's see if Edward and Naomi can diversify VOGUE, you know, the way it should be.
Photos: Backgrid/Naomi's IG