It's official: Kyrie Irving's leaving the Cavs for the Celtics.  Find out how LeBron took the news, plus how Dwyane Wade and his former Heat teammates are living it up on couples' vacay.
In what's being deemed a "blockbuster deal," Cavs star Kyrie Irving is going to the Boston Celtics.
The 25-year-old point guard made it clear he was tired of being in big bro LeBron's shadow on the Cavs and wanted to lead his own team.  After plenty of shade thrown and drama stirred, his wish was granted.
We have acquired four-time All-Star @KyrieIrving in a trade with the @cavs.

https://t.co/BsoQtsX2FDpic.twitter.com/TqYQnXsYwy

— Boston Celtics (@celtics) August 23, 2017
Kyrie's being traded for Celtics star Isaiah Washington, forward Jae Crowder, center Ante Zizic and the rights to the Brooklyn Nets' 2018 first round pick. LeBron may have been a little bitter at first with Kyrie requesting a trade (even though he said there's no hard feelings), and he doubled down on it with his resonse:
That's the only way to be to the kid! Special talent/guy! Nothing but respect and what a ride it was our 3 years together Young Gode #Filayyhttps://t.co/wKYmYsmdgG

— LeBron James (@KingJames) August 23, 2017
Ok Cavs fans you know what to do.. pic.twitter.com/pZMI6SX8Hb

— tony hartman (@tony_hartman) August 22, 2017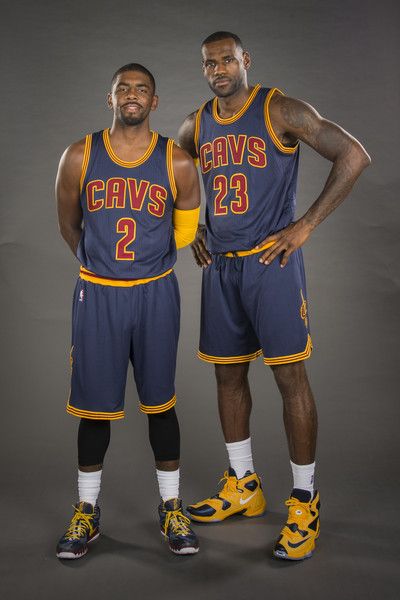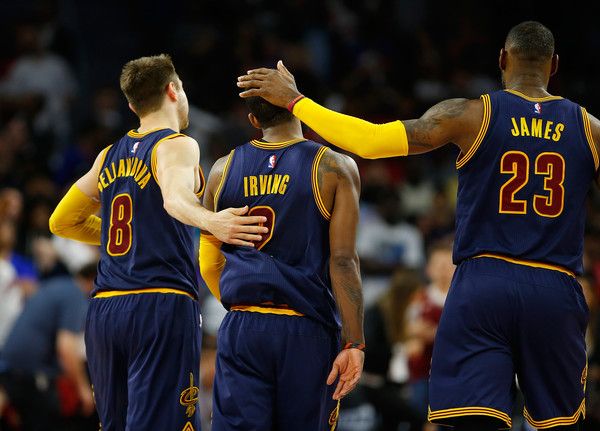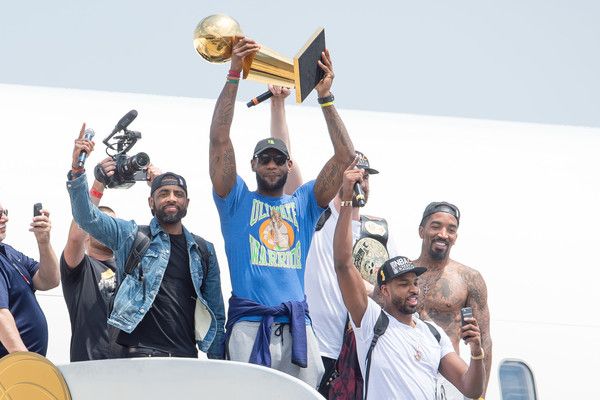 It's been real.
Meanwhile, there's rumblings that Bron's bestie and former Heat teammate Dwyane Wade could be headed to the Cavs in a year or so.  In the meantime, D-Wade and wife Gabby Union are living it up in Mykonos with their former Heat family, partying till 6am every night.
The team was super close during their "Big 3" era with Chris Bosh, Bron and D-Wade, and they're still acting like a family.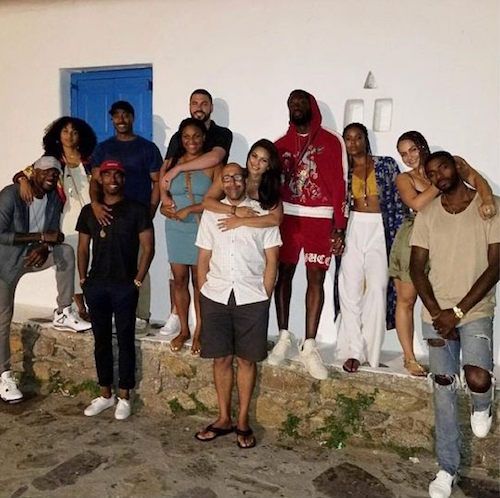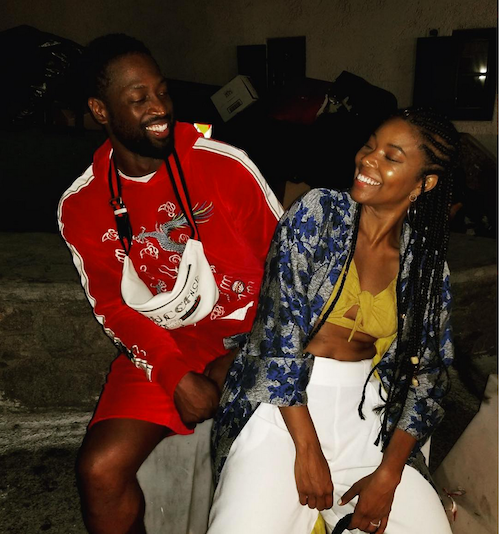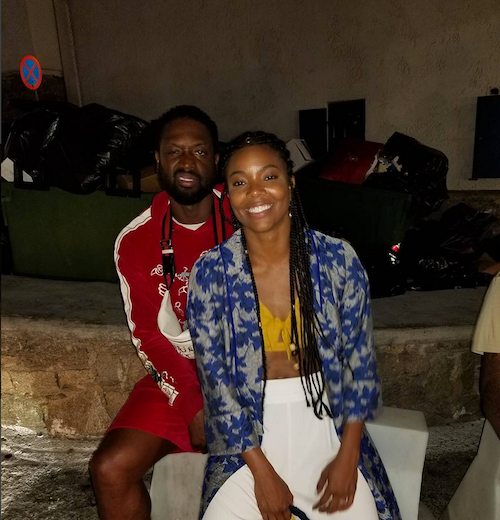 Fun times.
Photos: Getty/Instagram