Tiger Woods' naked pics are floating around this here internet, thanks to a hacker. Deets inside on his threat to the leaker, plus rapper Mystikal has turned himself in...
Always wanted to see what was under those chinos and polo shirts? Tiger Woods sent naked pics to his ex girlfriend Lindsay Vonn while they were dating, and a hacker just got a hold of them.
The site Celebrity Jihad posted the photos, along with several other pics of celebs who were hacked.  Now, Tiger has unleashed his lawyers, namely Michael Holtz, on the situation and has threatened to sue TF out of the site if they don't remove the pics immediately.
This guy stays in some mess, but this time it wasn't his fault.  It was Lindsay's phone that was hacked.
Gotta delete those old pics!
Tiger seemed unbothered today though as he caught the eclipse with daughter Sam:
My daughter Sam took a great pic from her phone while we were in Tennessee for the eclipse. #EclipseSolar2017pic.twitter.com/TVZ5IOUQWr

— Tiger Woods (@TigerWoods) August 21, 2017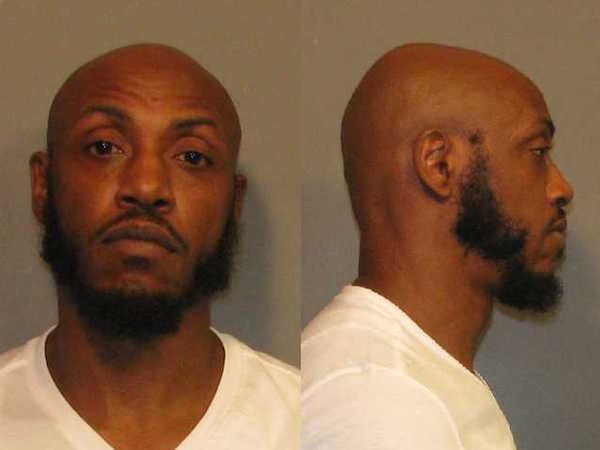 After reports surfaced this weekend of 46-year-old Mystikal being accused of rape yet again, he turned himself in to police today in Louisana. He's been charged with first degree rape and is being held on a $2M bond.
Sources report:
Law enforcement sources tell TMZ the rapper turned himself in Monday to the Caddo Parish Sheriff's Department, and he was arrested and booked for first degree rape.

Shreveport PD put out the arrest warrant last week, but they hadn't been able to track him down until now. According to cops, another man, Averweone Holman, was also charged in connection with the crime.

We're told the charges stem from a 2016 incident involving a woman at a casino where Mystikal was performing ... but the details are scarce for now.
The rapper's camp says he's innocent.  A few days ago, Mystikal took to his Instagram account to post a word from the Lord, of course:
Photos: Caddo Parrish PD/Instagram