Eniko Hart's 1-year-old anniversary social media post turned into a public spat with Kevin Hart's ex-wife, Torrei Hart. While Eniko is talking ish, Torrei is whipping out receipts. Everything inside…
Men lie. Women lie. Numbers don't. Ask Torrei Hart.
Kevin Hart's current wife Eniko Hart posted an Instagram post to celebrate her and Kevin's one-year wedding anniversary. But, the timeline she shared about her relationship with the comedian in the caption is sketchy at best. Check it: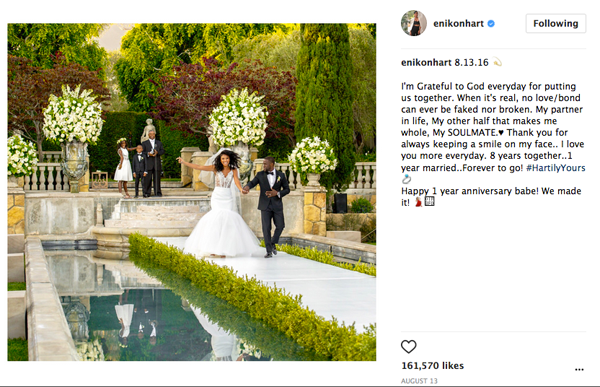 Eniko, who's currently pregnant with Kevin's baby, pointed out that she and Kevin have been together for the last 8 years. If you do the math, Kevin was still legally married to his now ex-wife Torrei Hart. They got divorced 6 years ago, in 2011. Over the years, Torrei has made it known Kevin cheated on her with Eniko. Now, Eniko is pretty much confirming it despite denying it all along.
Someone called Eniko and Kevin out about it in the comments and Eniko responded that Torrei is always acting as if she's the "victim".  She almost made it seem like it was OK for her to date a married man since Kevin supposedly had been seeing/dating more than one woman during his marriage to Torrei. Just because there were other women "in their marriage" doesn't make it right girl.  Eniko also claims their household was "already broken."
Torrei got wind of the comment and offered up a response. Peep the exchange below:
So much for them moving on like one big happy family.
Torrei also spoke to TMZ photogs admitting that she's confused why Eniko is speaking about her and that the numbers don't lie: 
She has a point, or two. 
Meanwhile...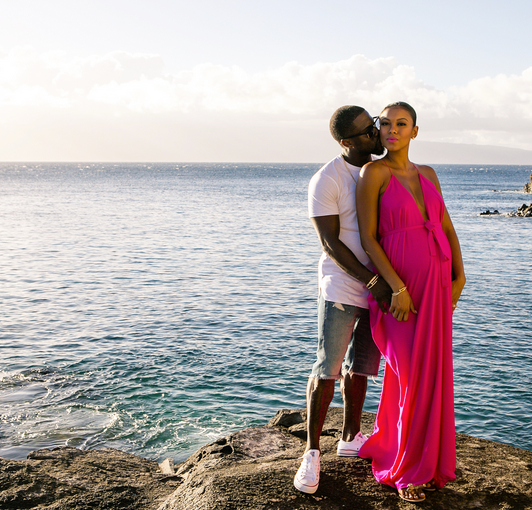 The Harts are celebrating their 1-year anniversary in Maui.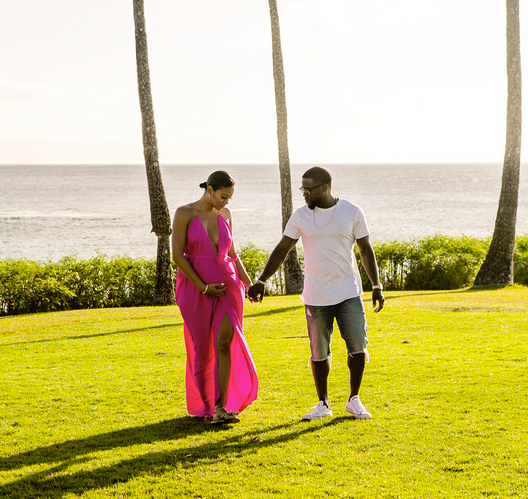 Must be nice.
Photos: Gety/Eniko's IG