Marlon Wayans' new show "Marlon" is oozing with black excellence and it's funny as hell. It's in large part due to black women keeping him in check. We chatted up Marlon about his boldly black move, plus see how his debut episode killed it in ratings inside…
Marlon Wayans is making a return to television with his brand new NBC comedy series, "Marlon." A show based loosely on his own life.
It's all about family dynamics, closely inspired by his super famous real life family, as his character navigates co-parenting skills with his wife played by actress Essence Atkins.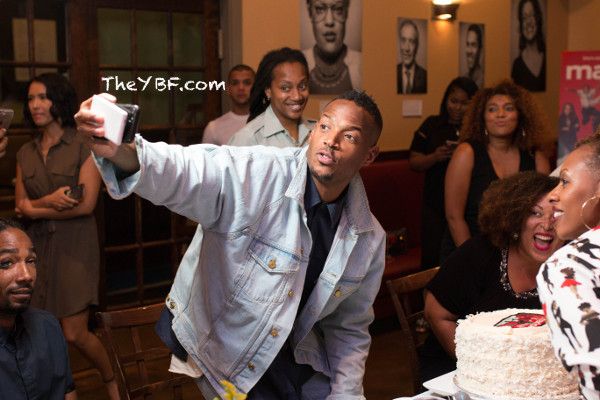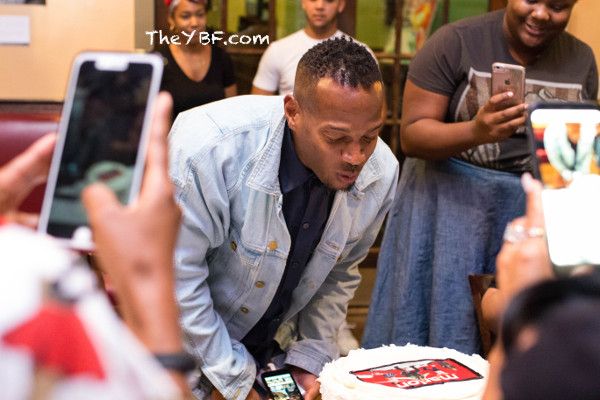 TheYBF.com had dinner with the comedian/actor at Busboys and Poets in Washington, DC during the show's premiere on Wednesday, and we got to the bottom of how he made this tv magic work.
He told us how he wanted his writer's room to look: No more white people writing black storylines. Marlon wanted his writers' room to look most of the people in our room: Black women!
As for how he comes up with captivating content and not cross that line, he says the black women in the writers' room keeps him in check. Y'all know how we do.
It's network television, so he can't go too far, but he did say the show has enough edge to bring cable viewers back to network tv.
As a kid he always pictured himself on NBC because of the "Cosby Show." While he had plenty of offers on the table, he decided to go with NBC because they allowed him to be him. And it's obvious they have given him tons of control since he has a full writers room of black women helping him out.
Marlon and his children's real life mother Angelica Zachary have a very special co-parenting relationship. They're super cool. So, we asked Marlon if he had friends who tried to drag him for his non-conventional relationship with his children's mother.
"You always got someone that has an opinion based on your life," he told TheYBF.com. "You can hear your friends, but you have to listen to you instincts. You have to find what works for you."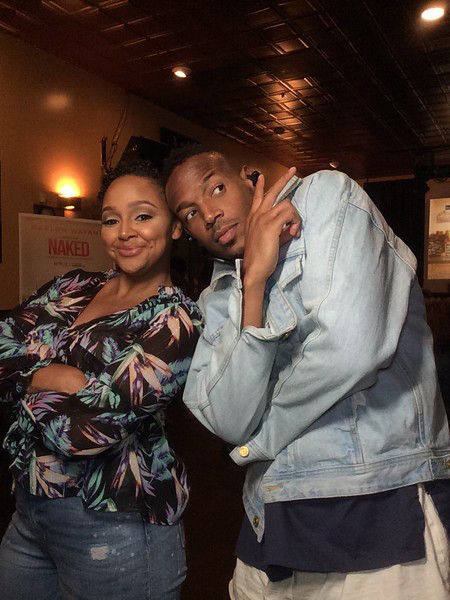 The comedian, who's also currently starring in Netflix's "Naked", posed it up with DC's WKYS radio host Danni Starr.
The debut episode pulled through with strong ratings too. According to Deadline,"Marlon" debuted with a 1.3 rating, the highest rating among the 11 new and returning scripted series on the Big 4 this summer. The series also measured 63% better compared to NBC's time-slot demo average this summer.
Congrats!
"Marlon" airs Wednesdays at 9/8c on NBC.
Photos: Alecia Renece Photography