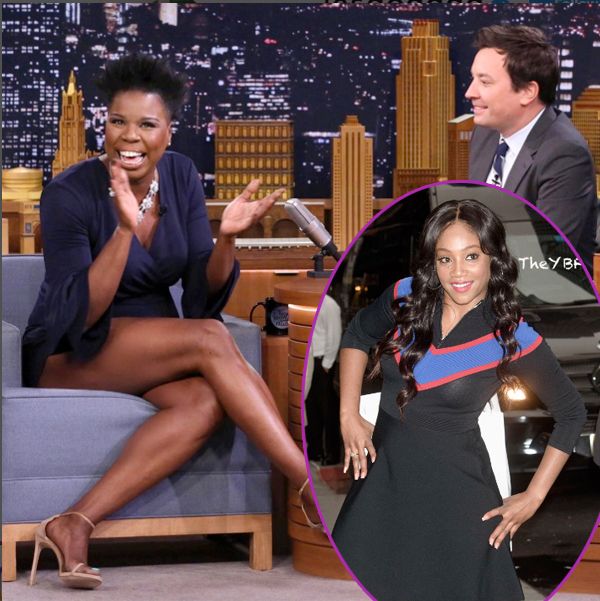 YBF comediennes Tiffany Haddish and Leslie Jones bring the laughs on late night television. Peep their interviews inside…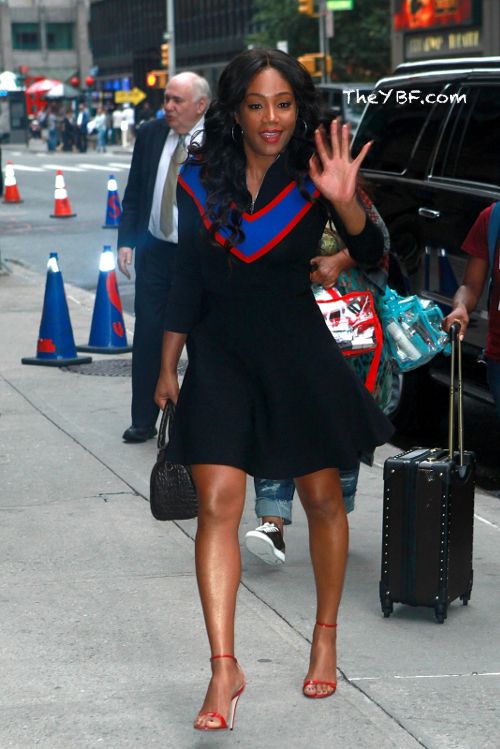 Why is Tiffany Haddish so damn funny?
The Girls Trip breakout star hit the promo trail to promote her new SHOWTIME comedy special, "Tiffany Haddish: She Ready! From The Hood To Hollywood," set to premiere Friday, August 18th.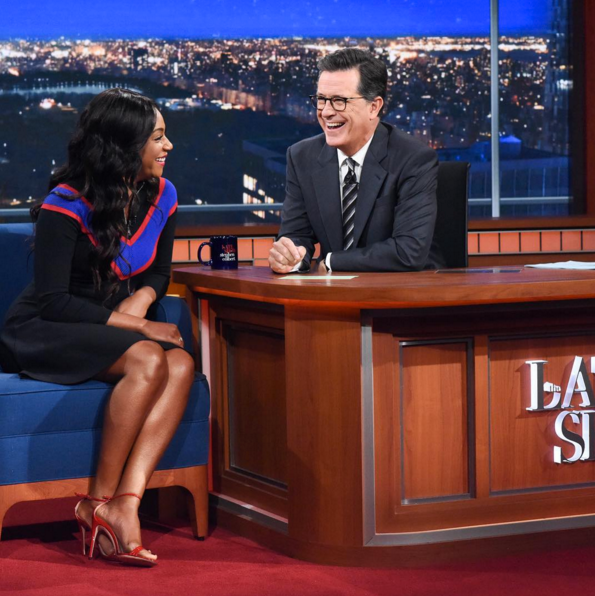 The YBF comedienne made a stop on "The Late Show with Stephen Colbert" and chick kicked things off with a quick dance before sitting down to chat.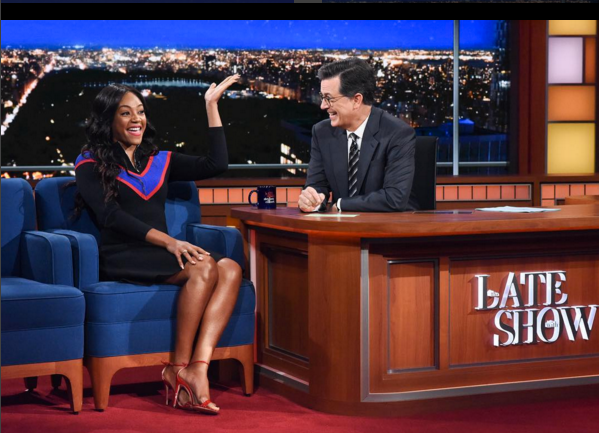 Tiffany keeps a hilarious story in her pocket and she's got one about being a white woman on paper. She also talks about playing white Phoebe in Jay Z's 4:44 "Friends" parody."
"Any chance I get to play a white woman, I'm there," she said.
Tiffany also shared a funny story about how Kevin Hart found out she was homeless, sleeping in her car in Beverly Hills.
Get your laugh on below:
Also on late night...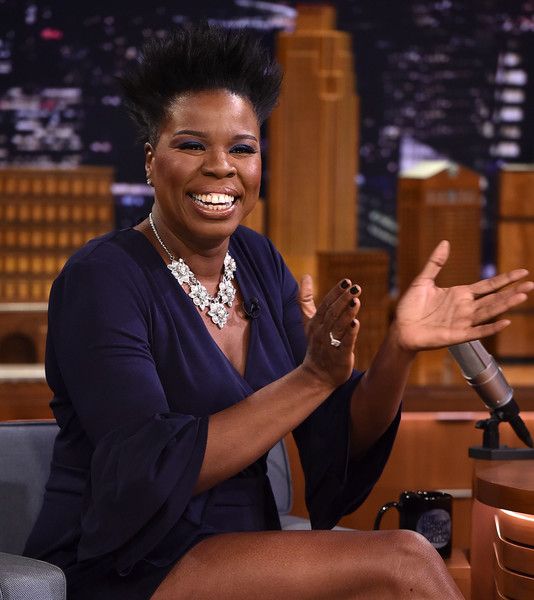 "SNL" star Leslie Jones sat down to chop it up on "The Tonight Show Starring Jimmy Fallon" where she talked about her EMMY nomination and how Jamie Foxx saved her career. She said after bombing during an opening performance for the comedian/movie star, he spoke to her afterwards and gave her the best advice she has ever gotten.
The EMMY nominated comedienne then shared a funny story on how she met Dustin Hoffman and ended up addressing him as Al Pacino. Ha!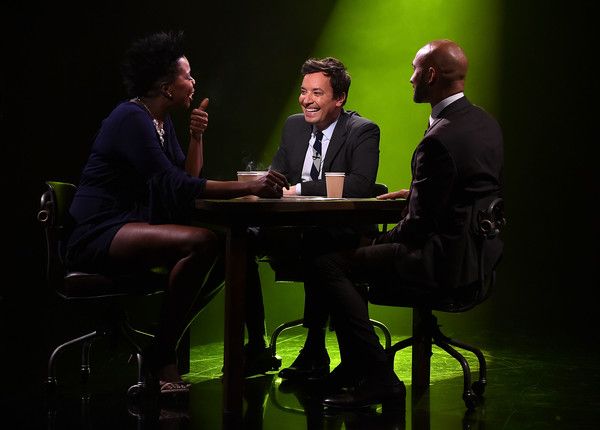 She also cut up with Keegan Michael-Key.
Peep the funny clip below:
Looking GOODT Les!
Photos: Backgrid/Splash/Getty