Kevin& Eniko Are still (low key) popping back at those cheating rumors with their social media love fest for their 1 year wedding anniversary.  Plus, MC Lyte is a married woman!
The Harts made it through their first year as a married couple!
To celebrate their anniversary, the couple jetted to Maui for another vacay.  Kevin posted up a message thanking his wife for everything she does.  And it sounds like they refuse to let a few pesky cheating rumors infiltrate their marriage.
The comedian gushed:
Happy 1 year anniversary to this unbelievable wife of mine. Thank u for all that you do. Thank you for loving me & supporting me at the highest level...Thank you for loving & embracing my kids & the way you do...Thank you for turning my house into home...Thank you for simply making me Happy....You are & will forever be my "Rib"....1 year down & the rest of our life to go....Our family & our union is getting bigger & stronger & I love it!!!!! #Harts
And a new mini-video showed off more wedding day flicks:
Pregnant Eniko poured out her heart to her hunny as well, letting folks know their real love can't be broken:
Well aren't they sweet...
In other marriage news:
Sounds like MC Lyte and her beau John officially tied the knot this weekend!
After meeting online, the rap queen revealed his identity earlier this year in an Instagram post.
Recently, she dished about what it is about him that made her now he's the one:
"My biggest thing with dating was the ability to be vulnerable.  With [John] I can totally just let go and be myself."
The "Queen of the South" guest star said:
"What can I say, except thank you Lord!! … It's been a long time, this single life, and I thank you all for your prayers and kind words of hope," she wrote. "God has sent me true love. For all of you waiting on LOVE- don't give up – keep God first and he will see that you meet your match."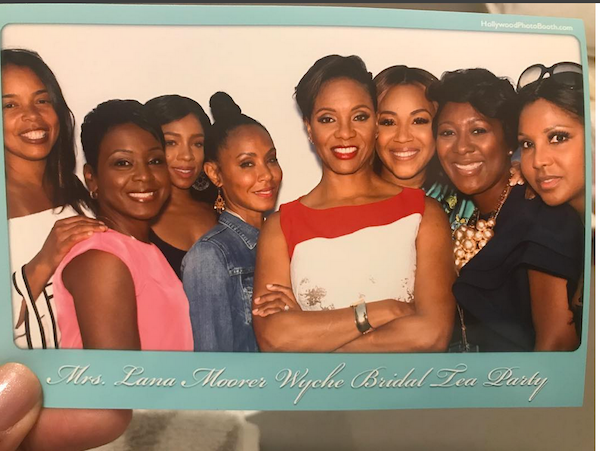 Recently, Lyte had her celeb friends and fam over, like Jada Pinkett Smith, Lil Mama, Chante Moore and Toni Braxton, for her bridal tea. 
Congrats Lyte!
Photos: IG