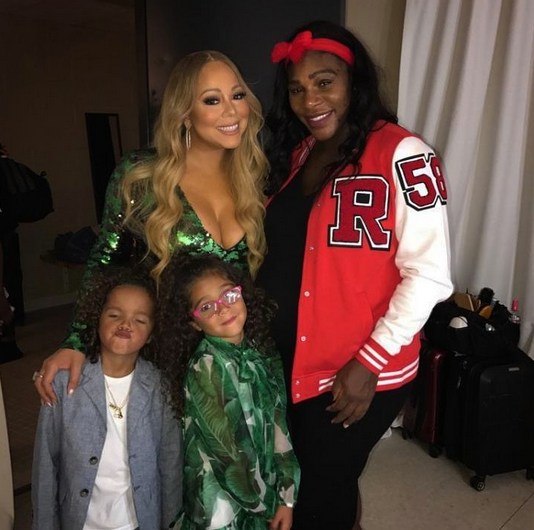 Mariah Carey is clearly unbothered by her ex-choreographer blasting her over her lackluster performances. She's busy touring and chatting it up with pregnant Serena Williams. More inside…
What choreographer? Mariah Carey doesn't have time for that.
She's too busy touring on her "All The Hits" Tour with Lionel Richie. And linking up with a pregnant tennis star.
After hitting the BB&T Center stage in Miami, the Grammy Award winner and her twins, Roc& Roe, met up with pregnant Serena Williams for a cute photo-op. Mariah captioned, "With the beautiful @serenawilliams backstage tonight."
Based on the Instagram comments, Mariah put on a good show amid the controversy about her recent lackluster performances. Her former choreographer/creative director Anthony Burrell (who she fired after her tragic NYE performance) had plenty to say as to why she hasn't been performing up to par. You can get those deets HERE.
However, MC doesn't seem bothered by it.
After the show, Mariah, her boyfriend Bryan Tanaka and her crew hit up The Sugar Factory in Miami for the afterparty.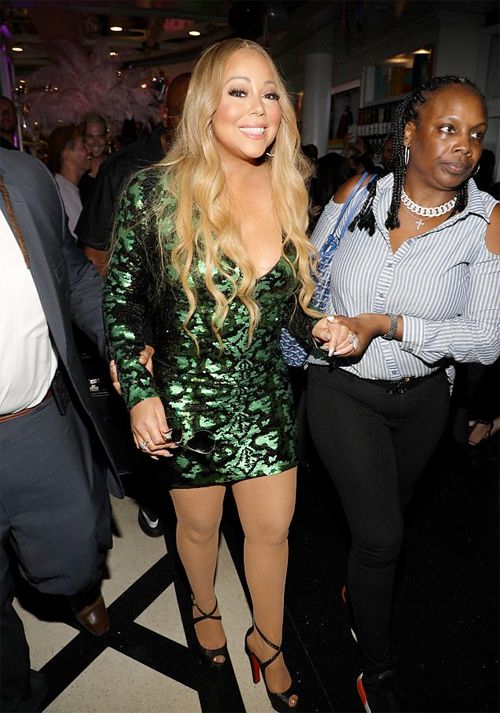 These tights....
The twins came along as well:
Earlier that day...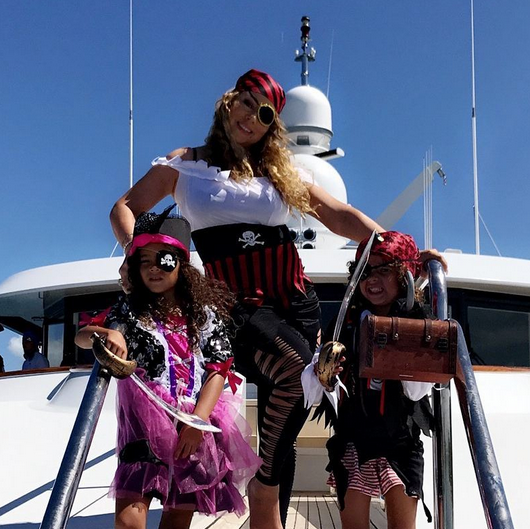 Mariah, Roc & Roe had some fun playing dress up. They got decked out in their pirate costumes and were pirates for the day.
Fun times.
Photos: Getty/Mariah's IG