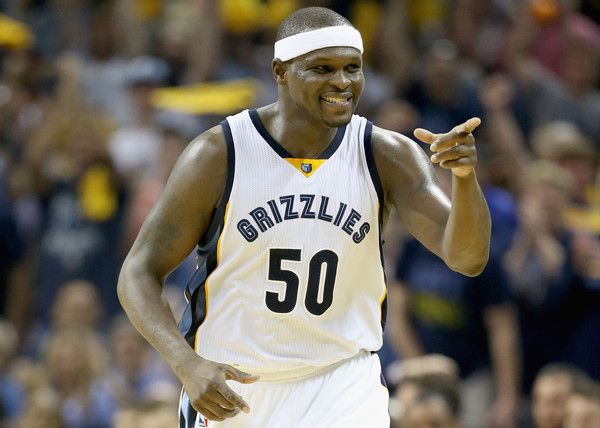 NBA baller Zach Randolph just made what is quite possibly the stupidest move of his career.  Deets on his chaotic arrest inside...
Grizzlies baller turned Kings baller Zach Randolph was chilin' in the Nickerson Gardens area in L.A. around 10 PM last night when cops were called to the scene.  There were tons of people there, smoking, blasting music and blocking the roadway. 
Three people started running from the scene when cops arrived.  One was Zach.  When Zach was found with 2 pounds (yes, POUNDS) of weed on him, he was arrested and charged with Possession with Intent To Sell.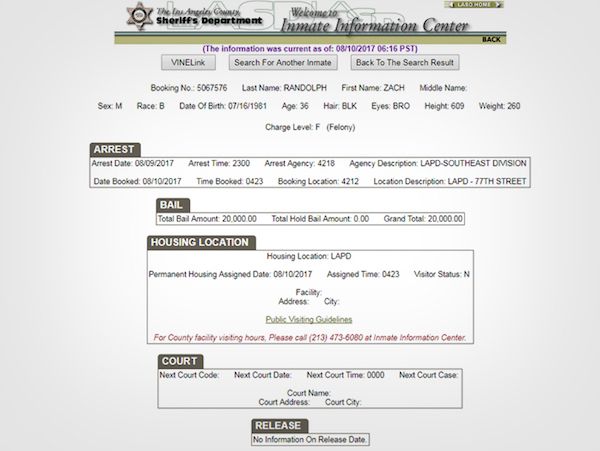 Was he literally intending to sell? We doubt it. That's the category his arrest legally falls under, simply due to the sheer amount he was carrying.
Which brings us to just how stupid of a move this was. When you JUST sign 2-year $24M deal with the Sacramento Kings, and made close to $150M throughout your career...FOR WHY?  He's mostly stayed out of trouble, aside from these domestic violence allegations that he still wholeheartedly denies.
By the way, TMZ claims the crowd turned hostile during the arrest -- car windows smashed and tires slashed -- and cops had to call for backup.
There's got to be a better way to have your weed you apparently can't live without other than walking around with a felonious amount of it on your person. Just saying. And Zach being a multi-millionaire who is NOT new to this, we're positive he could have figured something out.
Zach was spotted leaving the jailhouse this morning:
Do better bruh.
Stephen A. Smith perfectly read him for filth:
Photo: Getty