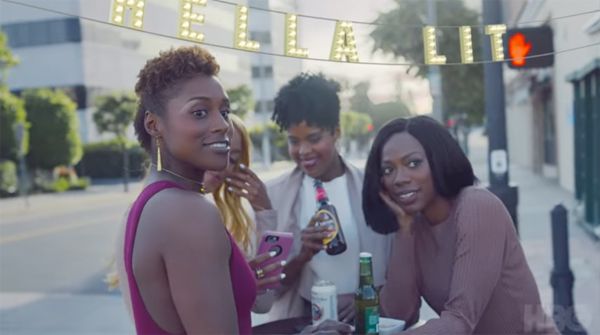 It's hella official! "Insecure" has been renewed for a third season. Celebrate inside…
Plus, deets on "Real Housewives of Atlanta" star Phaedra Parks putting one of her mansions on the market inside…
The 2nd season of "Insecure" just kicked off and we've already got confirmation for a 3rd season. HBO has picked up everyone's favorite summer series for another season so fans can ride the rollercoaster ride with Issa, Molly, Lawrence, Tasha and the gang.
Will Issa and Lawrence get back together? Will Tasha kick Lawrence to the curb? Will Molly find love (and actually pay attention when love is right in front of her face)? So many questions that need answers.
Congrats!
Money woes?
Phaedra Parks is no longer a star on "real Housewives of Atlanta." And now, she's putting one of her Atlanta mansions up for sale.
The attorney is unloading one of her Buckhead mansions for a cool $1.5 million. The Buckhead mansion is 4,500 square feet of gorgeousness located in Chastain. It's reported she copped the mansion for $845,000 four years ago. So she stands to make a killing if it goes at the listing price.
Maybe this was a property she was awarded in her divorce from her ex-husband Apollo Nida, who's currently serving jail time.
Hmm...interesting.
EXTRAS:
1. Disney are pulling all of their movies from Netflix to launch their own streaming service. STORY
Photos: Screenshot/Phaedra's IG