Naturi Naughton is gearing up to make a splash in the beauty world with her own lip collection in collaboration with AJ Crimson Beauty. Find out how to cop you a tube, plus get the details about "Greenleaf's" season renewal inside…
Her acting career has taken off, she's a new mother and now, she's getting her feet wet in the beauty world.
Naturi Naughton is bringing her fans a three-piece lip gloss collection in partnership with AJ Crimson Beauty. The collection, "Celebrate You," will feature three bold shades that will surely make a statement. They're not drug store prices, but it may just be worth it. They'll run you about $22 each when they hit select stores on Thursday, August 17th.
The "Celebrate You" collection includes three standout hues made to be incorporated in the makeup routine of strong, confident women everywhere. And we can get down with that.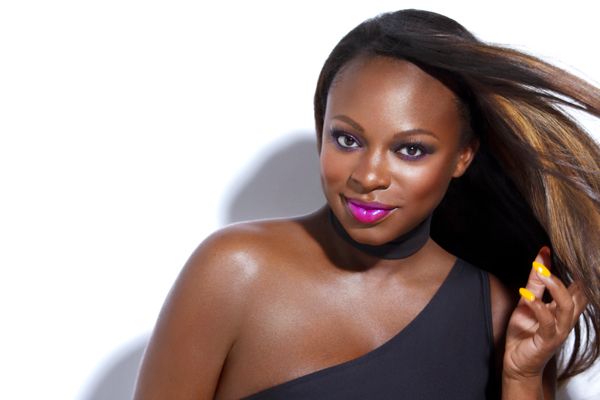 "I couldn't be more thrilled to partner with AJ Crimson on this signature lip gloss collection. I think it's so important – especially now that I have a little girl of my own – to remind women to celebrate themselves in all their many hues and shades," said the "Power" star.
"As a child and even during my time as a professional singer people mocked my complexion, lips, and so much more. It weighed me down but I'm glad we're living in a time when we can make sure all girls know how beautiful they are and that they should be celebrated."
YAS! Naturi nails every shot in the campaign where she's rocking each of her three hues, including "She's Everything," "Ooh...I'm Cute" and "Power Play." The "Celebrate You" collection will be available at select retailers and online, starting August 17th.
You can pre-order here.
Congrats Naturi!
In TV news....
If you're a fan of "Greenleaf," rejoice!  The show has been given the greenlight for another season.
The OWN Networks has renewed the original drama for Season 3, according to reports. All of the megachurch drama, filled with scandals secrets and lies, will be back for another rollercoaster season.
"We can't wait to see what another season of 'Greenleaf' will bring," president of OWN Erik Logan said."This series was instrumental in evolving OWN's scripted programming and it continues to pull in viewers each week with its unique storytelling and characters."
He's right. The series is one of the top scripted series on cable.
Photos: Chamber Group/OWN