It's Rihanna's favorite time of year again. And she's serving up Island vibes that are turning ALL the heads. Flicks of the Bajan beauty, plus shots of Jeremy Meeks and his new girlfriend Chloe Green all boo'd up in Barbado inside…
It's Kadooment Day in Barbados and the whole island is LIT for the festivities.
The island is flooded with locals partying it up in the streets for Kadooment Day 2017 during the Crop Over festival. It's the finale celebration of the season, so everyone is in party mode to celebrate.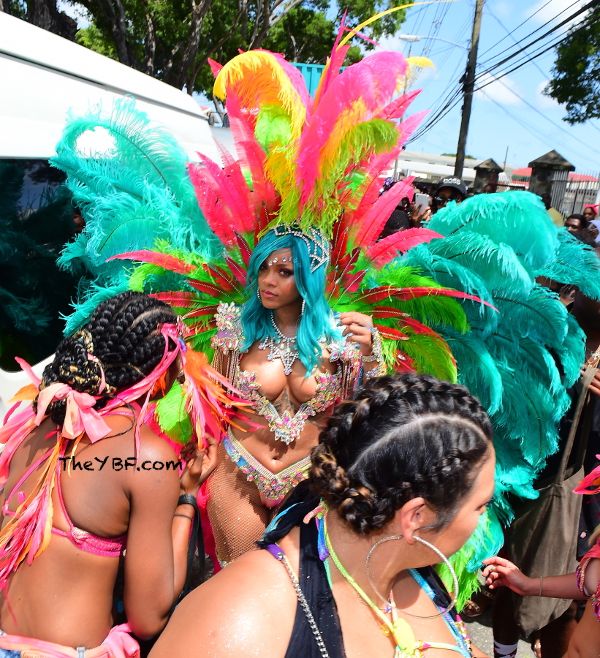 As she does almost every year, Rihanna jetted to her homeland to get it in with her family and friends. And, of course, she got all dressed up in jaw dropping festive gear.
The Bajan babe rocked a custom designed costume by Lauren Austin for Aura Experience. She paired her iridescent costume with crystal Kerin Rose Goldfishnet tights and PUMA sneakers. The "Work" singer topped her look off with teal wiggery, serving up a mermaid vibe.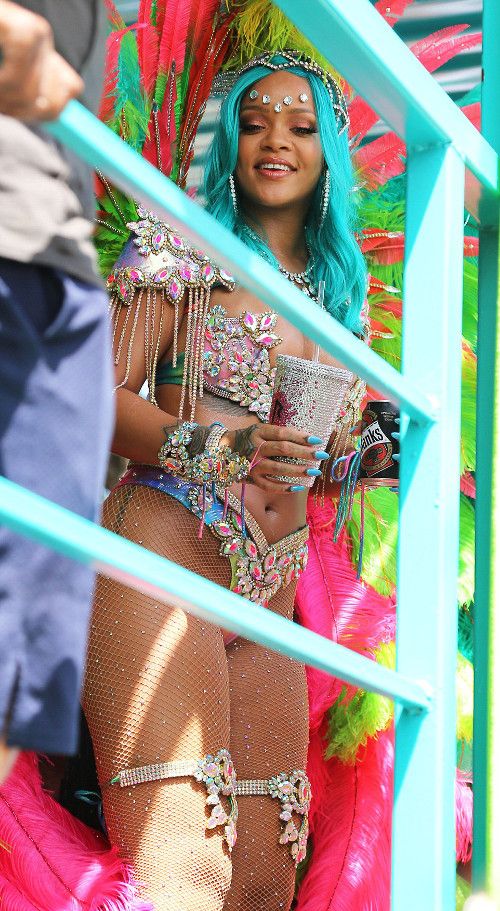 And yes, she had her bedazzled cup with her initial on deck.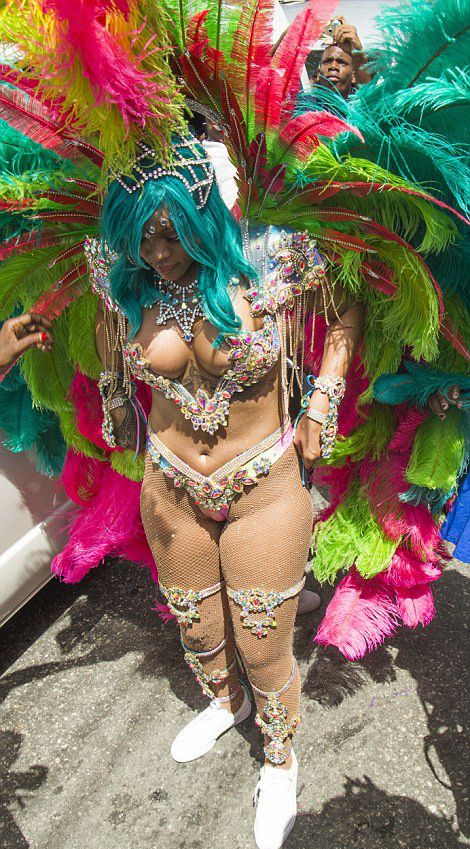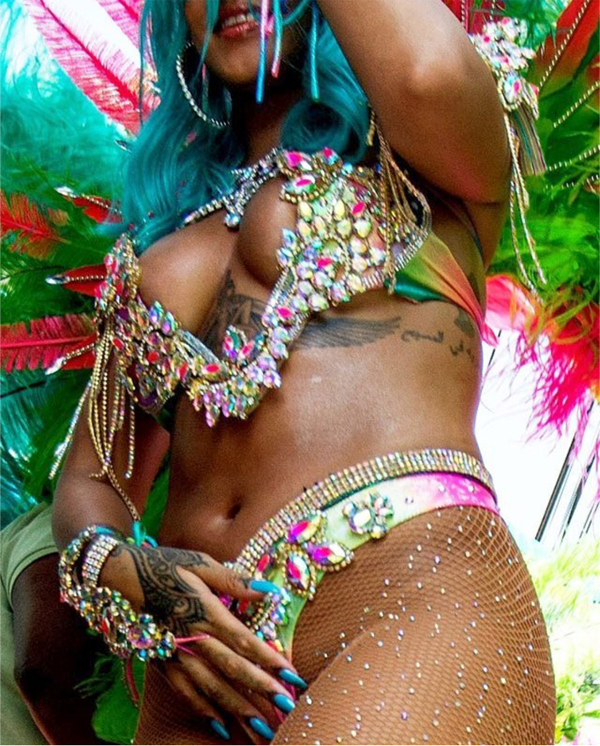 Thick Rih Rih is looking A1.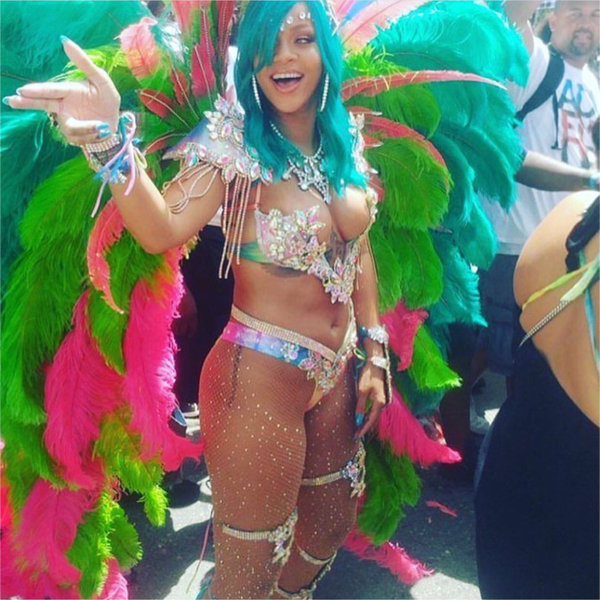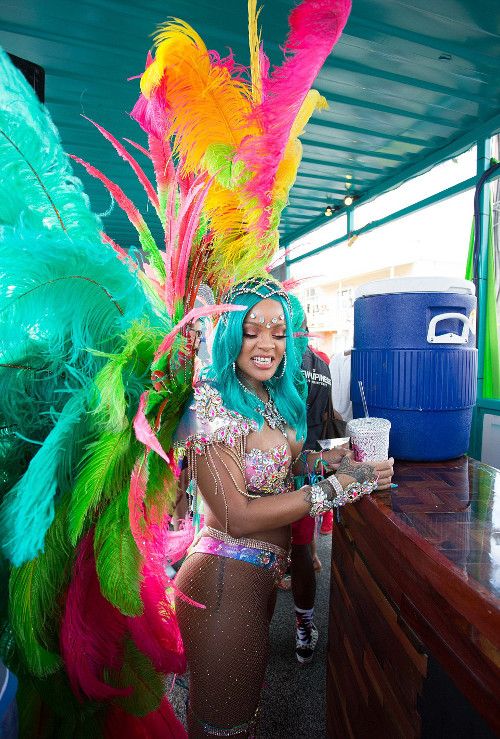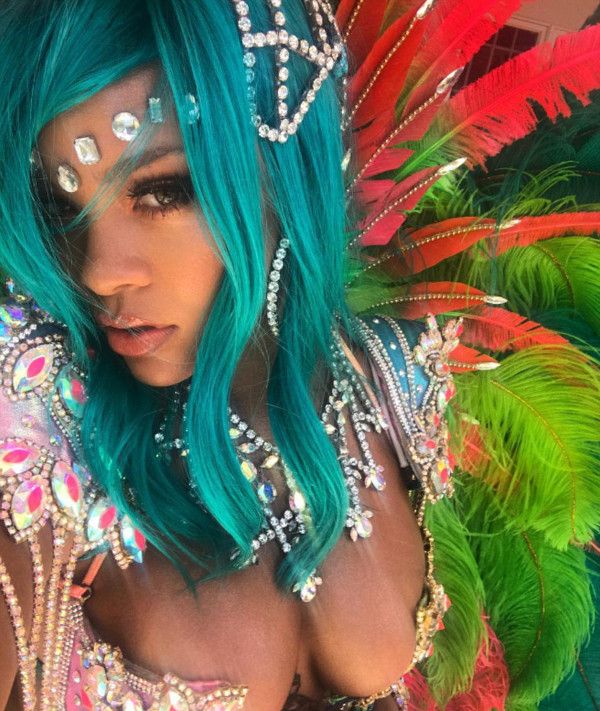 And ex-boyfriend Chris Brown likes it: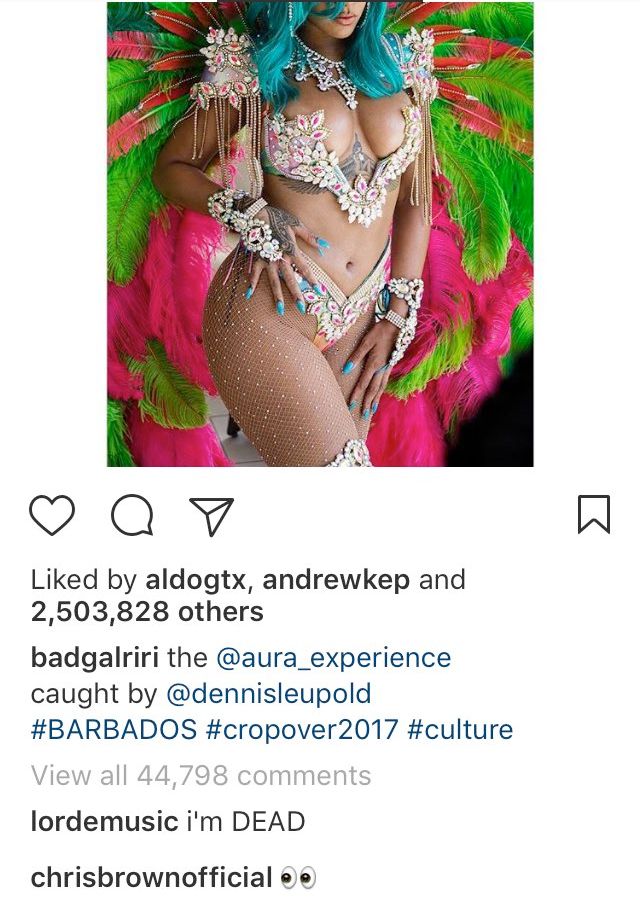 Hmph.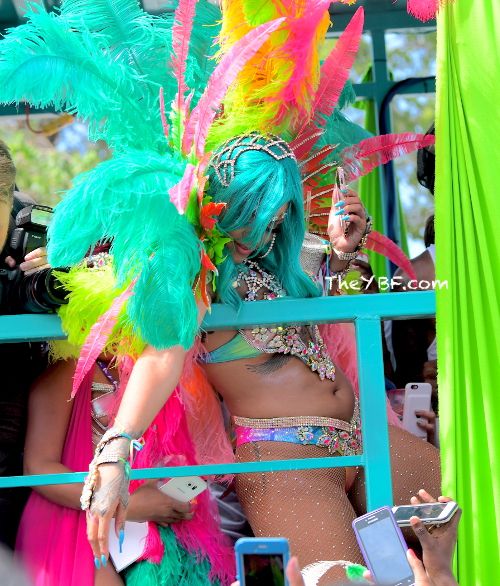 Maybe she was greeting a fan?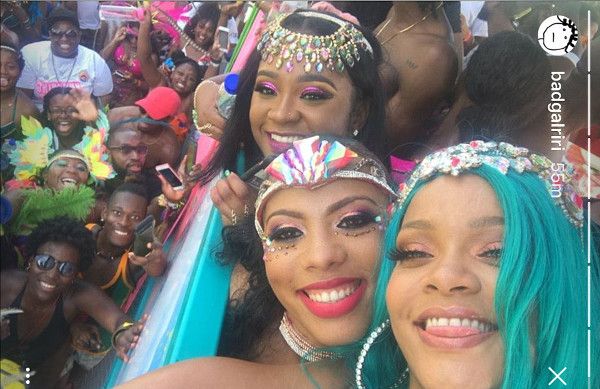 Rih's hairstylist Yusef was in the mix to party with his "Crop Over Queen."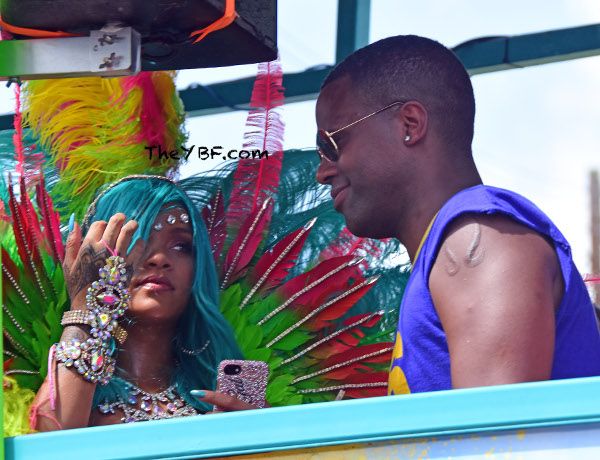 "EXTRA" correspondent AJ Calloway was also in the mix to soak up the Calypso music and fun times. Check it:
Look who else was there...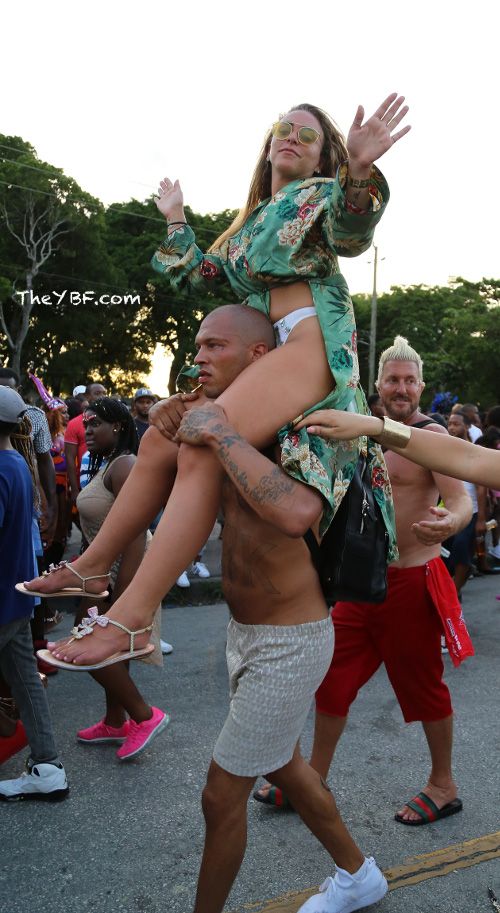 F*ck boi Model Jeremy Meeks, who's still legally married, and his girlfriend/Topshop heiress Chloe Green are still joined at the hip. Since filing separation papers, the former convict has been all over with his new chick.
As you all know, his estranged wife Melissa Meeks was blindsided by Prison Bae's new relationship. When he was first caught locking lips with Chloe in Turkey, she thought he was away on a business trip. Hmph.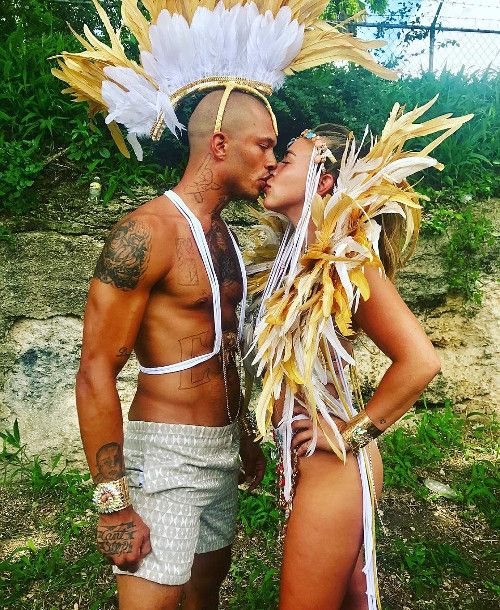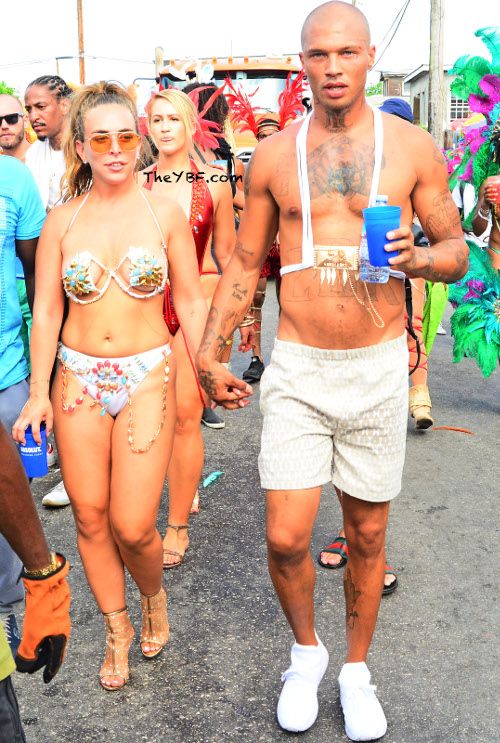 How long do y'all predict this will last?
Kadooment Day regulars Jourdan Dunn and Lewis Hamilton were also in the mix for the fun.
Photos: MEGA/Splash/Rihanna's IG