Antonio Brown just welcomed his fifth baby into the world, and third with girlfriend ChelsieKyriss.  And the pics of the dancing king and NFL king on newborn baby duty are super cute.  Get it inside, plus rapper Beanie Sigel's brand new bundle of joy...
Just a few months ago, Antonio Brown was no longer in the news for competing on "DWTS," but the Pittsburgh Steelers star was getting dragged by his side chick turned main chick Jena Frumes for leaving her for his (then pregnant) main chick Chelsie Kyriss.
This was all just after Chelsie made her pregnancy announcement and even blasted Antonio for leaving "his obligation to their family" to frolic round with Jena.  Chelsie made a public message saying they'd been together for 6 years and she was tired of people "spreading the wrong information."
When AB actually went back to Chelsie, whom he also shares sons Autonomy and Ali with, all hell broke loose on social media with Jenna throwing all types of shots.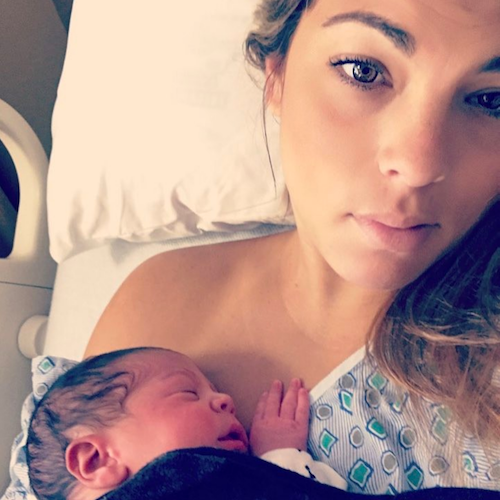 But now, it's all joy as Antonio and Chelsie just welcomed their brand new baby boy Apollo Brown a few days ago!
By the way, it's not just Antonio's fifth baby overall, it's Chelsie's fifth too. She has two kids named Kellen and Brooklyn from a previous relationship.
And if you're wondering if AB can afford having his own football team of kids, it definitely appears so.
Earlier this year, the star NFLer signed a major 4-year deal with the Steelers. He's set to make $18.5 million in the first three years of the contract and $12.5 million in the fourth. The lucrative deal also includes a $19.0 million signing bonus. Sheesh.
He also just copped his 9-year-old son Antonio Jr. a Rolex.
Must.Be.Nice.
Get into the super precious pics right after Apollo was born:
And little Apollo has been getting all the love from his big brothers:
Antonio has been bringing his kids to work this summer at training camp and around Pittsburgh:
As for whether AB's going to put a ring on it, he recently told his QB Ben Roethlisberger he's still waiting. On what....who knows.
"Off the field, he's always pushing the marriage card on me, wondering when my date is coming," Brown said. "We have a great relationship. He makes jokes about my kids. My girlfriend and his wife are pretty cool. On marriage, I tell him, 'Not too fast, I've got to grow into it.'"
Oh.
In other baby news: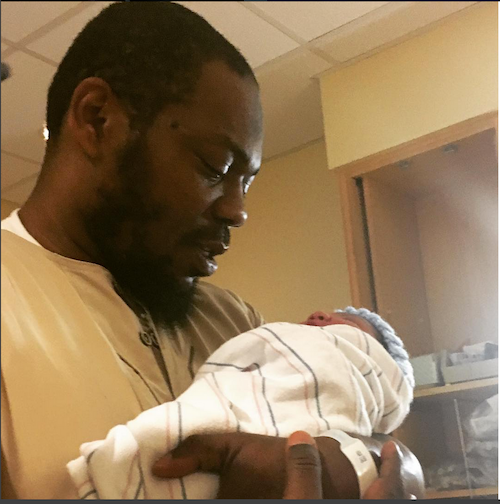 Congrats Beanie Sigel! The rapper and his wife just welcomed a baby boy named Abdul Quddus ibn Sabri, who is hands down Beans' spitting image. He even posted up side-by-side baby pics to prove it:
The little cutie weighed in at 8lb's 2 oz's.  Sweet!
Photos: Instagram