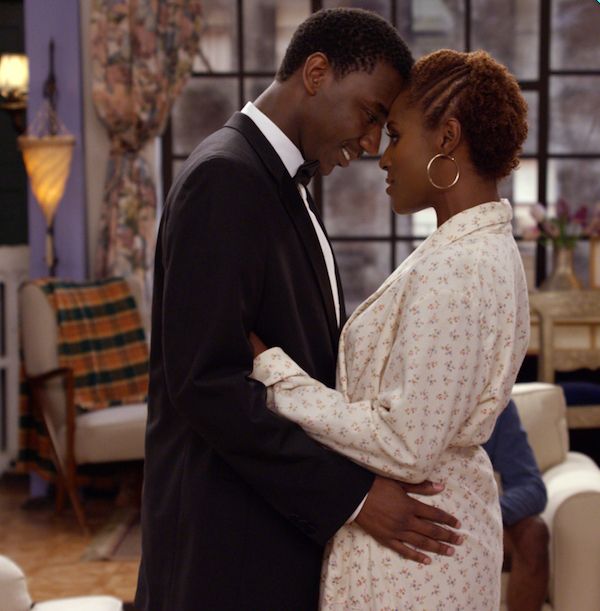 Remember when folks wanted 'Friends' to get even an ounce of diversity in their cast?  Yeah, well, leave it to Jay Z to remix the hit sitcom with every fresh black face out right now.  Get into his "Moonlight" video inside...
The newest visual accompanying Jay's 4:44 album, "Moonlight" (directed by Alan Yang) is exactly what a black "Friends" would have been.  In what could be a mash up of "Insecure" "ATL" and "The Carmichael Show," Hov taps YBF stars Issa Rae, Jerrod Carmichael, Tiffany Haddish and more to play Rachel, Chandler and the crew.
It's kinda genius actually.
The lineup in order of appearance:
Joey - LIL REL HOWERY Chandler - LAKEITH STANFIELD Ross - JERROD CARMICHAEL Rachel - ISSA RAE Phoebe - TIFFANY HADDISH Monica - TESSA HOWARD Hannibal Burress – HIMSELF
Get into the video below:
Click HERE if you're on mobile.
Speaking of Jay, he and Nas will be starring in A&E's "Biggie: The Life of Notorious B.I.G."  The documentary premieres on Monday, September 4 at 8PM ET/PT.  Check out the first promo below: