The Weeknd graces the cover of Harper's Bazaar's September 2017 issue. Inside, he talks about how he keeps his mystique. Meanwhile, Russell Simmons is acting up on Instagram and he's embarrassing his daughter, Aoki Lee Simmons. Everything inside..
The Weeknd loves to keep a low profile. But, he'll pop up on a magazine cover from time to time.
The Starboy is gracing the cover of Harper's Bazaar's September 2017 issue (alongside models Adriana Lima and Irina Shayk) to celebrate its 150 anniversary. It's the publication's special ICONS issue that highlights music and fashion stars, and he obviously made the cut.
When it comes to his personal life, The Weeknd isn't eager to share every waking moment of his life with his fans."I'm not in a rush to let people know everything about me. Mystery is always great," he said. Hmm…we a know a few celebs who should consider that method.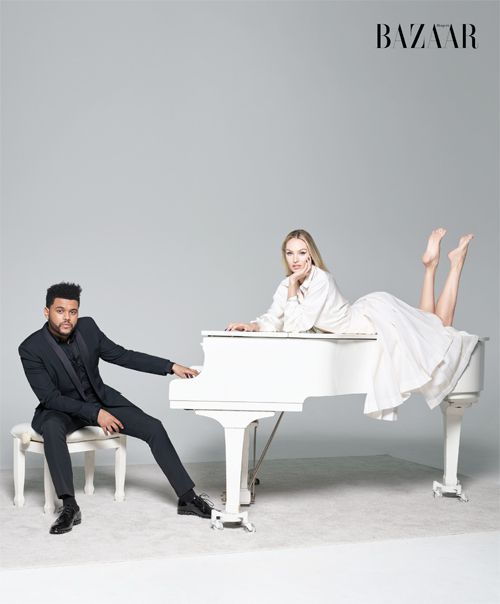 The Canadian singer, rocking a Saint Laurent suit, doesn't feel any pressure letting millions of people into his word.
"Luckily, the only thing the world demands of me is music," he said. "I don't have to give them anything else for the rest of my life."
There were a few other YBFers who made Bazaar's ICON list, including legendary singer Dionne Warwick (in her own clothing and accessories), rapper Travis Scott (rocking Yeezy, Givenchy and Saint Laurent), and model Joan Smalls (posing it up in Dior):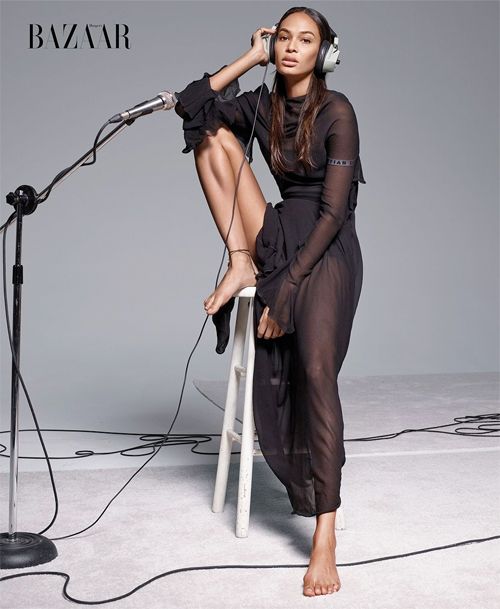 Speaking of models...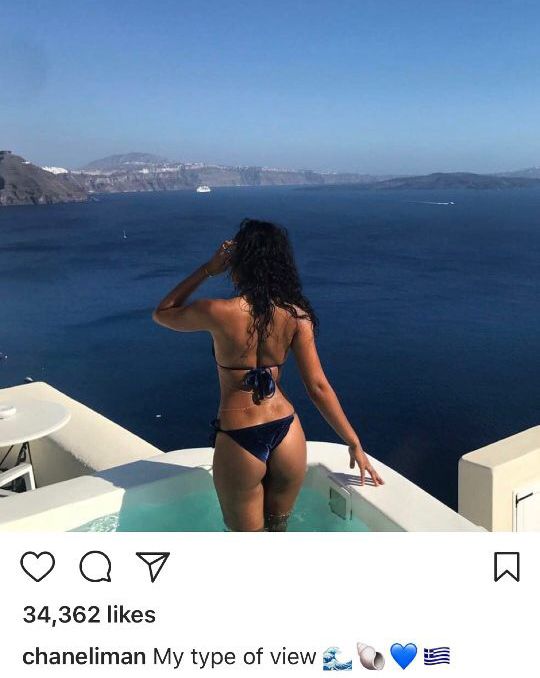 We all know by now Russell Simmons has a THING for models. And he certainly has a type.  That's never been a secret.
He's also not afraid to shoot his shot whenever he can…even on social media where his teenage daughters can keep up with his activity.
Model Chanel Iman, who's currently dating NFL player Sterling Shepard, posted up a backshot in a bikini looking out into the ocean while on a yacht with the caption,"My type of view."
Well, Uncle Russ hopped in the comments and responded, "Mine too lol Hey channel." Spelled her name all wrong. Ha!
His daughter Aoki Lee Simmons came across his comment and was not feeling it. Peep their funny exchange below:


Lordt. Somebody take Unle Russ' phone! 
Photos: Brigitte Lacombe via Harper's Bazaar