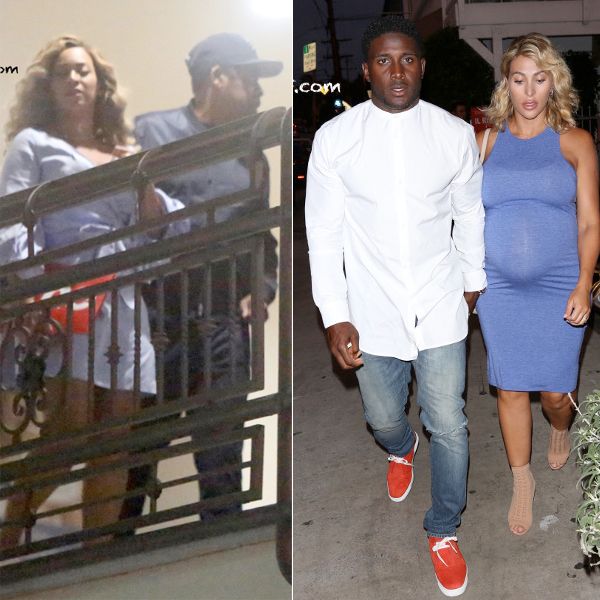 The Carters and the Bushes are doing date night! Peep their pics inside…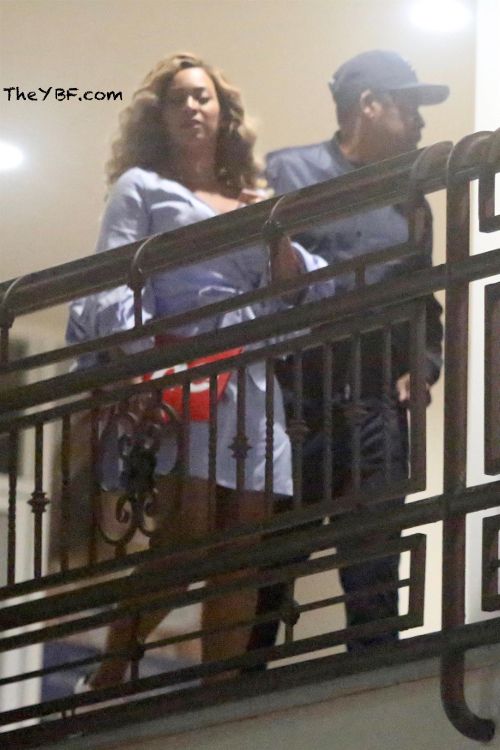 Life with newborn twins and a 5-year-old can get hectic. So, getting in some alone time with bae is important.
Last night, Beyonce and Jay Z got in some quality time with a romantic dinner at Sushi Park in a mini-mall on the Sunset Strip in West Hollywood. And why is Bey looking so damn amazing? So unfair.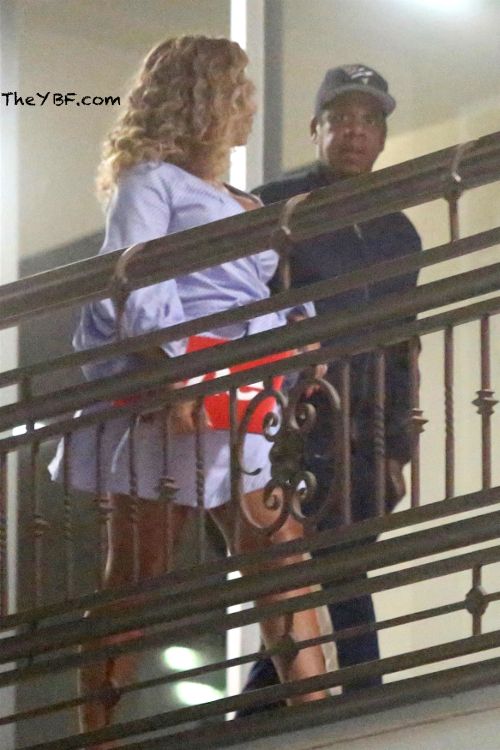 The power couple, who welcomed twins Sir and Rumi in June, was all wrapped up in love with Hov putting his hand on Bey's back as they left the restaurant.
There were a few folks inside the restaurant that spotted the Carters and dished what their night entailed.
"They appeared to be very happy and full of smiles," the source told E! News. "They were both in a great mood."
It's clear the Carters are making it a point to go out on dates. It's easy to get caught up with the kids and spend less time with your spouse. Six nannies don't hurt either.
By the way, we hear Bey MIGHT be taking a page out of her husband's business book. According to Bloomberg News, the Mrs. is interested in "mulling an investment" the Houston Rockets, her hometown team.  Queen behavior.
Another couple doing date night...
NFL free agent Reggie Bush took his pregnant wife Lilit Avagyan, who's expecting with baby #3, out for a romantic dinner last night. The couple was spotted trekking through the streets of L.A. after dining on some Italian eats.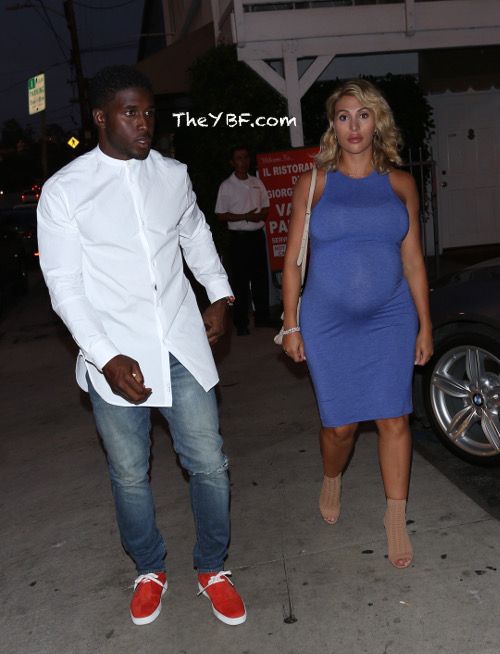 Lilt is bumping along and still rocking heels. We see you girl.
It's unclear where Reggie will end up in the NFL this year since he said he doesn't want to retire yet. He may have to though because he totally bombed on the field last year.
And we still don't know if Reggie is the biological father of that girl Monique's baby.
Chile...
Photos: Backgrid/Splash