Hovie's home!  The house that Jay built was on fire Friday night as Sean "Jay-Z" Carter kicked off the first night of 8 concerts he's performing to celebrate the official opening of the brand new Brooklyn Barclays Center. 
Check out his wife Beyonce in the crowd, the new verse he debuted saluting his team the Brooklyn Nets, and the BIGGIE hologram he surprised the crowd with...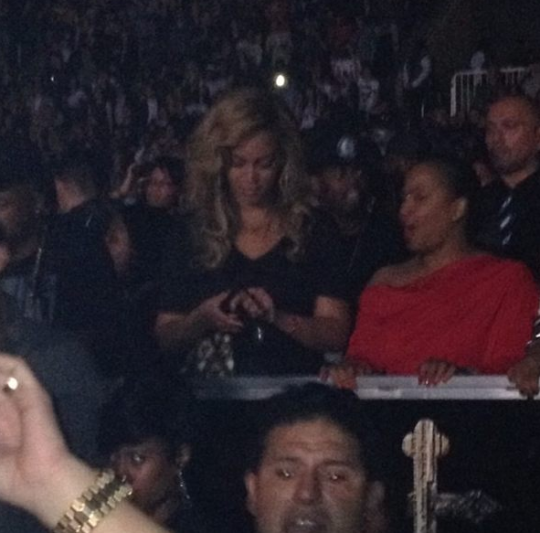 In a house packed with 20,000+ folks, Hov gave a memorable concert as he helped the Barclays Center--the arena that he helped executives and developers bring together in his hometown--make its official public debut.
His wife Beyonce was there dancing it up in the crowd, as he opened with "Where I'm From," off his In My Lifetime Vol. 1 album.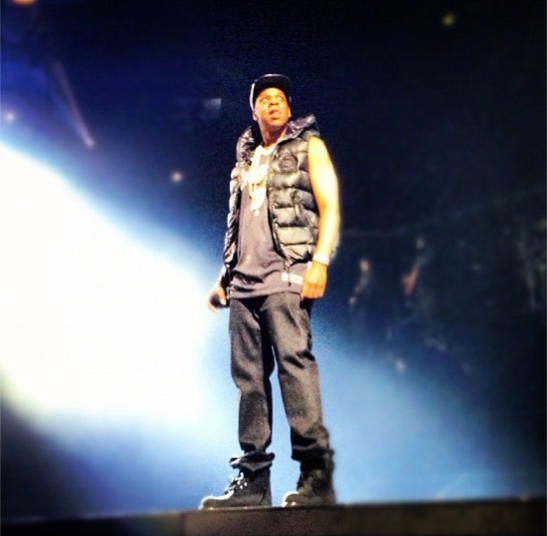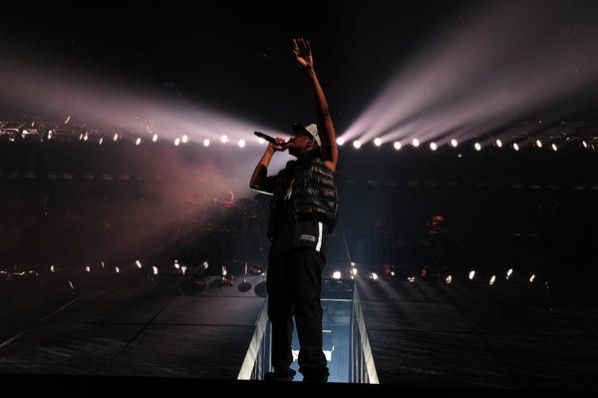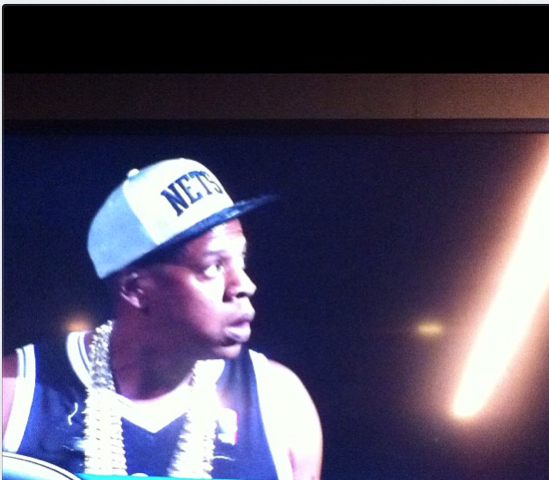 Jay was styled in several looks by the fabulous June Ambrose.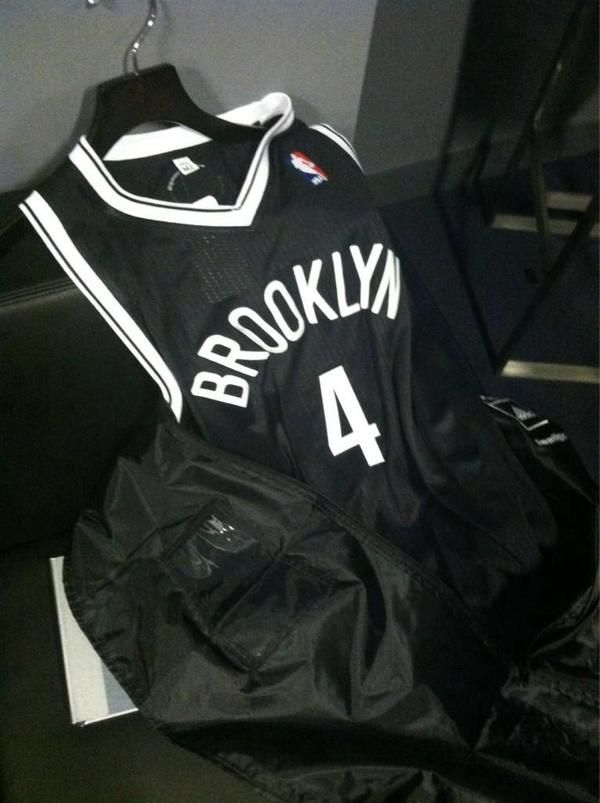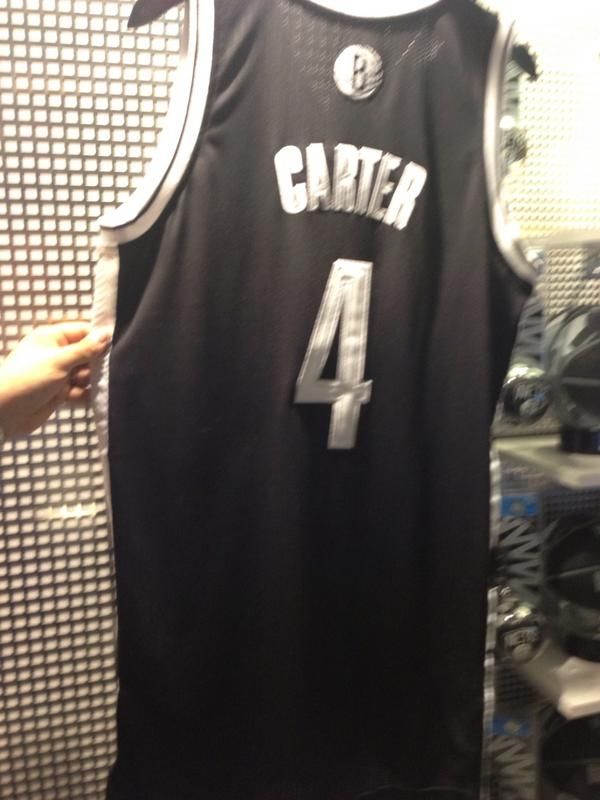 He rocked the $299 limited edition Brooklyn Nets 'Carter' Jersey.  With his fave number 4, of course.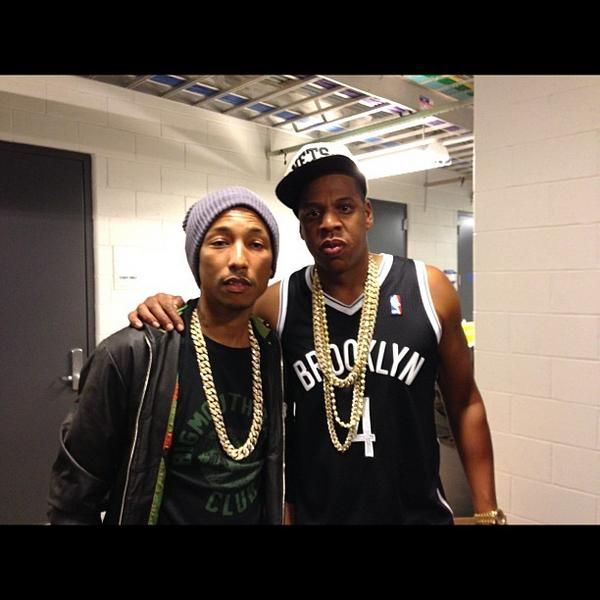 Pharrell, as well as Big Daddy Kane (not pictured), popped up.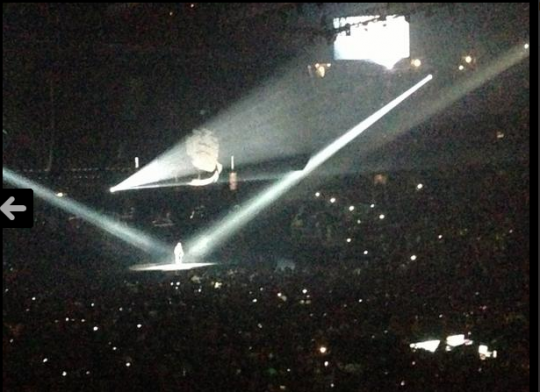 And the crowd got a huge surprise as he whipped out a Hologram of Notorious B.I.G.  Clearly this is going to be a trend now.
And finally, check out this new verse Jay spit at the concert tonight to give a preview of something new to come:
"This is Rich Porter, part two/You can stunt like that when you rich before your debut/Money and the murder, rapper or the trapper…either way I'm gon' serve you/Shooters on my team.../No really, I got shooters on my team/Juan or Deron, how you ni**as want it? Pick a arm/They call me Lucky Lefty/Ball so hard I don't respect the fu***ng referees."
Welcome to Jay's house.
Photos via Twitter