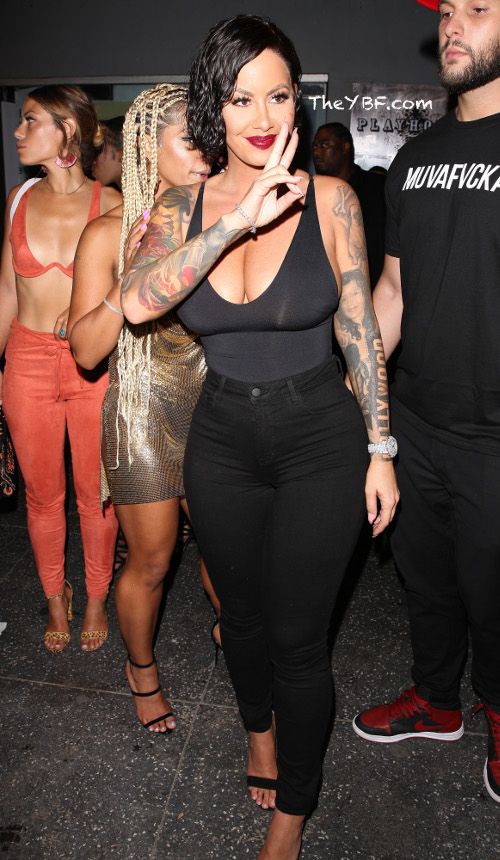 MUVA needs your help. Amber Rose is thinking about having her breast reduced and she needs some advice. Can you give her some? More inside…
Amber Rose caught heat last week when fellow Philly native Torrei Hart responded to her comment about there not being "traditionally beautiful" people in the city she grew up in.
Nothing a quick apology couldn't fix because Amber seems to crave the attention, whether good or bad.
To keep her mind off all of the drama, the "How To Be A Bad B*tch" author, rocking a cropped brunette wig, linked up with her bestie Paloma Ford (Nick Young's ex-girl) to party it up at Playhouse in Hollywood.
Photogs caught up with Amber as she left the club where she tried to explain what she meant during the "Drink Champs" podcast. "I never said anyone was ugly!," she told the paps.
Check it: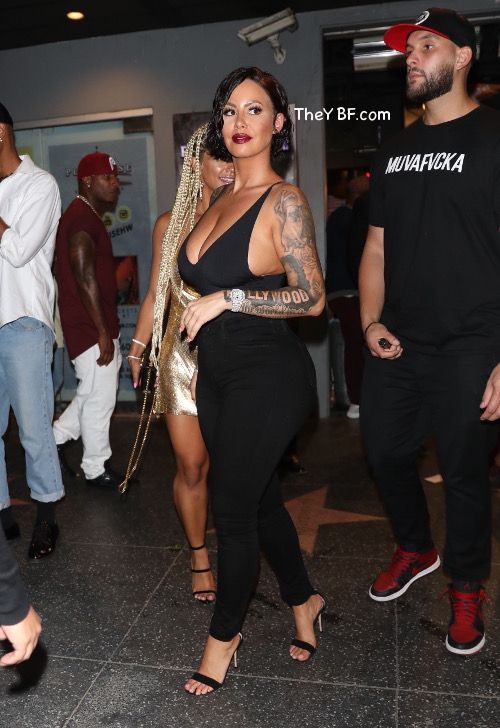 After peeping a few pics of herself on the L.A. scene, Amber posted up a shot on Instagram that showed off her ample lady lumps. In the caption, the mom-of-one opened up about wanting to have breast reduction surgery because her boobs make her back hurt and she can't wear all of the cute tops without a huge bra.
She sought out advice from her fans writing:
Meanwhile...
Amber's homie Paloma Ford obviously had a good time for their girls night out. 
Photos: Splash