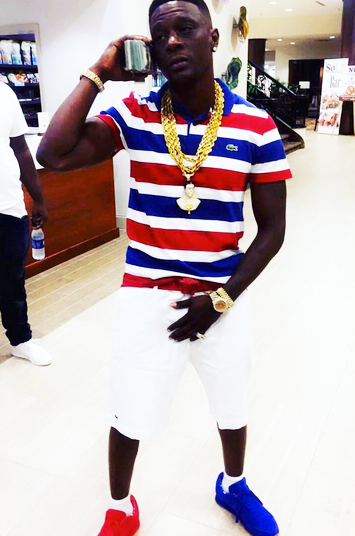 Lil Boosie just discovered he has a snake in his inner circle. Allegedly. Get the deets on his brother supposedly stealing over $300,000 from him, plus find out how Mariah Carey's bodyguard went straight "Deebo" on a dude backstage at concert inside...
Who needs enemies with family like this?
Lil Boosie noticed a huge amount of money missing from his bank account, and it turns out, his brother is allegedly behind it all.
The Baton Rouge rapper reportedly tipped off the cops that his bank account had been hacked with a cool $361,000 missing. He noticed a bunch of transactions that he didn't make on his Capital One statement.
Come to find out…Boosie's brother, Taquari Hatch, is allegedly the culprit. TMZ got their hands on the police report that says Taquari made more than a dozen wire transfers to different people who would in turn give him cash. One transfer was as much as $80,000. Ummm…did he not think Boosie wouldn't notice?
So here's how he got caught. While Taquari was talking to Capital One's customer service posing as his brother, he mentioned having a wife, which Boosie does not have. That put the fraud apartment on alert and then he was caught.
Boosie's brother was arrested last week on fraud and identity theft charges.
By the way, that's a recent picture of Boosie above. He clearly doesn't care what Jay Z has to say about the "money phone."
In other news...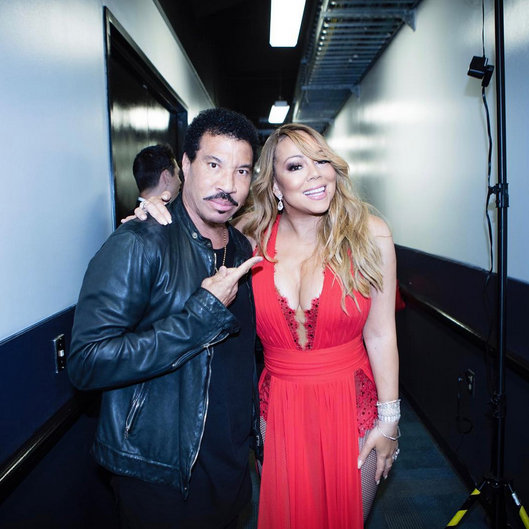 Mariah Carey's bodyguard went straight "Deebo" on a man backstage when he thought he was going to harm the singer. But, it turns out, the man could possibly be a credentialed journalist.
James Pablo (the alleged journalist), said he was backstage at Mariah and Lionel Richie's show at San Diego State's Viegas Arena gearing up to interview MiMi on Thursday.
He said he walked up to Mariah and requested a picture, which she obliged. As he went to take the selfie, he said one of her bodyguards grabbed him by the lanyard around his neck and literally dragged him outside. Yikes. See his injury here.
James flagged down cops outside, filed a police report and said he wanted to press charges.
However, folks in MiMi's camp tell TMZ that James is not a credentialed journalist. He's an obsessed fan who snuck backstage with a fake media badge. The bodyguard said he was just doing his job. When he saw the man grab Mariah's dress he thought he was going to attack her so he sprung into action.
Damn homie.
Photo: Boosie's IG/Lionel's IG