Torrei Hart had to check fellow Philly native Amber Rose after comments she made about her struggle of being blessed with beauty around people who weren't "traditionally attractive" while growing up in Philly. Find out what Torrei said and get Amber's apology inside…
Some comments Amber Rose made about Philly girls has fellow Philly chick Torrei Hart on fire.
So, let's go back a bit to find out what has Torrei on "ready."
During the "Drink Champs" podcast with N.O.R.E. earlier this month, the "How To Be A Bad B*tch" author was talking about the hardships she faced growing up in South Philly. She said girls gave her a hard time because she grew up in a neighborhood where people aren't "traditionally attractive" and she was blessed with beauty. She felt being beautiful was a blessing and a curse growing up around less attractive people.
Check it at the 2:20 mark:
Torrei Hart, Kevin Hart's ex-wife, is from Philly and had plenty to say to address Amber's comments. First, she threw some shade, asking if Amber is comparing herself to other Philly girls before or after having surgery enhancements. Yikes.
Torrei went on to call Amber irresponsible for her "twisted" comments since so many young girls look up to her and they believe everything that comes out of her mouth. She said her comments could have made a negative impact on a young girl living in Philly with self-esteem issues.
Hear her full response below: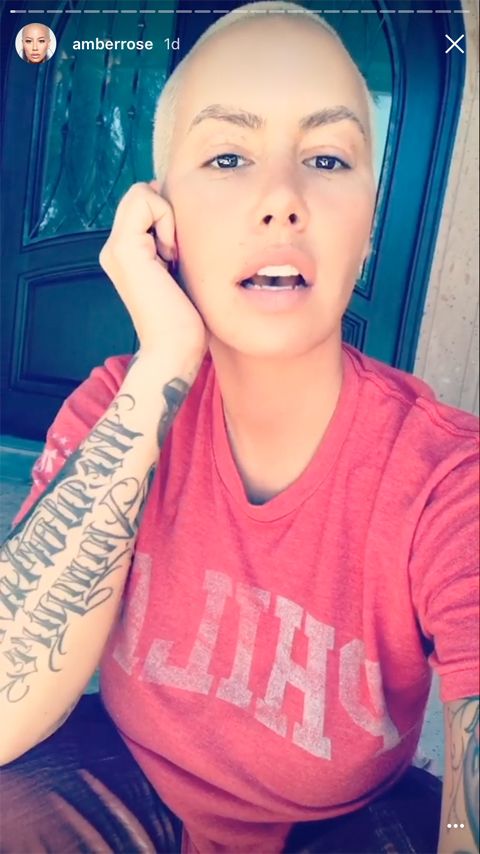 Soon after, Amber hopped on Instagram Stories to respond to the backlash. She said her words were taken out of context and it made her cringe watching the interview again. She said she sees beauty in everyone and never meant to hurt anyone's feelings.
Are you buying Amber's apology?
EXTRAS:
1. Donald Trump FIRES Chief Of Staff Reince Priebus. STORY
Photos: Torrei's IG/Amber's IG