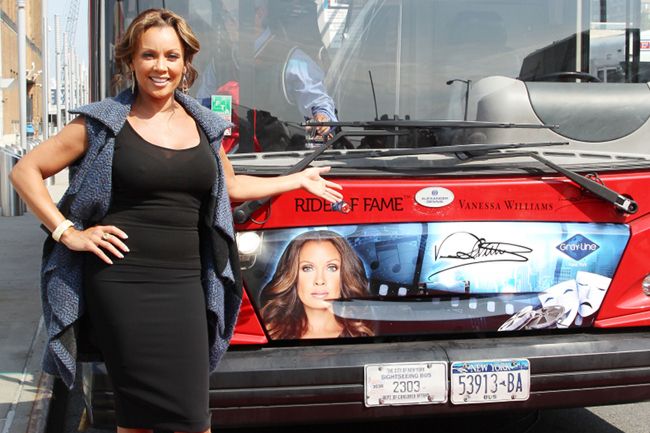 Actress Vanessa Williams keeps herself a hot starring role on tv.  She's got another sexy role on ABC, and she's even got a new honor where New York visitors can get a ride on the ridiculously fab chick.
Pics and deets inside...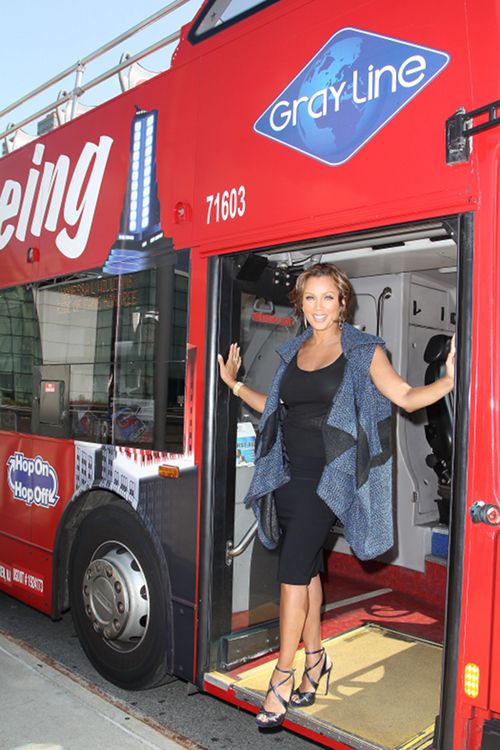 Everyone climb aboard the still sexy Vanessa Williams! On her new sightseeing bus that is.
Yesterday, Gray Line New York sightseeing and tourism company inducted award-winning actress and singer Vanessa Williams into its Ride of Fame™ campaign. Vanessa unveiled the custom decal featuring--herself-- on the front of one of Gray Line New York's iconic double-decker buses.
And can we just discuss how FAB the 49-year-old still is after almost 3 decades in this business?  WORK.
'Nessa joins past honorees Liza Minnelli, Whoopi Goldberg, Cyndi Lauper and tons more.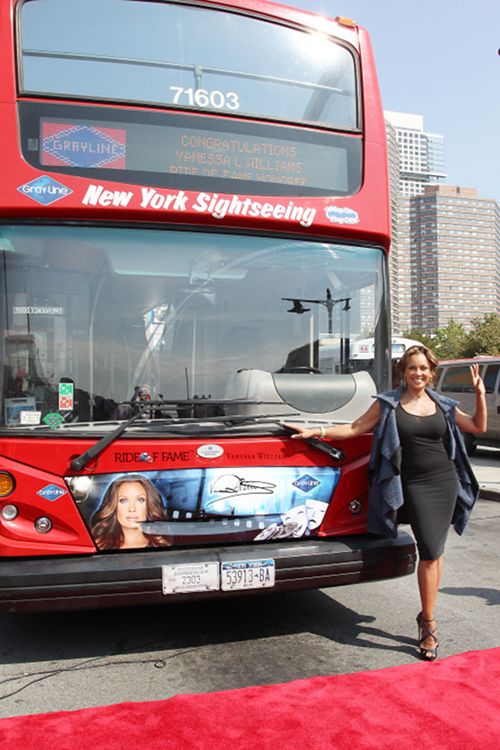 Gorge.  You can catch her starring in her newest sexy suspenseful ABC show "666 Park Avenue" premiering Sunday at 10p ET.  We'll be watching....
The Randomness:
1.  LL Cool J is mourning the loss of his father.   STORY
2.  Sheree Whitfield has a new job!  She nabbed a role in Scary Movie 5...and even has a fight scene with VH1's Big Ange! STORY
Pics: Kristina Bumphrey