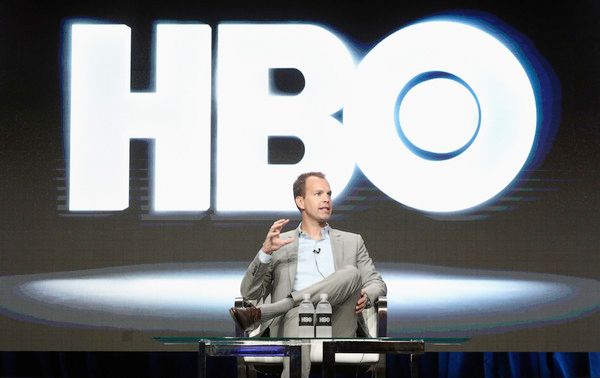 So, HBO is trying to defend that "Confederate" show that will chronicle an alternative society where slavery of black people is legal. Find out how the network's programming president Casey Bloys tried to defend it inside…
Last week, HBO announced a new series about an alternative society where slavery was never abolished is coming down the pipeline. "Game of Thrones" producers, David Benioff and D.B. Weiss (two white producers), are behind the project titled "Confederate." By the way, they're working with two non-white producers, Nichelle Tramble Spellman ("The Good Wife") and Malcolm Spellman ("Empire").
The series will show an alternative future where the South wins the Civil War and slavery remained legal.
As expected, the new show announcement was met with backlash where folks started questioning, 'WHY is this necessary?' Us included.
Now, HBO is in defense mode trying to justify why this show is needed, or at least what their "real intentions" are for the series.
During HBO's TCA executive session, president of programming Casey Bloys placed the blame on the way the show was announced, calling the decision to issue a press release "misguided," according to Deadline. He feels like the project could be better explained through one-on-one interviews, so the creators could give all of the intricate details about the show, verses a summed up synopsis.
"If I could do it over again, our mistake — HBO's mistake, not the producers' — was thinking that we would be able to announce an idea that was so sensitive and require so much care in a press release," Bloys said.
Apparently, slavery being legal in the post-Civil War alternative future isn't want you think it's going to be. He continued,
"The producers have said they're not looking to do Gone With the Wind 2017," he said."It's not whips and plantations. It's what they imagine a modern-day institution of slavery would look like."
At the end of the day, slavery is slavery, regardless if they're using whips and putting black people on plantations…it's still SLAVERY. The network will be showing a whole group of people at the mercy of another group of people simply because of the color of their skin. Why would we want to see that? Well, we know why SOME would want to see it. This show just needs to disappear because it seems it will be doing more harm than good.
We're SO curious to find out which YBF celebs decided to star on this tranwreck of a show.
Are you here for the HBO's weak excuse as for why the "Confederate" show is neccessary? Sound off in the comments.
Photo: Getty