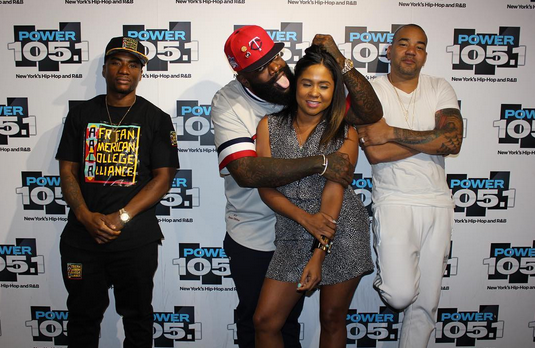 Rick Ross served a sexist response as to why he hasn't signed any female rappers to his MMG label. Hear what he said, plus peep Gilbert Arenas on his f*** boi steez bashing Lupita Nyong'o inside…
Rick Ross has built his own empire with a successful roster on his Maybach Music Group record label. With all of his success, there's not one female rapper on the roster.
The Rather You Than Me rapper sat down with Power 105's "The Breakfast Club" to explain why he hasn't signed any female rappers. And his response is sexist as hell.
Rozay said he hasn't signed a female rapper because he feels like he would be more interested in getting between her legs than furthering her career and that's bad for business.
"You know, I never did it because I always thought that like I would end up f*cking the female rapper, f*cking the business up I'm so focused on my business. I just have to be honest with you. You know, she looking good and I'm spending so much money on the photoshoots. I gotta f*ck a couple times."
UGH!
Charlamagne found it funny, while Angela Yee turned the conversation to if he had signed a 17-year-old female rapper that he would look at as his protégé.
"I mean, most definitely," he responded. "If she was a youngster that I felt she was bringing something to the table that dope, you know what I'm saying… just like it's a female artist that I've watched her whole life in the same position was Brianna [Perry] in Miami."
The MMG honcho has worked with raptress Trina in the past and revealed he never tried to get at her because she used to mess with one of his homies.
Check it at the 8:45 mark below:
In f*** boi news...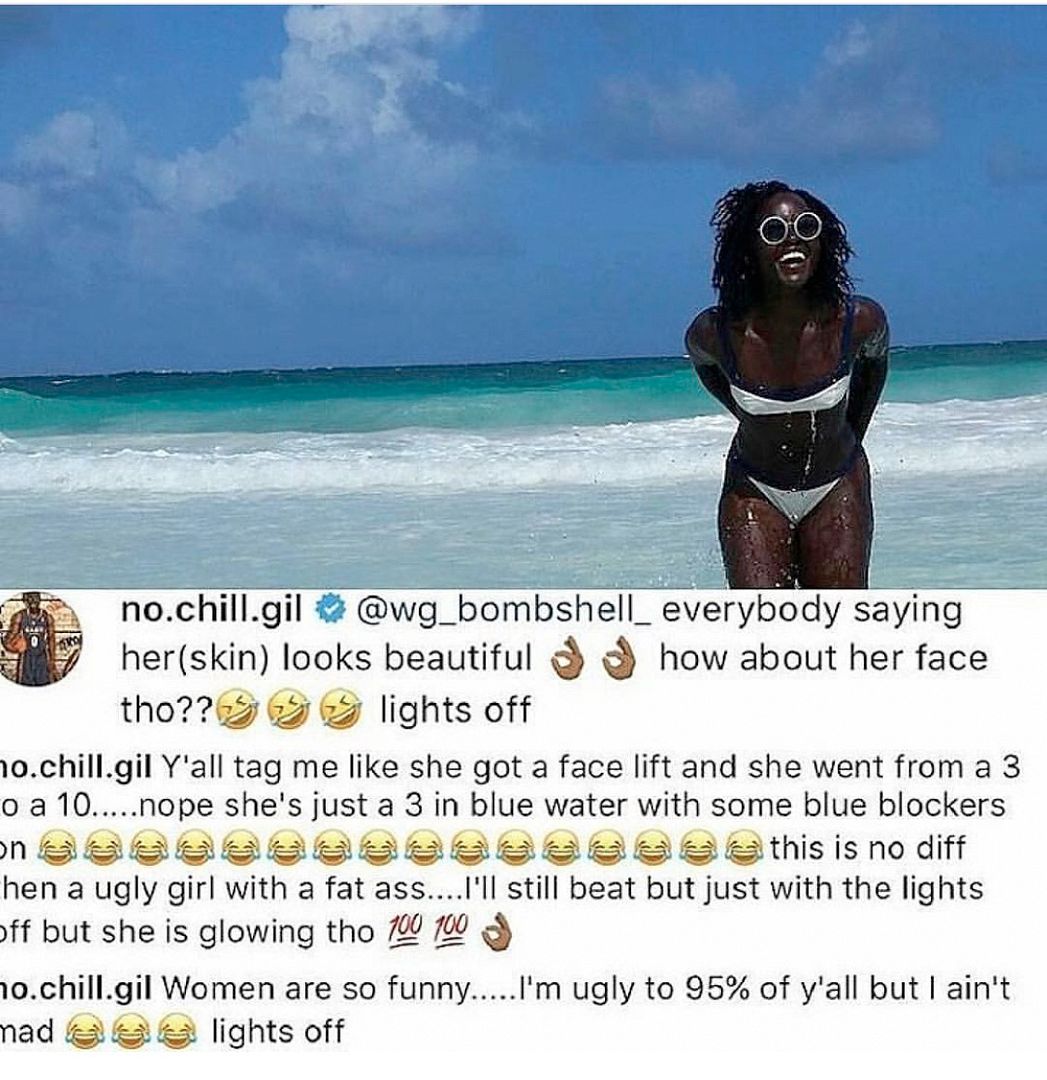 The more former NBA star Gilbert Arenas talks, the more self hate we notice.
He has once again berated Lupita Nyong'o for the darkness of his skin and her physical features. This isn't the first time he came for Lupita, and probably won't be the last. SMH.
Peep his disrespectful commentary above.
Does he not realize his daughters are DARK skinned? We wonder what he says to his daughters about the color/shade of their skin. Hmph.
Photos: Envy's IG/Instagram