A man and his girlfriend claim to have been assaulted by Draymond Green and they're speaking out. Find out what they said, and see LeBron James' response to the Kyrie Irving trade rumors. Get it all inside…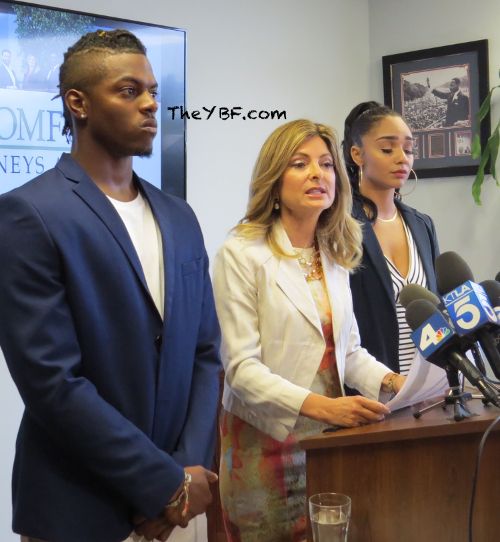 NBA baller Draymond Green has been slapped with a lawsuit after allegedly getting into a bar fight with former Michigan State Spartans football player Jermaine Edmondson.
Jermaine pulled the trigger on the new lawsuit against the Golden State Warriors player after an alleged assault that went down at a bar in East Lansing, Michigan in July 2016. And he has famed (or infamous, however you want to view her fame these days) attorney Lisa Bloom(Blac Chyna, R. Kelly accusers) by his side.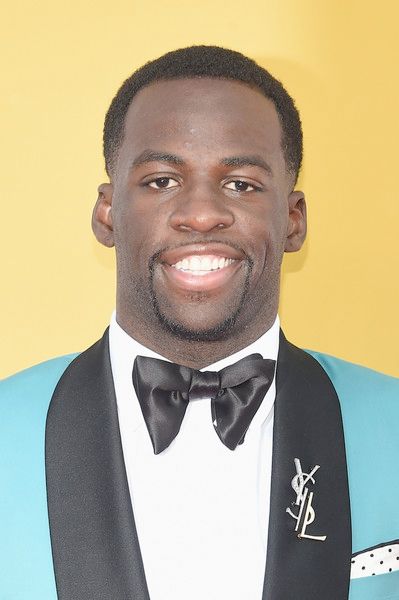 In a press conference today, Jermaine and his girlfriend Bianca Williams fought back tears while talking about the assault. Bianca was allegedly choked by one of Draymond's friends and Jermaine claims Draymond punched him in the face.
"I think about what happened with Draymond every day," he said during the conference. "I still feel his hand on my jaw."
"There are nights when I wake up crying. I don't understand why my name has turned into this joke and he gets all the credit for being a super star and standing up for women."
A mess.
Jermaine said after the attack, his name was ran through the mud and he started receiving threats from Draymond's friends, MSU students and the Warriors organization. Things got so bad, he was forced to quit the football team and he even left the university for a while because he felt unsafe.
Now, he wants Draymond to admit what he did and to clear his name of any wrongdoing. On that day in July 2016, Draymond was arrested on a misdemeanor assault and battery charge. A week later he reached a plea deal where the charge was reduced to a civil infraction and he paid $500 in fines and court fees.
Peep a clip of Jermaine and his girlfriend Bianca below:
The couple is seeking an unspecified amount of damages. Thoughts?
In other basketball news...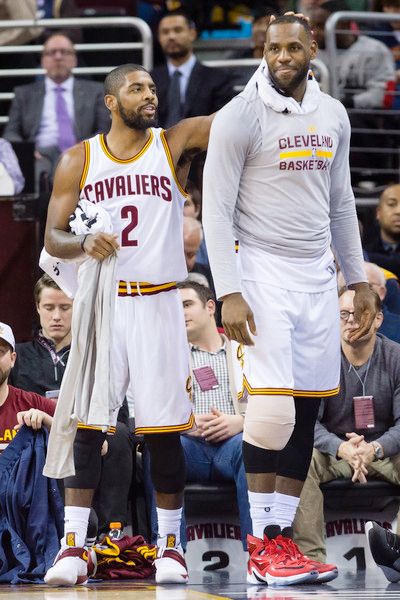 You've heard the rumors that Kyrie Irving has requested to be traded from the Cleveland Cavaliers. The reason behind it all is that he supposedly wants to go to a team where he'll be the "star" player and not play in the shadows of someone else.  Someone like LeBron James.
Shortly after, alleged sources from LeBron's camp told ESPN analyst Stephen A. Smith that King James would be "tempted to beat his a**."
Well, LeBron has addressed the rumors and he says they're FALSE. He hopped on Twitter to debunk the rumors, tweeting: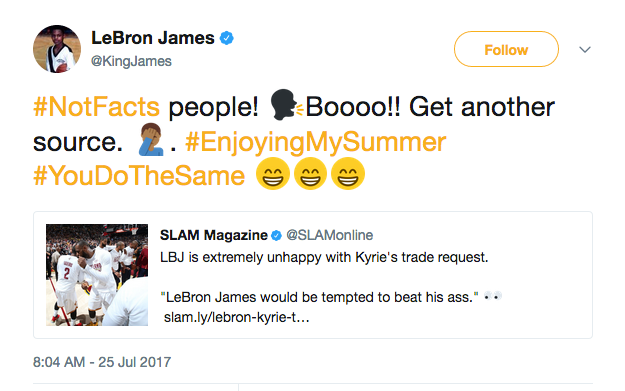 Well, there you have it.
EXTRAS:
1. Michael Vick reunites with head coach Andy Reid, serving as a coaching intern for the Kansas City Chiefs. STORY
Photos: Backgrid/Getty