Last week, Usher and R. Kelly took over the headlines and they're continuing to do so this week. And it's all a damn mess.  Get the latest on Usher's herpes lawsuit and R. Kelly's sex-cult accusations inside…
Usher's week has gone from bad to worse.
Last week, an unidentified woman pulled the trigger on a $10 million lawsuit alleging she had unprotected sex with the R&B crooner earlier this year and he made no mention of having an incurable STD. Now, ish is going all the way left.
The woman, referred to as Jane Doe in court documents (but her alleged identity has been revealed), has upped her $10 million to $20 million after an STD test confirms she has contracted herpes. Yikes!
She allegedly found out Saturday that she contracted the virus and is reportedly devastated by the news. It's said she immediately went to the doctor to get checked out after it was revealed that Usher allegedly paid another woman $1 million after supposedly giving her the herpes simplex 2 virus.
Now, she's gunning for $20 million for emotional harm, medical bills and punitive damages.
Sighs…
While this isn't a joking matter, all we keep hearing is Usher's "Let It Burn."
Another one still making headlines this week….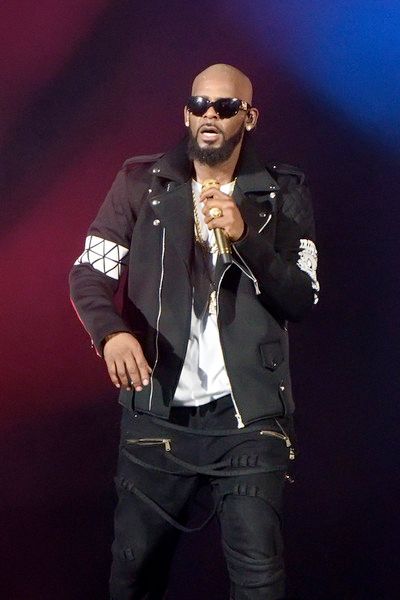 Bill Cosby had an issue with having celebrity friends in his corner when he was accused of sexual assault, but not R. Kelly.
Famed director John Singleton is caping for the Pied Piper after recent allegations came up about how he's allegedly running a sex cultof young women in his Chicago and Atlanta homes.
TMZ caught up with John to ask him about the allegations and here's what he had to say:
"No, he's not misunderstood. He has a bunch of girlfriends, a lot of people have a bunch of girlfriends."
So that's what we're calling them? Girlfriends? Ok.
"The women that he's with are adult women and they made decisions to be with him and what they are getting into. I don't see what the controversy is."
He noted that Kellz doesn't deserve the "Cosby" treatment because those are two different situations. Peep the clip below:
By the way, Kellz has lawyered up and guess who he has in his corner? Bill Cosby's former attorney, Monique Pressley, reportedly. You'll recall, Monique stepped down from representing Cosby last August.
Photo: Getty