It's the first R Rated movie to make THIS big of a splash at the box office in the last two years, and, of course, it took a bevy of YBF chicks to make that happen.  Find out how Girls Trip is killing it at the box office and beyond inside....
Girls Trip  secured the bag during its opening weekend with a $30M opening!  Not only did the flick make back its budget plus some (it was $20M), but it came it at an impressive number 2 after the blockbuster flick Dunkirk, which raked in $50.5M with a $100M budget.
The appreciatively raunchy flick also nabbed an A+ CinemaScore, which is definitely a rare occurrence for any comedy.
The last time an R-rated comedy made over $30M at the box office as Ted 2 in 2015.  Jada Pinkett Smith, Queen Latifah, Regina Hall and Tiffany Haddish clearly brought exactly what we all needed (or didn't know we needed) -- an unapologetic release that involved our girlfriends we trust, men we don't, and liquor-filled shenanigans galore.  YESSSSS.
And then there's this:
Box-office analyst Jeff Bock says there was a pent-up demand for a quality comedy, as well as for a film with black stars.

"The sad truth is, Girls Trip is the first film of the summer that caters to African-American audiences," he says. "How does that happen in this day and age? It's disappointing that mid-range hits aren't considered a priority anymore by studios, especially over the summer months."
Girls Trip producer Will Packer, who just inked a new deal with OWN, agrees saying in a recent interview:
"Hidden Figures didn't get to its number only on an African-American female audience. Get Out didn't get to its number only on an African-American horror audience. Both of those films were good films, and you had audiences who were not at all held back by the fact that African-Americans were the lead roles," he said. "It is starting to change so that we're not pigeonholed by our casting. The next barrier is the international marketplace. That will be the next domino to fall in terms of films with African-American actors truly being treated the same as other films."
Not sure why Hollywood is always so dumbfounded and shocked when black folks CONTINUE to show up at a box office opening (hello every Tyler Perry record breaking comedy & the likes).  We're convinced they simply just want to believe we don't, despite overwhelming evidence to prove the opposite.
By the way, it's safe to say "The Carmichael Show" star Tiffany Haddish is on deck to become the new Queen of Comedy.
Jada celebrated the big opening wth her cover of Haute Living in Southhampton over the weekend: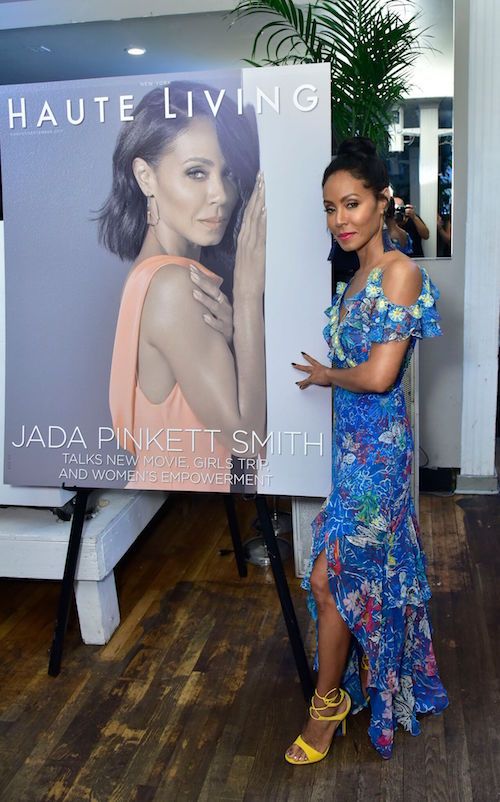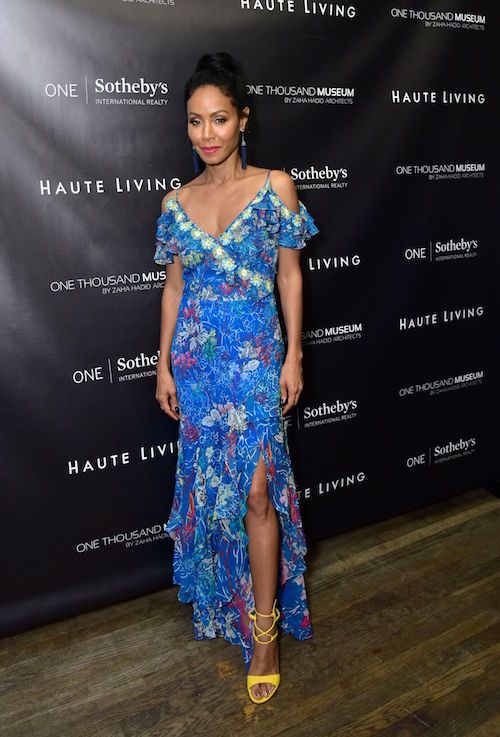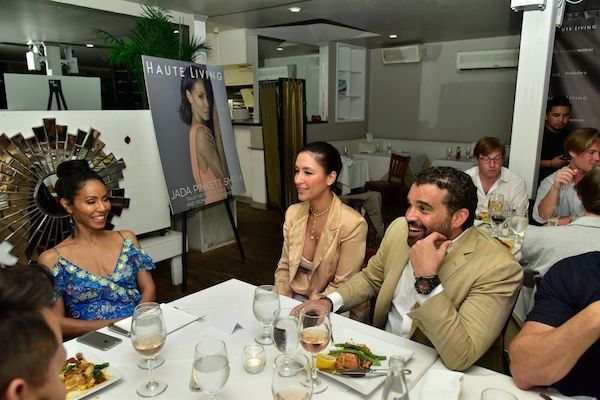 Gorge as usual.  And speaking of Jada, she cleared up those decades-long rumors about her and Will Smith's marriage while on "WWHL" recently:
"The craziest rumor? That Will and I are swingers," she said. "That's the craziest one. It's constant."

She added: "And I'm like, 'Yo, I wish!'"
Ha!
So how DOES she keep it hot with her hubby after all these years?
"I really think that Will and I just have amazing chemistry on a lot of different levels. We love to laugh together, we love to learn together, and we just love each other. We just have a good time together," she replied.

"Yeah, I guess that's the secret. Yeah, we just really like each other!"
OK girl....
Photos: Getty