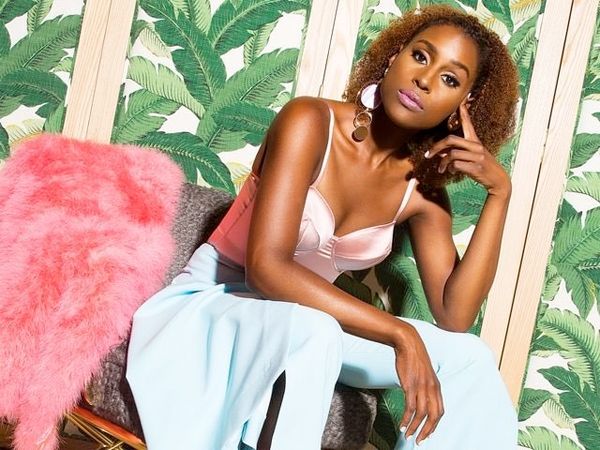 With a new season of her hit show, Issa Rae is everywhere. Inside, she chats with Cosmopolitan and Women's Wear Daily magazine about black SEX and why she will never work with a white lead character. Oh, and she slayed both spreads as well. Get it all inside…
"Insecure" is such a breath of fresh air for young, black professionals. It's funny, it's fresh and it basically tells all of the stories of our lives. We yell, we scream, cry and laugh our a**es off at Isaa and her friends on screen because we all can relate to one, if not all, characters on the show.
But what intrigues us even more is the fact that black people are sexing in a non-hypersexualized way. And they're not just showing the female body, we get a dose of some man parts as well, which NEVER happens on television. A totally naked black man on TV? A rarity.
That's just one of the reasons why this show is necessary.
In the new issue of Cosmopolitan magazine, the show's creator and star Issa Rae opens up about why she pushes boundaries when it comes to showing black characters having sex on the show.
"For HBO, we have so much license to show black people loving and f*cking," she explained. "Why wouldn't we take advantage of that? We don't get to see black lust in a normalized and natural way that isn't hypersexualized. Young black people have sex. Sometimes it's good sex, sometimes it's bad sex, sometimes it's revenge sex. There's so many different facets. It's such a privilege to show that and it feels so real. The writer in me is always excited to write those scenes. The performer is like, "Oh, shit. Why the fuck did I write this because I got to do it?"
Ha!  And that revenge sex Lawrence threw down on Sunday's premiere....sheesh!
Not only is Issa an actress, she likes to consider herself a writer and a producer first. So when someone on Twitter came up with a movie concept based a picture of Rihanna and Lupita Nyong'o sitting front row at a Miu Miu fashion show, she didn't waste any time to add her name in the mix to actually make it happen. Now, she's busy brainstorming the storyline.
"I think about it everyday," Issa told the publication. "But because they are so larger than life and unattainable, I want to make them attainable. I want to see a world where they are the everyday girls in a sense. So that's what I'm thinking."
Being so pro-black, we weren't surprised to find out that Issa is not here for working on a project that stars a white lead. And here's why she's not interested.
"I can honestly say that I have zero aspirations to work on stories with white lead characters. There are so many opportunities with white leads and so many people like to tell those stories. So no offense to anyone but no, I'm not interested."
Not mad.
So what does Issa have up her sleeve after "Insecure?" She wants to make a bomb a** coming-of-age story, but from a female teenage perspective.
"'The Wood,' 'Boyz n the Hood' and 'Dope' as strong examples of black coming-of-age stories, but says they lack key female voices. I haven't figured out how to tell it or what the central theme is even going to be, but I want to make the quintessential black female teen movie."
Whatever it is, we'll be watching....
You can read Issa's full interview here. In the meantime, peep her gorgeous spread for COSMO below: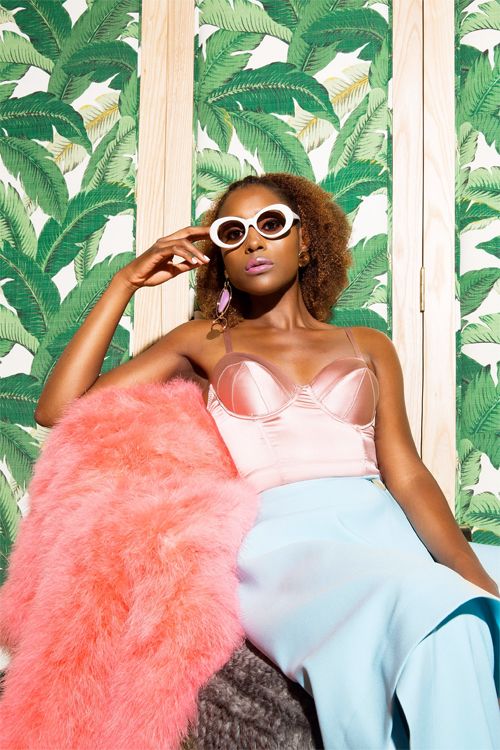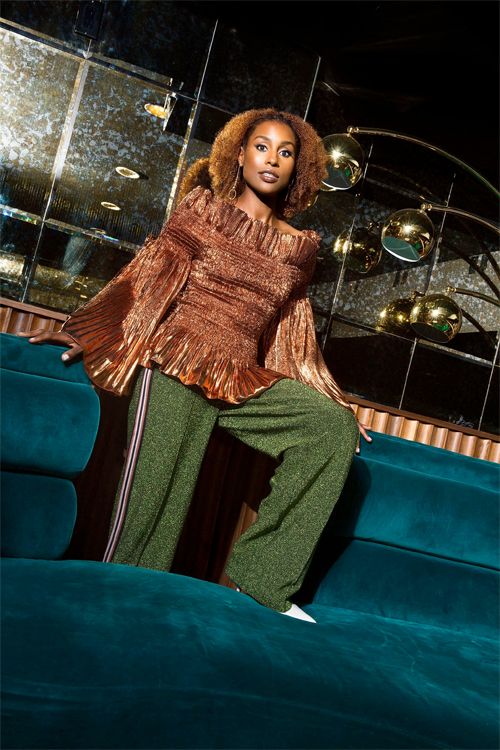 In another magazine...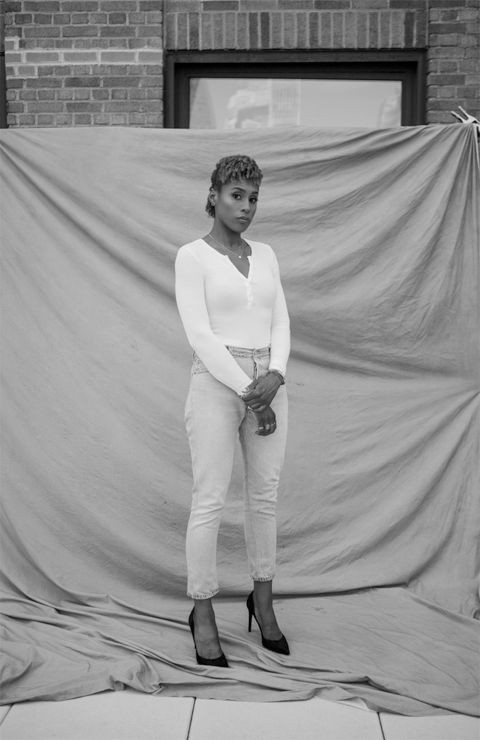 The "Awkward Black Girl" dished to WWD how she went from YouTube to cable television and the struggles she encountered. One of them being having a diverse group of people working behind-the-scenes of her hit TV show. She had to fight to get HBO on board to be open to her ideas about helping more creators of color.
"I don't know that I've changed anything within their system, but I would be willing to put money on the fact that we have to be one of the most diverse crews at HBO. So, in that sense, I believe we may be changing things there," Issa explained.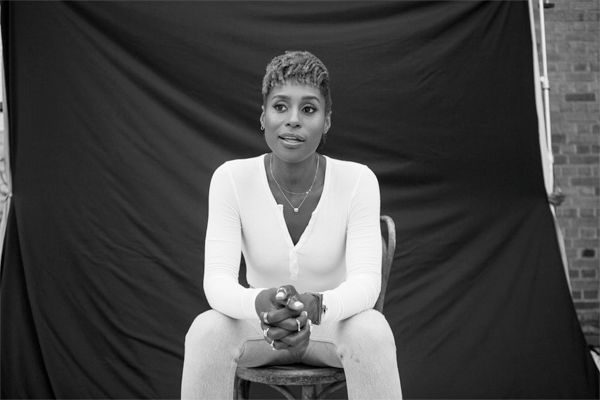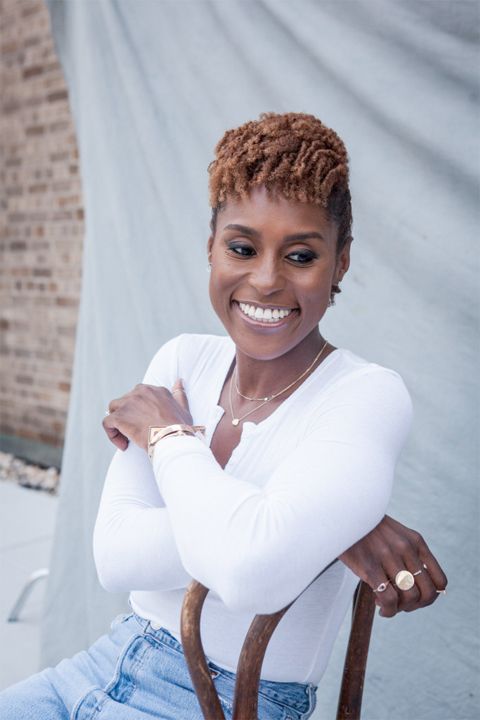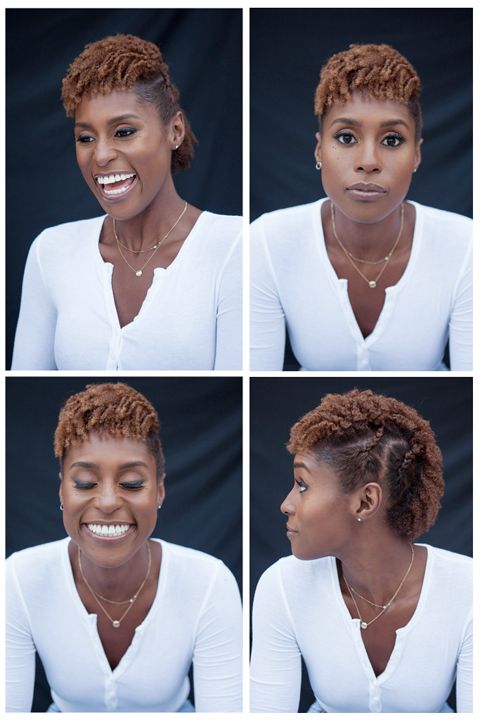 Just another testament to everyone that when you have an idea and a specific way you want your vision expressed, go out and get it by any means necessary.
You can read her full interview here.
Issa also appeared on "Watch What Happens Live" recently where she revealed how she felt about being snubbed by the Primetime EMMYs this year. Here's what she had to say: 
"Insecure" airs Sundays at 10:30pm EST on HBO.
Photos: Ruben Chamorro via Cosmo/Jenna Greene via WWD