Odell Beckham Jr. played NFL superhero to a young Texas boy suffering from a rare form of cancer. Catch the good feels inside…
Odell Beckham Jr. is known for his antics on-and-off the field. And this time, he's making headlines for his good deeds.
Before the NFL's training camp kicks off, the NY Giants wide receiver jetted to Texas to make a 9-year-old cancer patient's dream come true. And the power of social media made it happen.
Danny Richburg, father of Giants offensive lineman Weston Richburg, hit up OBJ via Twitter, requesting him to come to Amarillo, TX to meet 9-year-old Jayro Ponce, who's battling a rare form of cancer.
@OBJ_3 time is of the essence. Weston has our number. We will find the $ to pay the jet fuel. pic.twitter.com/1nveKgfGuQ

— Danny Richburg (@DannyRichburg) July 18, 2017
It didn't take long for OBJ to notice the tweet and respond:
How could I make it happen? https://t.co/bjUuKZUZcF

— Odell Beckham Jr (@OBJ_3) July 18, 2017
And the rest was history! OBJ hopped on a flight to Texas over the weekend to meet young Jayro: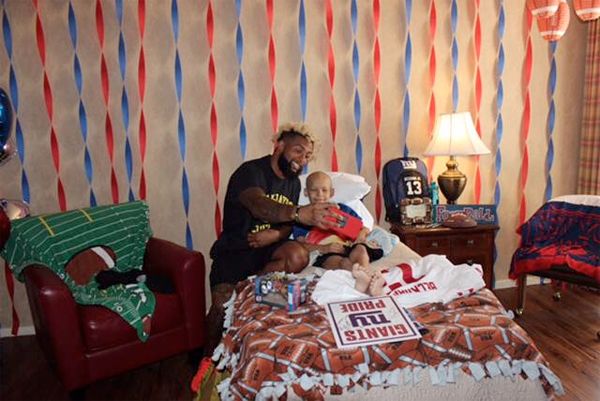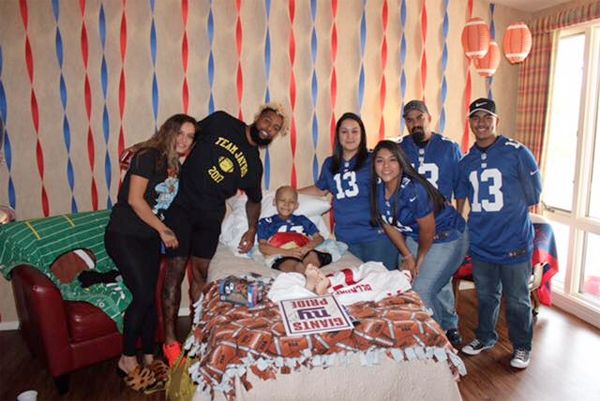 Aww! We love when our YBF celebs and ballers go out of their way to make the kiddies smile.
Photos: Jayro's FB/Odell's IG