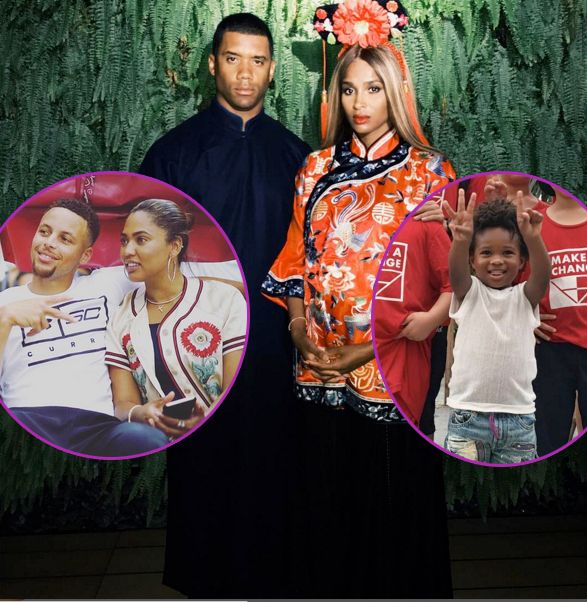 The Wilsons and the Currys are taking over China with their #BlackLove. Get into the coupledom shots, plus catch Kanye& Kim's shade folks totally think i aimed at the Carters inside…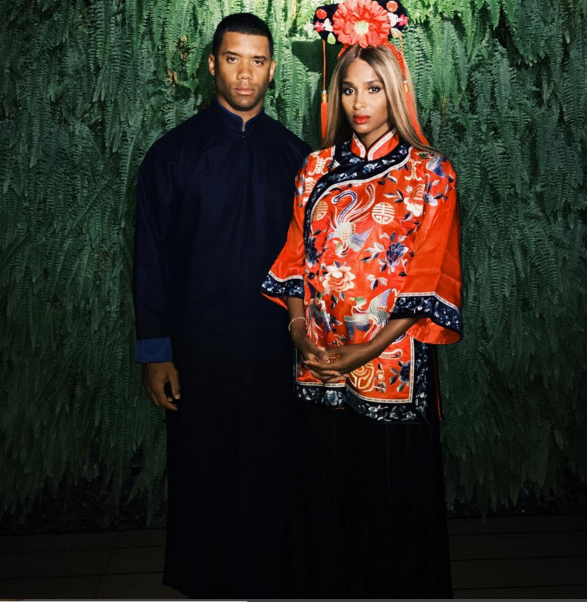 When work calls for Seattle Seahawks quarterback Russell Wilson, he turns into an epic family vacay.
Last week, the NFL baller jetted to to Shanghai where he hosted a Nike-sponsored football camp for Seahawks fans. He decided to bring his wife Ciara and step-son Future Wilburn along transforming his work-cation to a family vacay.
While in Bejing, the Wilsons were all about soaking in the Chinese culture, dressed in Chinese-inspired threads. On Instagram, CiCi captioned, "Rocking our Qi Pao & Tang Zhuang! What an incredible experience! Traditional Chinese Fashion is Amazingly Beautiful! #China"
And they didn't leave little Future Wilburn behind. He was in the mix as well, linking up with a few Chinese children for a super cute photo-op.
When Russ wasn't working, he and his wife did something he always wanted to do: cross the Great Wall of China. Check out their incredible flicks below: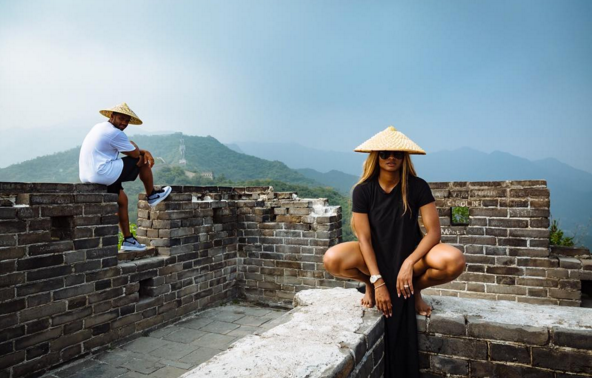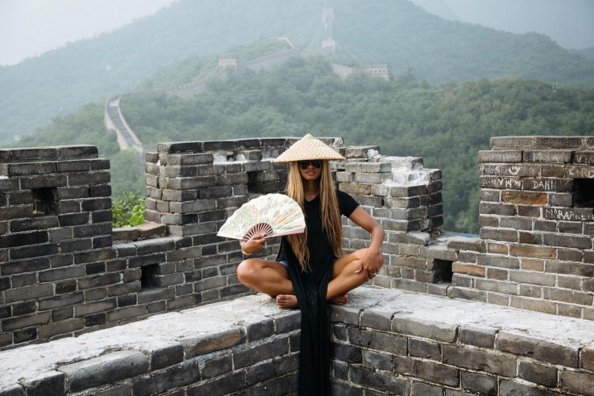 Looks like they had a blast! 
Peep how they wandered through the streets of China without being recognized them in the clip below:
Another YBF couple taking over China...
Golden State Warriors guard Stephen Curry has embarked on another tour of Asia with Under Armour. And he brought his fab wife Ayesha Curry along for the fun. The couple enjoyed a Peking opera performance in Bejing and then headed out for lunch.
As he made his rounds on his marketing tour, Steph hit the court for some basketball action: 
And here's how the NBA Champ was welcomed when he and his family touched down:
As for another couple headed out on vacation...
The shaaaaade of it all.
Kanye West and Kim Kardashian West hosted a couples retreat with Kim's sister Khloe Kardashian, her boyfriend Tristan Thompson and a new member to their little vacay group: Rachel Roy. Y'all know Rachel…the alleged "Becky With The Good Hair."
Yes, we know y'all are tired of folks calling her that, but that's what's out in these streets. And no, we don't believe the hype.
Still, it seems like the Wests are firing a shot at the Carters by inviting her on their couples trip considering the circumstances and the rumors.  Kim ad Rachel were acquaintances though previously.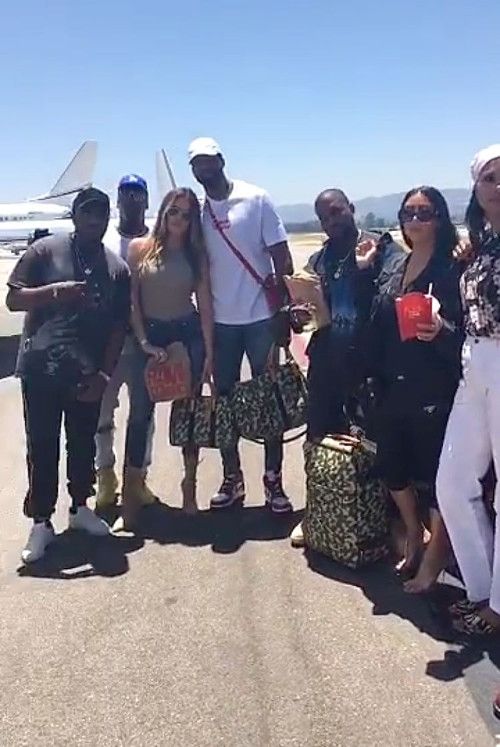 As you know, Ye and Jay Z are at odds over money, streaming service contracts and other ish. So, it seems, odd to say the least, that they all of a sudden are super cool with Rachel Roy. Oh, and that's R&B crooner Jeremih in the pic too as they posed it up in San Francisco:
Hmph.
Photos: Instagram