Missy Elliott and Timbaland dropped by The Breakfast Club this morning to dish on Missy's return, how she and Timbaland feel about the Aaliyah project and what they think about some of today's new artists.  Watch the interview inside....
Today in NYC, Missy Elliott was seen making her way to the Sirius XM studios in New York City.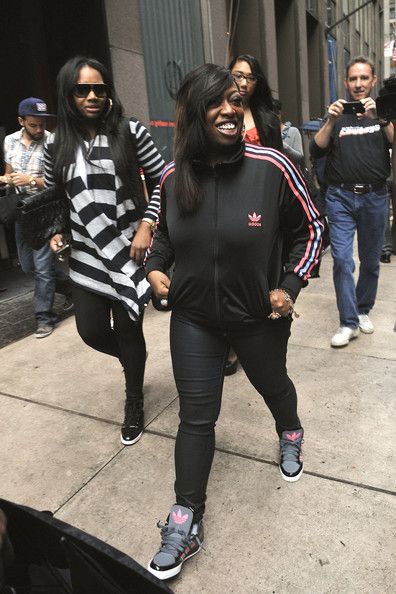 "L&HH NYC" star Yandy Smith (who's a part of Missy's management team) came along to support Missy who's promoting her "9th Inning" and "Triple Threat" singles.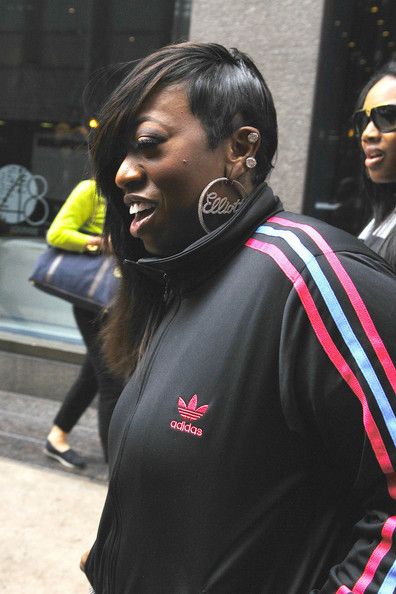 And early this morning, Missy and Timbaland stopped of Power 105.1's The Breakfast Club where Missy gave an emotional interview about the state of music today, the Aaliyah project and Nicki Minaj.
When it came to music, Missy said she wanted artists to respect one another and said you don't have to tear someone down to make yourself bigger.  Though Lil' Kim was NEVER mentioned by name, Missy made an interesting analogy saying she didn't think James Brown became irrelevant once Michael Jackson hit the scene.  And she said the same think about Beyonce not making Tina Turner irrelevant.  The subject came up right after a discussion about Nicki Minaj and Missy began to tear up saying the music industry is very tough and no one wants they work discredited by newer artists.
On the subject of Nicki Minaj, Missy said she appreciates what she brings to hip hop and Timbaland said she's really holding it down for female MCs and opening the door for others.  
Though the hosts had plenty of jokes about Ciara and where her career is now, Missy was very supportive and said the pair may perform together at Black Girls Rock.  
When asked about the Aaliyah/Drake project, Timbaland expressed disbelief saying, "Let me tell you the craziest thing, is it really real? I don't know if this is a real topic."
Missy jumped in saying, 
"I can say this, nobody has reached out to me. It's not even about reaching out to me, I personally want to respect her family. If her mother or father or brother hasn't said they want to make an Aaliyah album. Yeah, we still mourn, but not the way this family (does). So until they come and say Missy and Tim we're ready to do an Aaliyah album, we just pull back from it."
And by the way, Mona Scott-Young (who manages Missy) was also in the studio.   When asked if she would ever do reality tv, Missy said, Nah, I ain't messing w/ that world. 
Also, Missy said marriage rumors are not true.
Watch the interview here;
BONUS: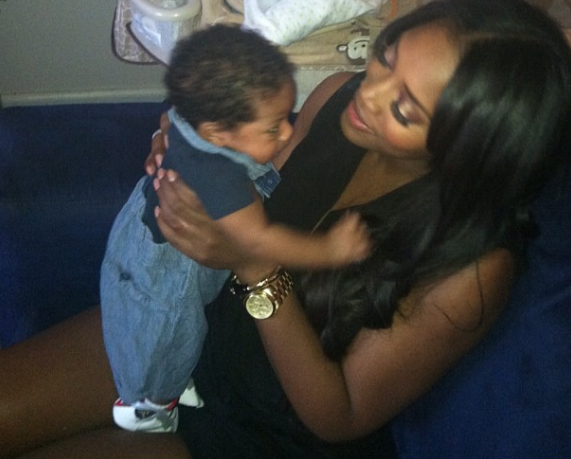 Besides working with Missy, Yandy Smith is a new mother. She recently released some new pics of her little one Harris.  She said, "This is me singing happy birthday to my pookabear. He hated it!"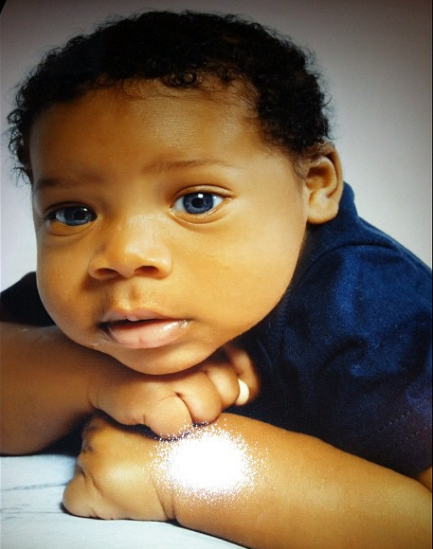 She added, "My stinkadoodle at 6 weeks! He's getting sooo big. I just love him down to the ground."