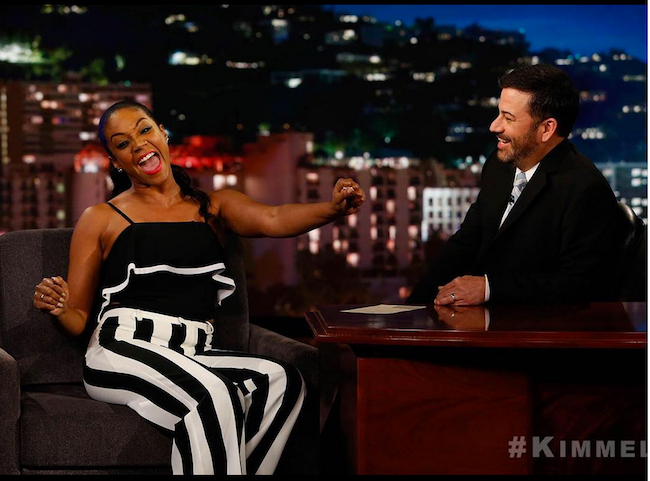 Girls Trip star Tiffany Haddish had us cackling with her swamp tour story with her co-star Jada Pinkett Smith and Will Smith.  Get it inside...
Tiffany Haddish, Jada Pinkett Smith and Will Smith all went on a swamp tour down in New Orleans.
Nope, not the start of a joke.  That ish actually happened while the ladies were filming Girls Trip. Tiffany hit up "Jimmy Kimmel" last night and broke into the epic story when they talked about whether Will ever visited the set.
He did, but what went down off set was even better.
Hilarity ensued from the moment Will & Jada hopped into the back of Tiffany's $20 rental car.
Things we learned: Jada has no idea what Groupon is, but what she thought it was is funny AF. The Smiths haven't been amongst "regular people" in forever. Will literally wants to buy a swamp...because he can.
Check it: