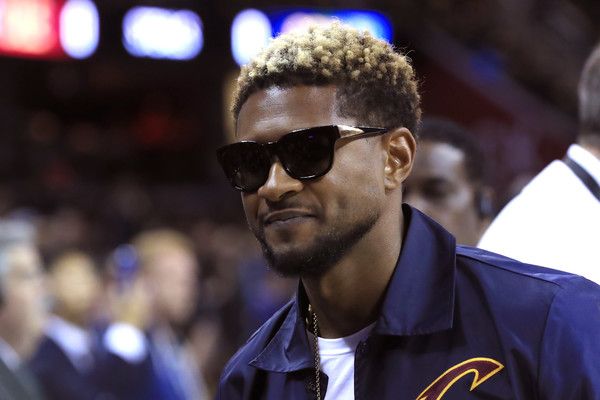 This new Herpes-ridden story involving Usher and a stylist just got even messier. The alleged stylist claiming that Usher infected her with the STD was reportedly in the singer's wedding. Full story inside...
Eww.  If this isn't a scared-straight story about the need to wrap it up, we don't know what it.
A new report surfaced this week revealing that newly discovered court papers show that Usher paid off a mistress, to the tune of $1 million, after she accused him of infecting her with Herpes.
Radar Online just posted the documents, which appeared to have been originally filed in 2012.  The lawsuit, filed by a stylist, say Usher had sex with her without confessing that he was carrying the virus.  The stylist claims Usher was diagnosed with Herpes around 2009/2010.
According to California law, it is illegal to have sex with someone while you're aware you're infected with a STD, and not tell them about your disease.
Usher apparently settled the suit by awarding the complainant $1.1 million.  Now, the identity of the stylist has made the situation even messier.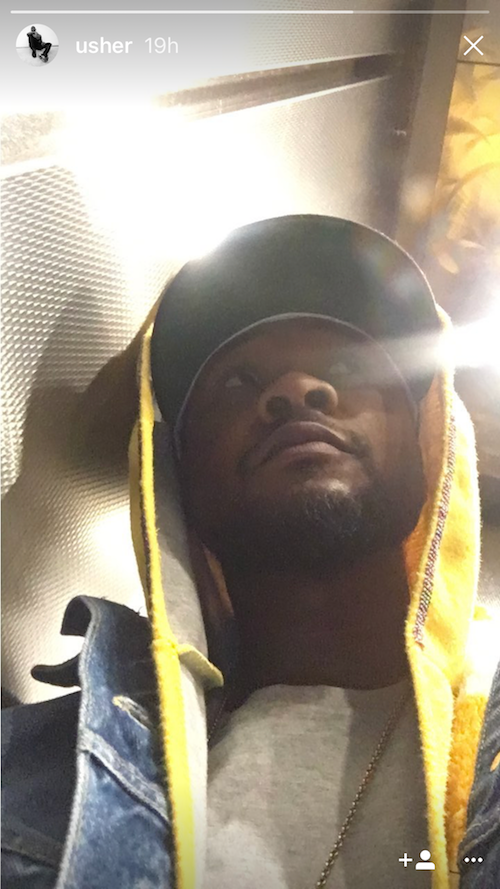 Usher, who posted the above pic during all the unfolding drama yesterday, apparently had unprotected sex with the plaintiff despite having a leaky penis, allegedly.
The NY Daily News states:
Usher allegedly did just that when he told the victim he had tested negative for the virus, despite a "greenish discharge" from his penis, the court papers say.

"Believing Raymond's statements that (the discharge) had been nothing and cleared up, (she) continued her relationship," the legal docs said.

Usher paid some of the victim's medical bills in 2012 — $2,754.40 in all, the court papers show. That's when he also had his doctor call the woman to tell her that the singer did indeed carry the herpes virus.
As for who the plaintiff is, Rolling Out claims it's celeb stylist Maya Fox Davis, who was one of Tameka Foster's bridesmaids in her wedding to Usher:
The winner of the suit is allegedly celebrity stylist Maya Fox Davis, who was one of Tameka Foster's bridesmaids when she married the former "The Voice" judge. During a cross-examination of the custody battle case in an Fulton County, Georgia courtroom, Foster's lawyer accused the singer of infidelity with Davis. In a three-part interview with "Entertainment Tonight" back in September 2012, Raymond admitted she felt pity for Davis. Foster said on national television, "He admitted to sleeping with one of the two. It was a very disappointing revelation. I had suspected it for some time. I hate to say it, but I somewhat empathize with her. … She fell into somewhat of a trap. I think that she got very close to him as a result of being my friend and I feel like he used it to his advantage."
Those medical bills mentioned earlier were due to the vaginal lesions she claimed to suffer from after having sex with Usher.
Davis reportedly learned she had the herpes virus after waking up "feeling very sick" with a "fever of 100 degrees, chills, headache, and aches and pains." She "also developed lesions and blisters in her vagina."
It's unclear if it's the same bridesmaid who, back in 2012, he admitted to smashing while he and ex-wife Tameka Foster were "separated".
Tameka is definitely catching some of the shade from folks, especially those wondering if she has Herpes herself.  So she just posted this in response:
EXTRAS:
1.  Madonna blocked the sale of Tupac's letter to her.  STORY
Photos: Getty/Instagram