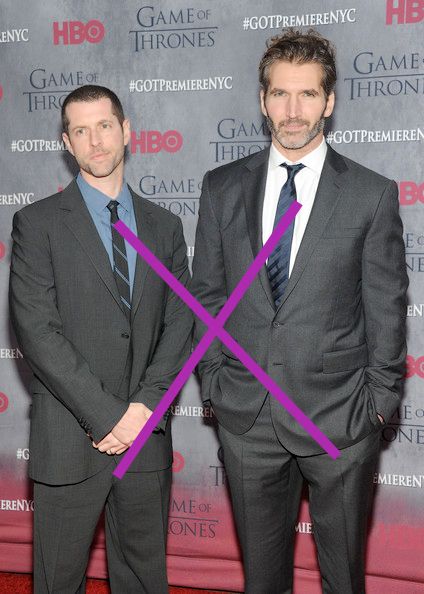 Someone at HBO thought it was a good idea to create a new series about an alternative society where slavery was never abolished. Of course, two white producers came up with the concept. Find out the details about the show and share your thoughts inside…
Sighs…where do we begin?
OK, so HBO announced a new series coming to the network that will show an alternative future where the South wins the Civil War and slavery remained legal, titled "Confederate." Yes, you read that right.
"Game of Thrones" producers David Benioff and D.B. Weiss are behind the project. And get this…they're working with two producers who are not white -- NichelleTramble Spellman ("The Good Wife") and Malcolm Spellman ("Empire"). But why tho?
Sure, the purpose of art, which includes television, is to challenge us to think outside the box and experience something larger than life.  But aren't some projects more damaging than they are helpful?
Deadline gives a synopsis of this foolishness saying:
Written by Benioff and Weiss, who also will showrun, Confederate chronicles events leading to the Third American Civil War. It takes place in an alternate timeline, where the Southern states have successfully seceded from the Union, giving rise to a nation in which slavery remains legal and has evolved into a modern institution. The story follows a broad swath of characters on both sides of the Mason-Dixon Demilitarized Zone – freedom fighters, slave hunters, politicians, abolitionists, journalists, the executives of a slave-holding conglomerate, and the families of people in their thrall.
What in the racist fantasy hell? Why is THIS white supremacy story needed?  Especially considering the unstable, racially divided times we're currently living in due to what's now apparently socially acceptable.  Wouldn't this hurt more than it would harm?  It reads like racism-porn for those folks who ride around town with "The South Will Rise Again" stickers on their pick up trucks.
So, here's the thing. This series will never see the light of day if black people decide NOT to star in it. If one YBF celeb decides to sign on to this project, we're revoking their black card. Every check aint a good one folks.
Thoughts?
Photo: Getty