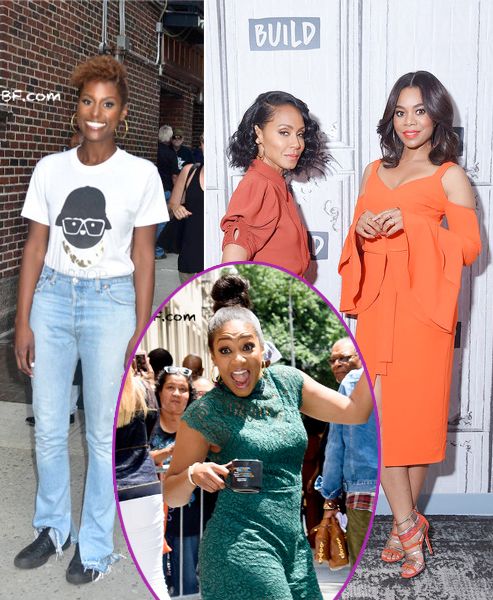 The YBF ladies are taking over the Big Apple. See Issa Rae chat it up on late night television, plus the Girls Trip cast hitting the promo trail inside…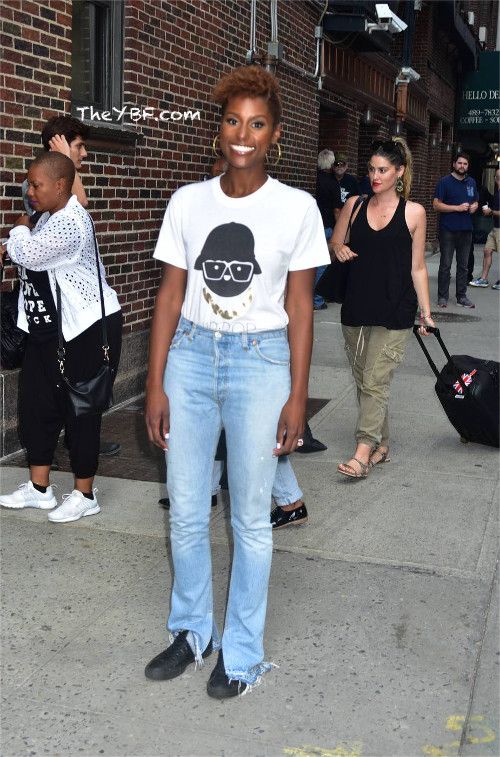 The promo trail is HOT with #BlackGirlMagic!
Issa Rae made her way to late night television for an appearance on "The Late Show with Stephen Colbert" to promote the upcoming 2nd season of her hit HBO series, "Insecure."
With a successful YouTube series ("Awkward Black Girl") and cable series under her belt that highlights black culture, one could assume that she's the "go-to" person for all of your "do black people?" questions. But, that's SO not the case. Issa isn't here for speaking for the black community as a whole because guess what? We're all not the same! [/ends sarcasm].
Peep her interview below:
"Insecure" returns on July 23rd at 10:30pm EST on HBO.
As for the #BlackGirlMagic coming to theaters...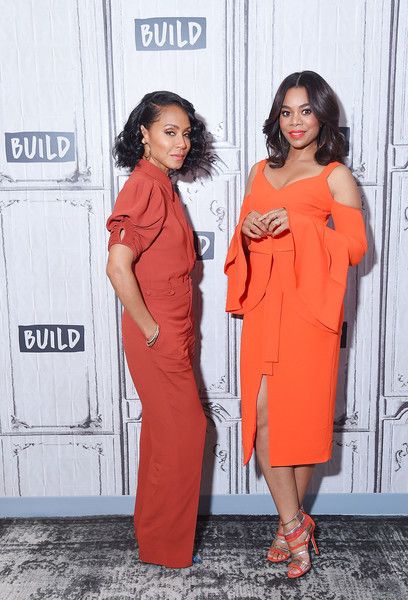 The Girls Trip cast is making their rounds in NYC days before their comedy film hits theaters (July 21st).
Jada Pinkett Smith and Regina Hall popped up in NYC looking AHH-MAZING for a sitdown session with AOL Build Series. Did they coordinate their looks? Loving the vibrant colors.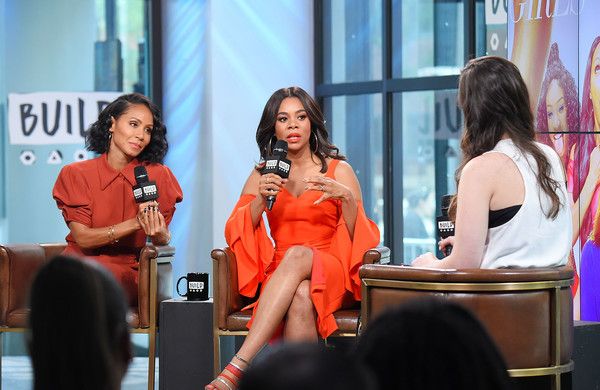 During their chat, the ladies opened up about how their real-life sisterhood on the set made it so much easier and much more enjoyable filming the movie together. While the cast is made up of four African-American women, the ladies made it a point that women from all walks of life can relate to the film.
"Even though it's starring four African-American women, it really is about sisterhood for all women. The themes are so universal. Friendship, dealing with watching women come together when we're going through tough times and coming together for a good time. Usually women aren't given the same license as men to cut loose and have fun."
Peep their interview below: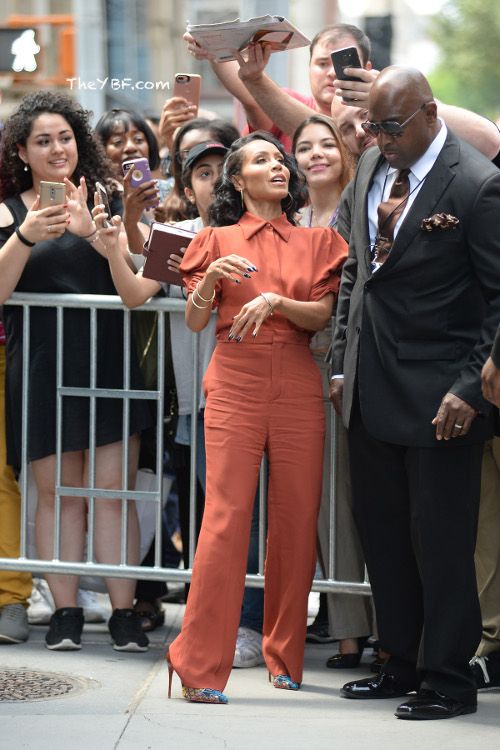 Jada is like FINE wine....
...and so is Regina. Sheesh!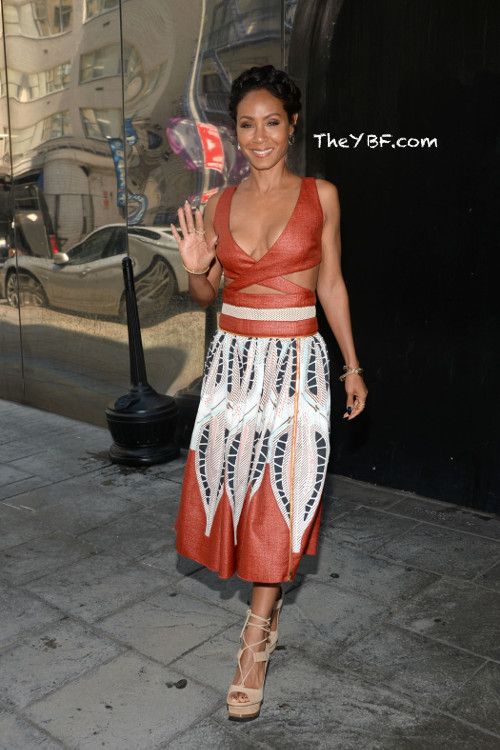 Switching outfits, the 45-year-old stunna hit up "Good Day New York Fox 5" in a cut-out Sophie Theallet midi dress paired with nude sandals. She finished her look with a braided crown to top off her fashionable ensemble.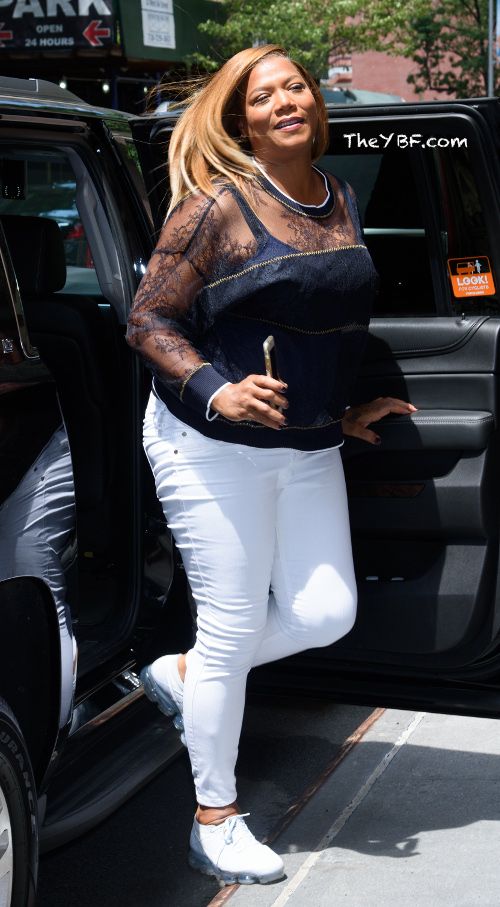 Queen Latifah was spotted hopping out of a whip as she trekked it to the ABC studios for an appearance on "The View."
More outfit changes! Regina returned to the NYC streets, turning heads in this printed Zimmermann frock.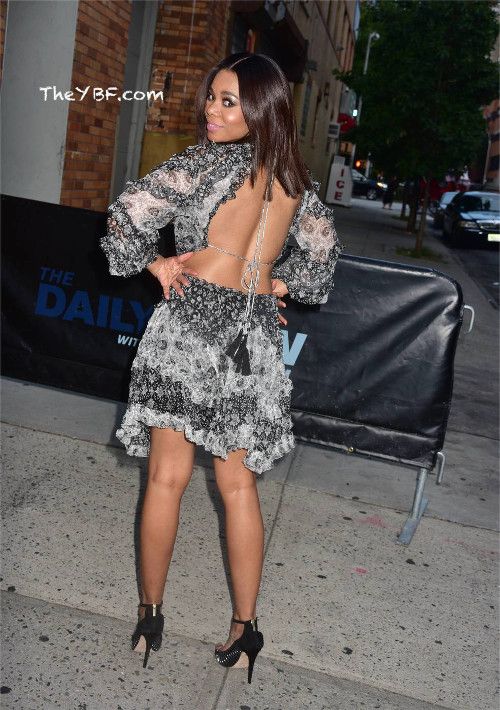 YAS!
Then, she changed into two different blue hue looks to continue her rounds: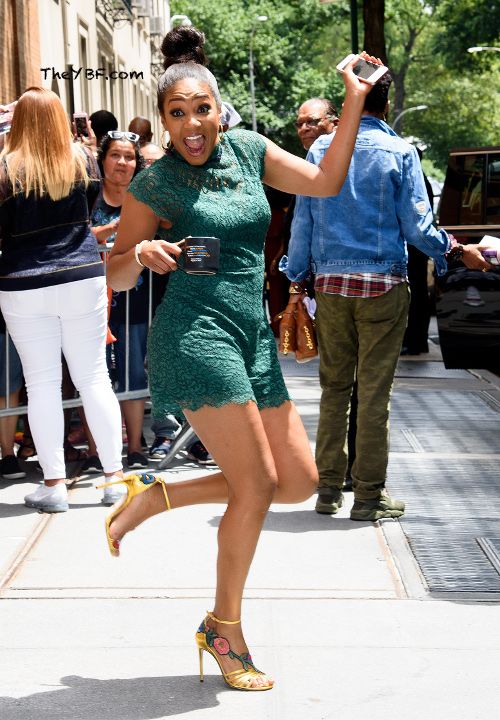 Tiffany Haddish always looks like she's having a ball!
Here's what she was up to as she made her promo rounds: 
Fun times.
Girls Trip hits theaters this Friday, July 21st. 
Photos: Pacific Coast News/WENN//INSTAR/Splash/Getty