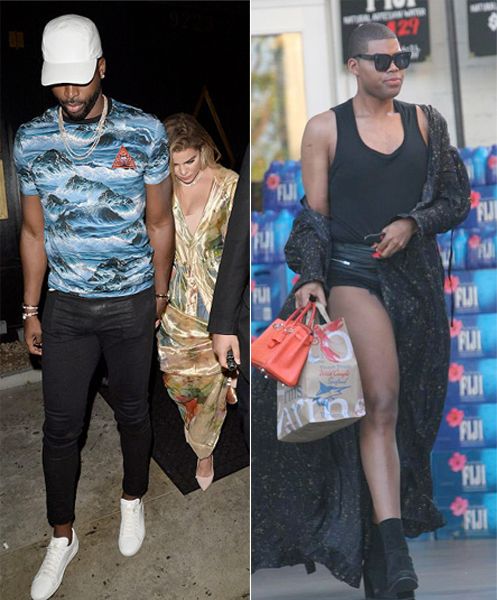 Tristan Thompson and Khloe Kardashian step out for date night after spending time with Rob Kardashian. Meanwhile, EJ Johnson whips out his daisy dukes for a grocery run. Peep the candids inside…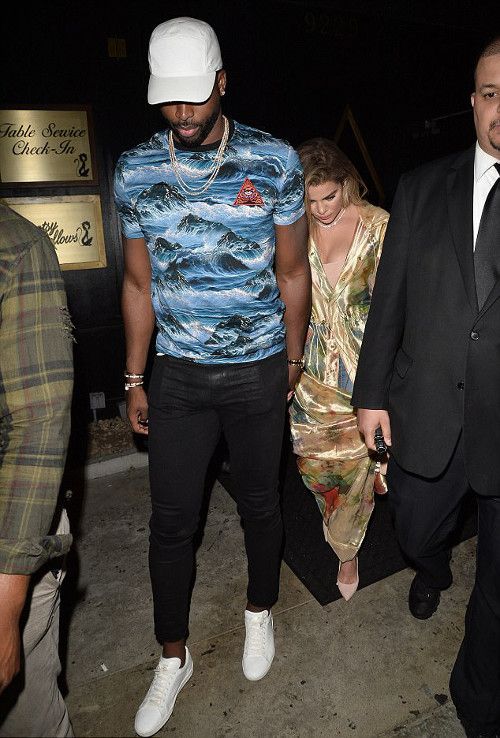 Cleveland Cavaliers baller Tristan Thompson and his girlfriend Khloe Kardashian were spotted out in the Hollywood streets for date night. The couple hit up Bootsy Bellows nightclub to party it up after consoling Khloe's brother Rob Kardashian.
After Rob went savage on his daughter's mom Blac Chyna and leaked her nudes, Tristan and Khloe linked up with him to cheer him up with a morning workout. On SnapChat, Khloe revealed, "Rob, Tristan and I are up early to get this early morning workout in. Early bird get the worm."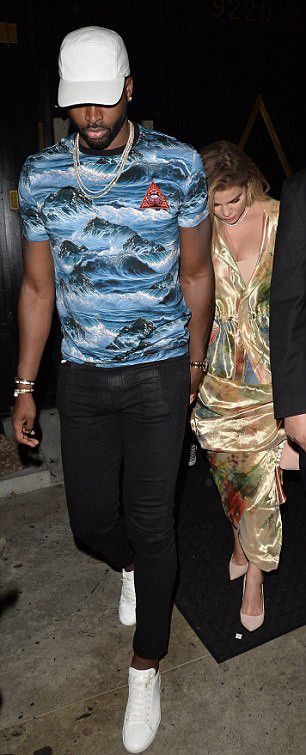 A source told E! News that Tristan and Khloe have been trying to motivate Rob to get back on his healthy eating and exercise routine and hang out with them more.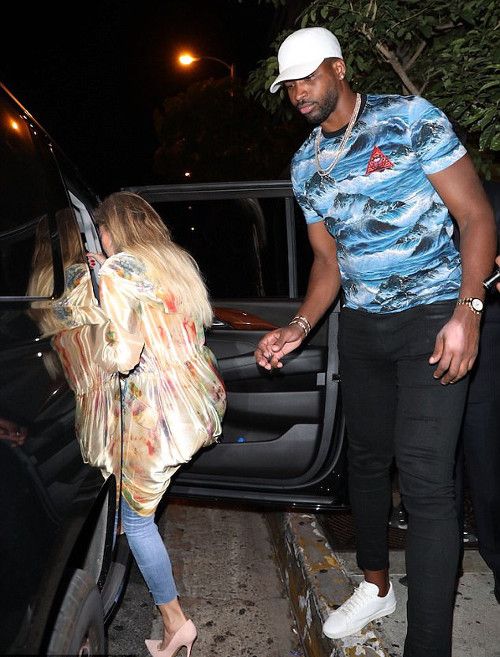 The source said, "She is trying to help him. Rob didn't move in with her, but Khloe and Tristan are encouraging him to come hangout at the house and workout with them hoping it will motivate him to get back on the health grind and take care of himself. Tristan doesn't mind having Rob around at all. He loves all of Khloe's family."
Almost sounds like Tristan is taking Lamar Odom's old role.
Elsewhere in L.A.: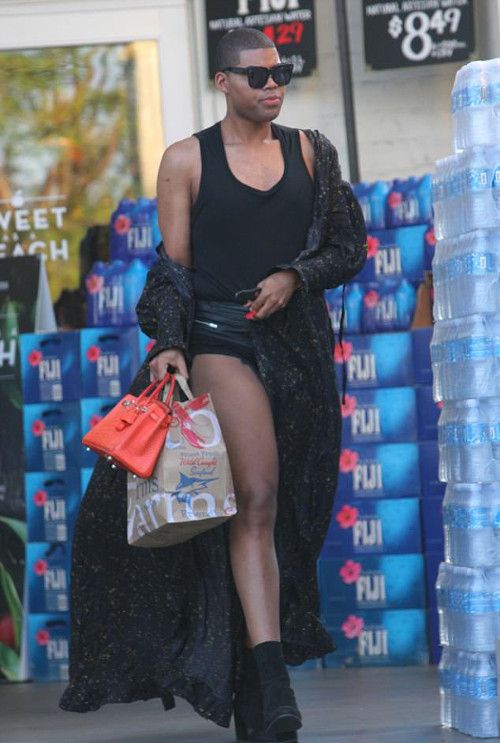 EJ Johnson loves to make a statement and does so quite often.
The "EJNYC" star whipped out the smallest pair of daisy dukes he could find for a grocery run at Bristol Farms in West Hollywood.
EJ is like eff what you heard, he's gone with the wind fabulous.
If you haven't heard, his spin-off show "EJNYC" was cancelled after one season. Bummer. "Rich Kids of Beverly Hills" was also cancelled after four seasons.
Photos: Splash/Backgrid