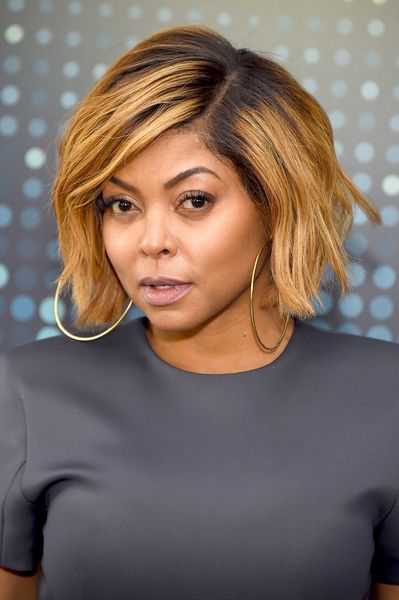 Taraji P. Henson will be stepping into the animation world for the sequel of Wreck-It Ralph. In TV news, Russell Simmons wants Chance The Rapper to revamp "Def Poetry Jam." Deets inside…
Taraji P. Henson just inked a role in an animation film.
The "Empire" actress will voiceover an algorithm named Yesss in Ralph Breaks The Internet: Wreck-It Ralph 2, a sequel to the 2012 film. The news was unveiled at Disney's D23 convention where they showed rough clips of the film. According to Variety, Taraji's character appears to be an expert on the Internet.
In the sequel, viewers will see Vanellope (Sarah Silverman) and Ralph (John C. Reilly) escape the arcade and enter the worldwide web and Taraji's character will help them.
Make it a movie night for the kiddies when Ralph Breaks The Internet: Wreck-It Ralph 2 hits theaters March 9, 2018.
In TV news...
Russell Simmons is gunning to have Chance The Rapper reboot his popular poetry show, "Def Poetry Jam." And for good reason.
Chance fancies himself as a poet, so he would be the perfect choice to reboot the show. The good news? The Hip Hop mogul is already in talks with the Chi-town rapper.
Uncle Russ hopped on Twitter and tweeted, "Super excited. Been in negotiation with @chancetherapper to host Def poetry jam for HBO. !!!! Would u guys like to see that #Emmys"
Hmm…we're here for it. Are you?
By the way, Chance just dropped a new track titled "Big B's" featuring Young Thug. Take a listen below:
Photo: Getty