"Empire" and "Star" are going to take the drama to another level with a crossover episode. Tamron Hall is gearing up for her TV comeback. And we have the first look at Oprah in Ava DuVernay's A Wrinkle In Time. Get it all inside…
Get ready for some drama because two of your fave TV shows are ready to bring it.
Yep, the rumors are true. Musical dramas "Empire" and "Star" will be crossing over for an epic episode on the FOX network. That's right. Cookie and Carlotta will be sharing the same space and y'all know ish is going to pop off.
Deadline breaks down where the episode will pick up:
The night will kick off with Empire at 8 PM. On the brink of Empire Entertainment's 20th anniversary, Lucious (Terrence Howard) is making his first public appearance after the explosion in Las Vegas, while all members of the Lyon family, as well as Lucious' nurse, Claudia (guest star Demi Moore), have their own interests in Lucious regaining his physical and mental faculties.

Then, on Star, the ladies – with Carlotta as their manager – continue to face roadblocks, despite their victory at Atlanta NextFest.
Check out the new promo clip below:
The "Empire"/"Star" episode will premiere Wednesday, September 27th. Y'all ready?
In other TV news...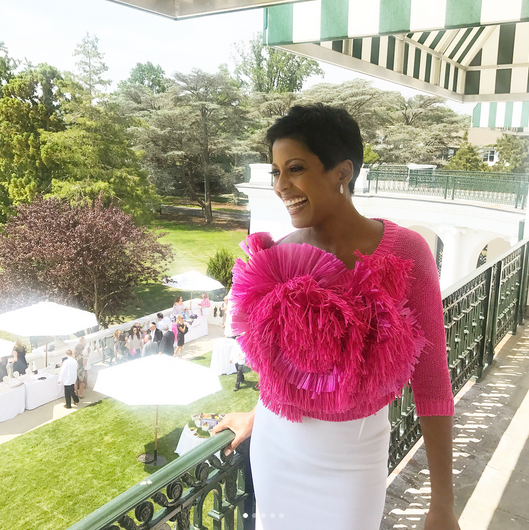 Don't call it comeback!
Former "TODAY Show" anchor Tamron Hall just inked a new gig and it's major!
After leaving NBC in February, Tamron will be creating her very own talk show with Weinstein Television. She'll be co-creating the program with Weinstein AND will serve as host and executive producer of the show, according to Variety.
There isn't a name for the show just yet, but it will focus on current events, human-interest stories and celebrity interviews. Weinstein said the show "will fill the current void in daytime for viewers looking for a blend of heart, humor and information."
Not only is Tamron doing this new daytime show, she's also working with Weinstein to develop other non-scripted programming.
Now take THAT, NBC!
Keep shining Tam!
In other on-screen news....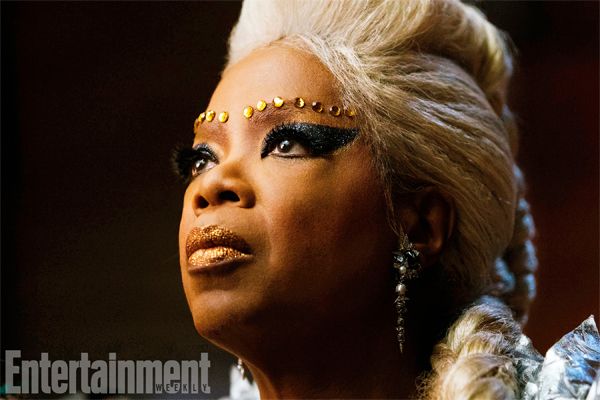 Get ready to be whisked away to a magical world in Disney's upcoming film, A Wrinkle in Time.
The fantasy movie, directed by Ava DuVernay, will follow a teenager named Meg who goes on a cosmic adventure to find her missing scientist father. Meg will find help in three celestial beings -- and Mrs. Which (Oprah Winfrey), Mrs. Who (Mindy Kaling), and Mrs. Whatsit (Reese Witherspoon) -- who help her "wrinkle" time and space.
This is the first look at Lady O as her character.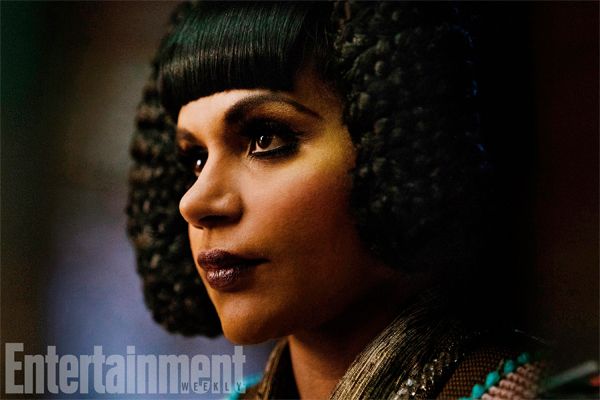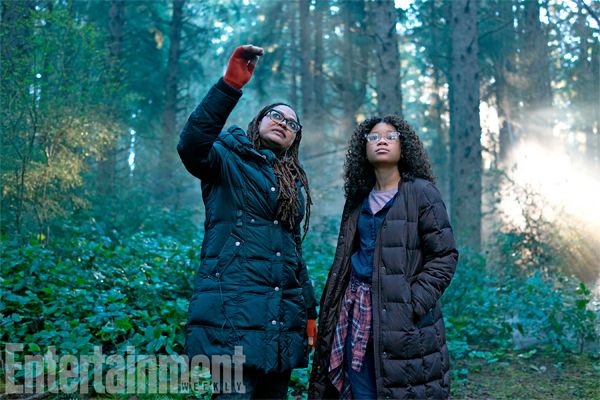 Ava told EW she was looking for a "a black Mrs., a white Mrs., and a Mrs. that was not either." The women are all totally different and that was Ava's vision. She talked about tapping Oprah to star in the film.
"[Mrs. Which] is so much of what [Winfrey] teaches and shared through her shows over the years ... about owning your light and conquering darkness and how we have to power ourselves through this life in a certain way and look out for each other," Ava said. "She dropped into the character so well, but it's also Oprah."
Get ready for a magical experience when A Wrinkle In Time hits theaters March 9, 2018.
Photos: Empire's Twitter/Tamron's IG/Entertainment Weekly