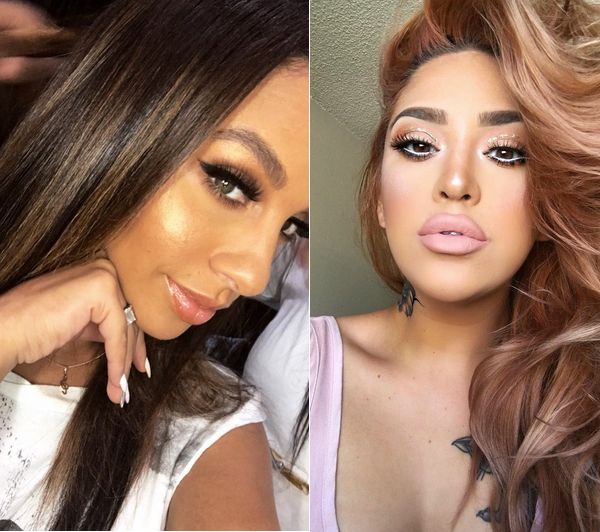 Ne-Yo had time last night to pop off on makeup artist Billie Jean after she BASHED him and his wife Crystal Renay Smith on social media. Get into messy drama inside…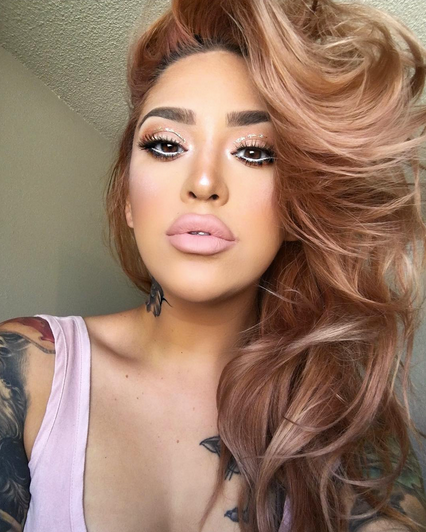 Makeup artist Billie Jean got Ne-Yo BIG mad. So mad, the R&B crooner put his thumbs to work to respond to some social media shade.
Last night, Billie Jean hopped on Instagram to expose Ne-Yo and his wife Crystal Renay Smith for not paying her for her services. She said Crystal flew her out to do her makeup for E's upcoming show "Married To Music." Billie claims "gold digging" Crystal was very rude and nasty towards her and Crystal ended up doing her own makeup, so she left. Now, she claims Crystal owes her $800 for the gig.
Not only that, she's threatening to reveal Crystal and Ne-Yo's address online if they don't cough up the cash.
Check it: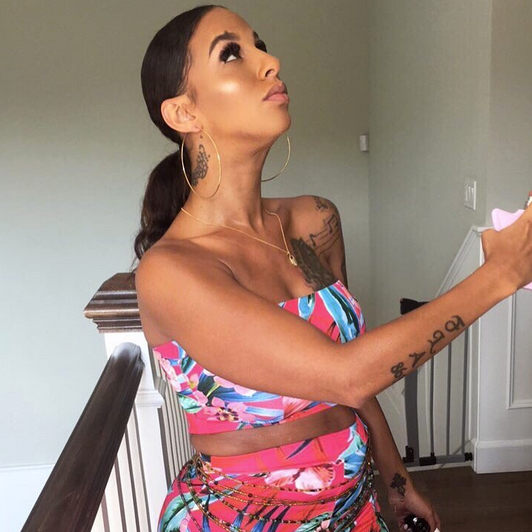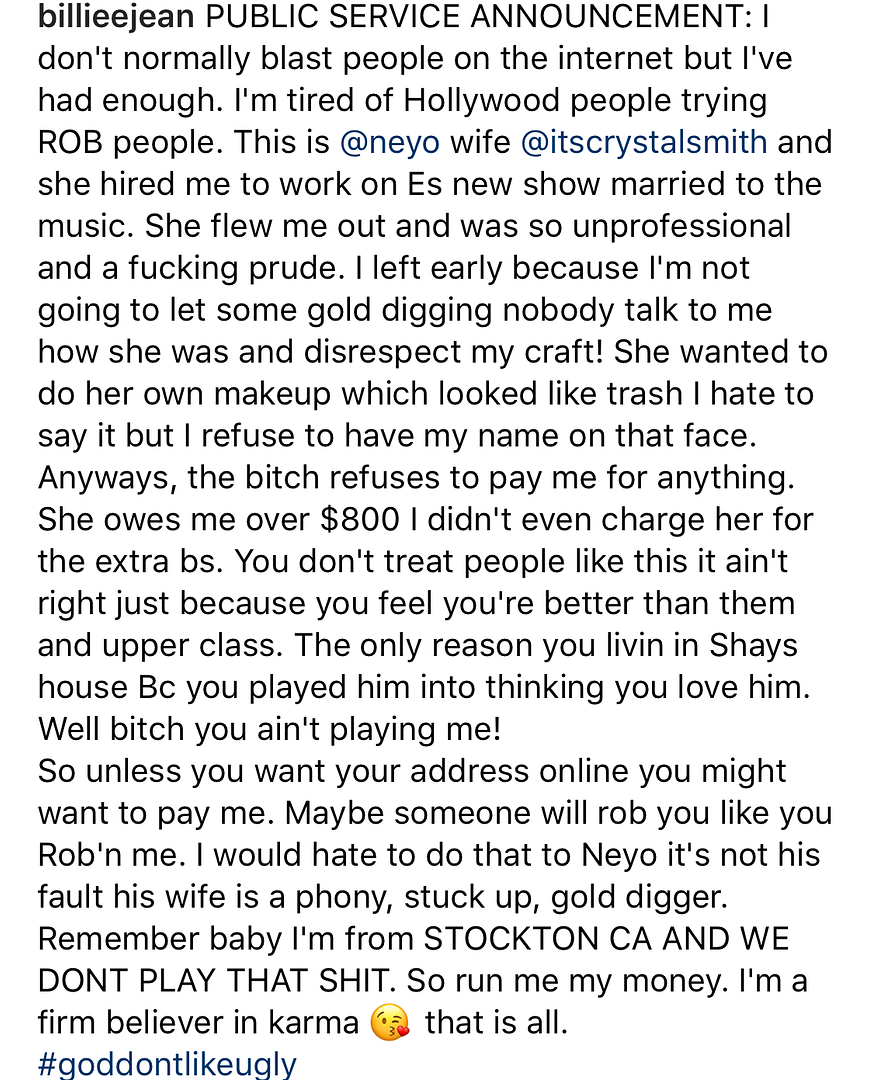 Someone tipped Ne-Yo off, so he hopped in her comments.
He followed up saying, "It ain't all that over $800. This is where my family lives. This is where OUR CHILD LIVES. Put my address online and $800 will be the least of the worry. #NotAThreatButIDontPlayAboutMyFamily".
Then, Billie Jean popped back: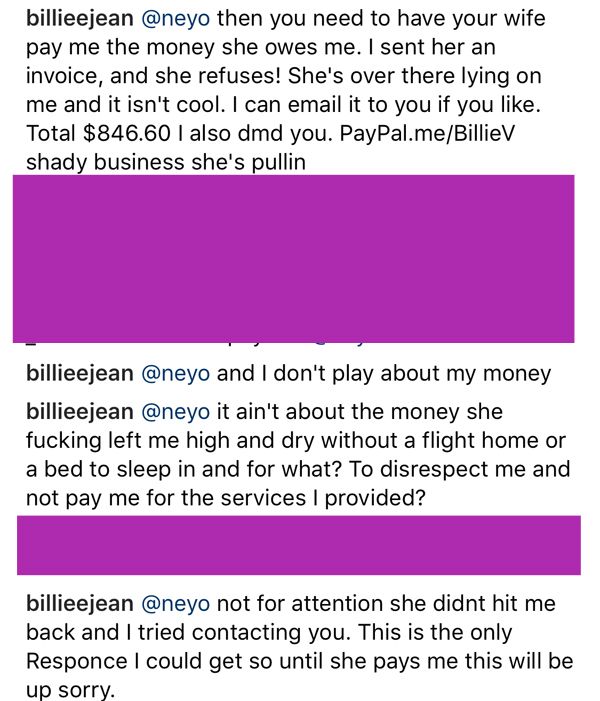 Meanwhile, Crystal posted up her own response, sharing a selfie of her made up face she did herself: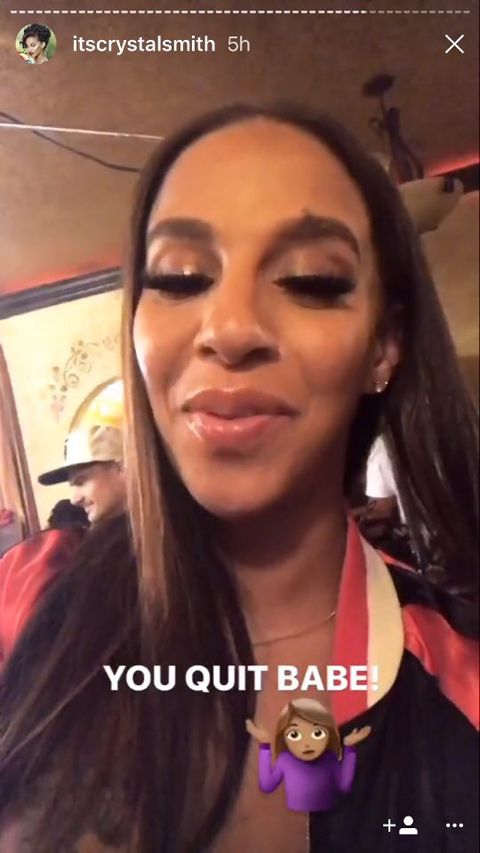 Crystal also hopped on Instagram Stories to share her side of what went down. She said she hired Billie for a week's worth of work, but she QUIT after the first day. She said she chose to do her own makeup because she wasn't satisfied with Billie's services and told her to learn how she likes it done. If anything, Crystal said she's owed money for the flight since she didn't get what she paid for.
So, who do you believe?
Photos: Crystal's IG/Billie's IG