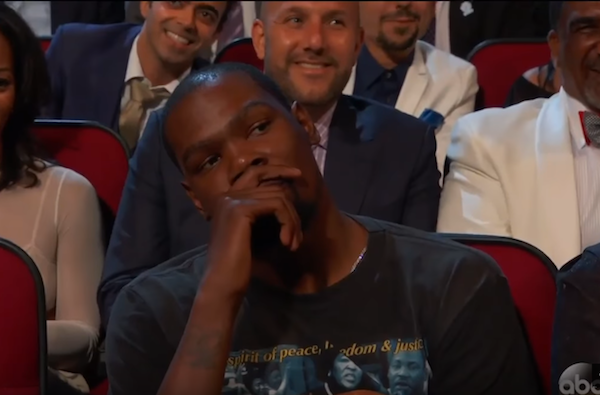 Folks aren't letting Kevin Durant's "decision" go.  In fact, they're getting extra petty with it at the ESPYS.  Check out what had Kev big mad tonight inside...
ESPYS host Peyton Manning had all the jokes Wednesday night.  He took a couple savage shots at Kevin Durant (and indirect shots at Kev's ex teammate/ex bestie Russell Westbrook) about hopping on board of an already dominant team.
Check it:
Kev's face said it all.  Not sure if it was all planned, but Kevin then Tweeted ou this face on Twitter...2 hours later:
Ha! Exactly what our faces looked like when we saw his outfit for tonight.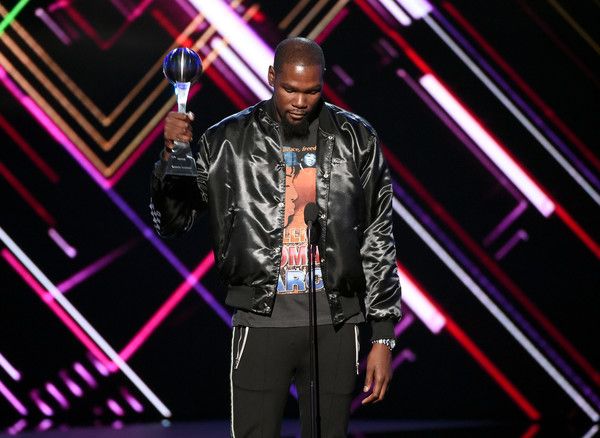 Still, Kev had the last laugh. He won 2 ESPYS: The Best Team award with his Warriors squad and the Best Championship Performance award.  Congrats!
Photos: ABC/Getty