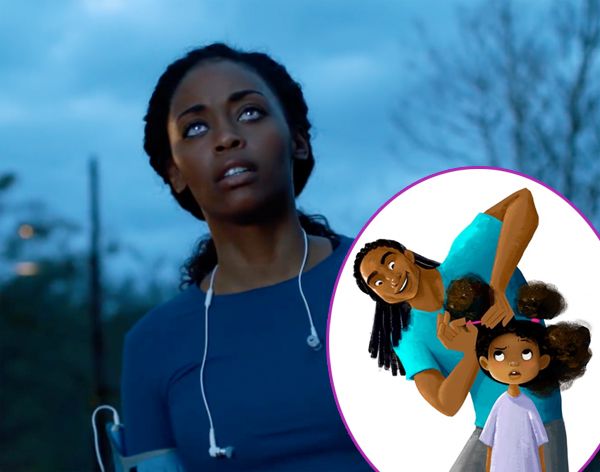 Soak in all of this blackness! A family of black superheroes will be taking over our televisions soon. Meanwhile, director/producer Matthew A. Cherry is raising funds for an animated film about loving black hair. Get it all inside…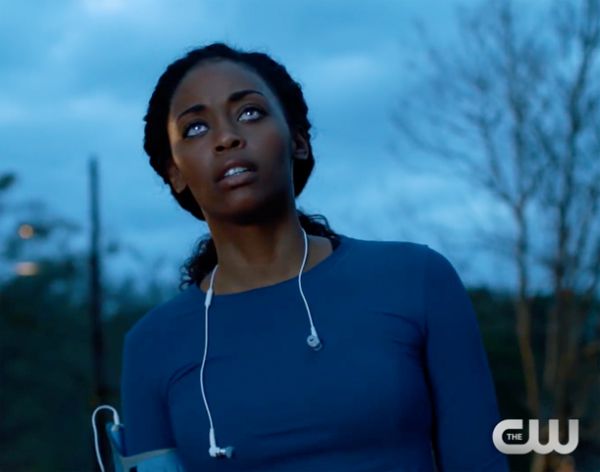 This is the era of black superheros!
While Black Panther will take over the box office in 2018, and Luke Cage ready to take over Netflix once again next year, there's a black superhero series that set to dominate our televisions.
"Black Lighting" is coming to the CW Network this fall and it will follow a black family of superheroes.  Yassss!
The new series, created by from Greg Berlanti, Salim and Mara Brock Akil, will follow metahuman Jefferson Pierce (played by Cress Williams) who stopped fighting crime for nearly a decade until he's forced to suit up in order to protect his two daughters.
Entertainment Weekly breaks down what fans can expect from the show:
Jefferson Pierce is a man wrestling with a secret. As the father of two daughters and principal of a charter high school that also serves as a safe haven for young people in a neighborhood overrun by gang violence, he is a hero to his community. Nine years ago, Pierce was a hero of a different sort. Gifted with the superhuman power to harness and control electricity, he used those powers to keep his hometown streets safe as the masked vigilante Black Lightning. However, after too many nights with his life on the line, and seeing the effects of the damage and loss that his alter ego was inflicting on his family, he left his Super Hero days behind and settled into being a principal and a dad. Choosing to help his city without using his superpowers, he watched his daughters Anissa (Nafessa Williams) and Jennifer (China Anne McClain) grow into strong young women, even though his marriage to their mother, Lynn (Christine Adams), suffered. Almost a decade later, Pierce's crime-fighting days are long behind him…or so he thought. But with crime and corruption spreading like wildfire, and those he cares about in the crosshairs of the menacing local gang The One Hundred, Black Lightning returns — to save not only his family, but also the soul of his community."
With his daughter inheriting his powers, we'll also have two YBF female superheroes. We're here for it. A whole black family of superheroes fighting crime? Yes, please!
Peep the trailer below:
We'll be tuning in.
In other entertainment news…
This will surely warm your heart.
Director/producer Matthew A. Cherry is looking to raise funds for a brand new, much-needed short film for the kiddies.
"Hair Love" centers around the relationship between an African-American father, Stephen, his daughter, Zuri and her hair. Stephen had to get to work on his daughter's hair when his wife was unavailable to do it before a big event. Stephen will have to figure out how to do Zuri's hair on his own and, as expected, hilarity will ensue.
The Kickstarter campaign for #HairLove is now live. The goal is set for 75k but we're trying to raise 100k. https://t.co/ZtbqZLrkAy

— Matthew A. Cherry (@MatthewACherry) July 10, 2017
So far, he has raised $33,588 at the time of this post. They're looking to raise up to $100,000 for the project.
Matthew said he was inspired to create the short film after seeing so many viral videos of black fathers interacting with their kids. He also says there's a lack of representation in mainstream animated projects.  So why not create one that simultaneously promotes "hair love" amongst young men and women of color.
Matt says he hopes to promote hair positivity and to inspire young people to take pride in their natural hair.
Check out his Kickstarter page here and donate to get this project to a screen near you!
Photos: Screenshot/Matthew Cherry's Twitter