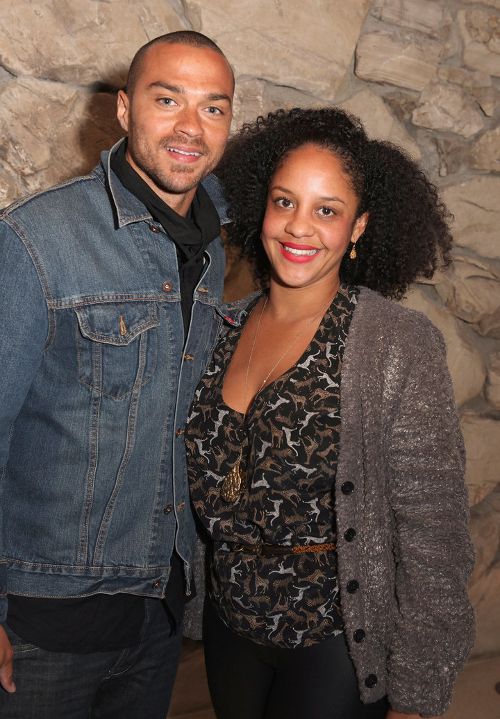 Jesse Williams has been catching the wrath of folks everywhere since news of his alleged cheating hit the net.  Now, the woman he allegedly cheated on his wife with was spotted on an intimate movie date with him....just hours after Jesse denied an inappropriate relationship between the two.
Catch it all inside....
It's always the wokest ones, aint it?
Jesse Williams took a break from telling black women why they're so special and from telling racist white folks where they can shove it....to take actress Minka Kelly out on a date.  Yep, the same Minka Kelly he denied having an affair with.
When news of Jesse's divorce from his wife Aryn Drake-Lee hit the net months ago, rumors swirled that the cause was his upcoming video game co-star Minka.  They were allegedly spotted canoodling all over Paris while he was still very much married.
Interestingly, Jay-Z dropped a new "Footnotes" video on TIDAL for his "4:44" title track Tuesday. In it, his celeb guy friends are all getting candid about their relationship issues.  From Chris Rock to Chris Paul to Lil Rel to Anthony Anderson, it's 11 minutes of men letting folks in on their most private emotions.
Jesse Williams popped up in the video to talk about hurtful rumors saying:
"I was in a relationship 13 years ― 13 real years, not five years, not seven years, 13 years ― and all of a sudden mother f**kers are writing think-pieces that I somehow threw a 13-year relationship, like the most painful experience I've had in my life like with a person I've loved with all of my heart, that I threw a person and my family in the trash because a girl I work with is cute."
Sir...
Fast forward to a few hours later when pics surfaced of the "Grey's Anatomy" star and Minka leaving an intimate date night at the movies recently:
Let's say it all together now: Close ya legs to married men!
Photo: Getty